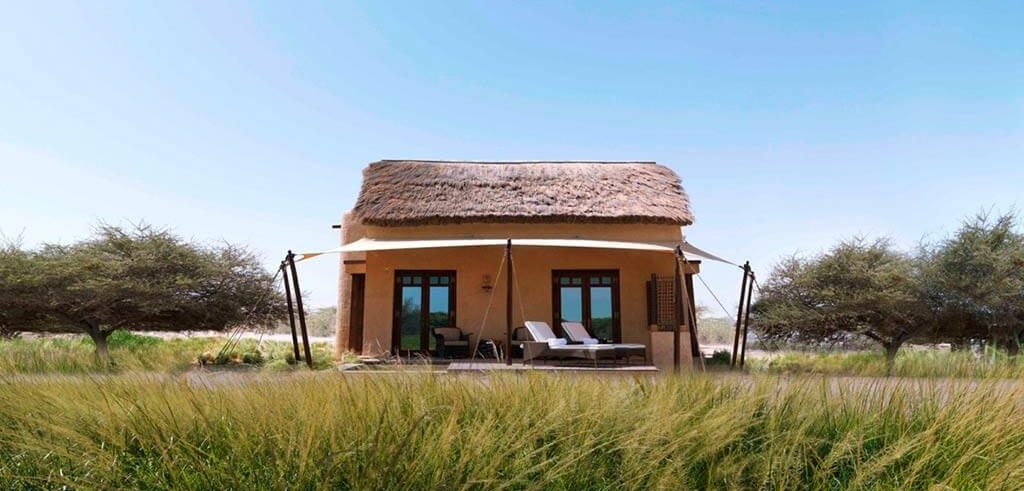 The Most Romantic Hotels in Abu Dhabi
The Most Romantic Hotels in Abu Dhabi
In the previous post, we covered 'Desert Resorts in Dubai'. In this post we are trying to highlight five secluded resorts in Abu Dhabi.
If you've been too awe-struck by the refined charm of the UAE's capital city, then you may be foregoing an often-understated part of Abu Dhabi – the resorts nestled amidst the incomparable dunes, mangroves, and wildlife of the region. From family-friendly options and romantic getaways to spa breaks, it delivers on all the anticipations of tourists seeking luxury, adventure and indulgence. Want to ditch the hurried scene of Abu Dhabi for a memorable hideaway endowed with remarkable natural surroundings? We bring for you five retreats from Anantara that would invigorate your body and soul.
1. Qasr Al Sarab Desert Resort by Anantara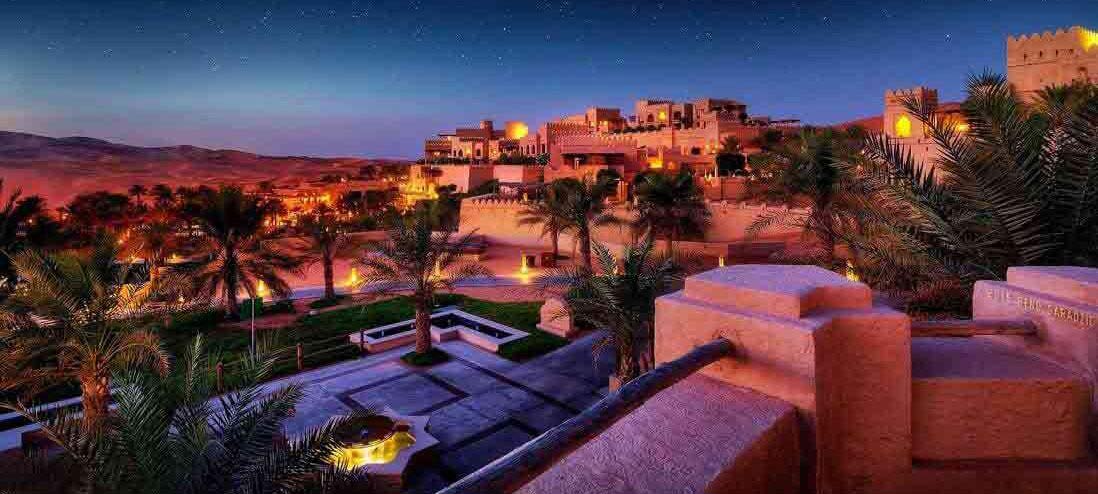 Set against the serene backdrop of the legendary Liwa Oasis, about two hours from the Abu Dhabi International Airport, this landmark property offers a tranquil escape. The comforts within the hotel seamlessly mingle with distinctly contemporary twists, refining the timeless Emirati grace. This, along with its unrivalled location, makes it one of the country's spectacular desert resorts.
A total of 205 rooms, suites and villas offer a classy yet timeless feel, blending renowned Arabian hospitality with fineness. Special features such as handcrafted furnishings and jewel-studded chandeliers in silver or gold, among others, complete the rooms. For visitors with families and friends, the villas offer ultimate in luxury and privacy.
From sunset camel trekking, falconry and desert walking to archery, guests can indulge in a range of activities that depict the rich heritage of the region, before winding down by the resort's Antara Spa or pool. You can even go on a Dubai desert safari tour from here. For health-conscious people, there is a fully-equipped fitness facility. A library, tennis court, kids' club and business center add to the resort's long list of facilities. Most of all, a truly memorable culinary experience awaits you within the resort's unique dining venues.
A grill restaurant serving the finest in steak specialties, Suhail is equally exceptional for the mesmerizing views it offers from its rooftop lounge. With live cooking stations that dish out both international and ethnic specialties, Al Waha is open throughout the day. For those who have penchant for Mediterranean cuisines, Ghadeer is second to none. Then there is Al Liwan – the lobby lounge where you can savor flavorful Arabian coffee, organic dates and snacks in a relaxed setting.
2. Al Yamm Lodge by Anantara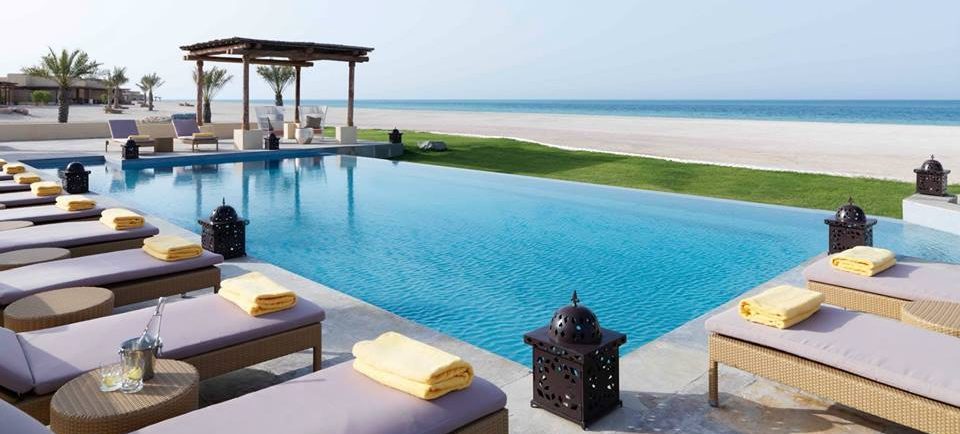 Located at a distance of 250 kilometers from the Abu Dhabi International Airport, this is a hidden gem placed on the Sir Ban Yas Island's beachfront. Al Yamm effortlessly coalesces with the elusive ecosystem of the island thus providing impeccable services in a delightful surrounding.
Combining old world charm with stylish interiors, it boasts 30 well-appointed villas whose designs are influenced by the once-flourished trading pursuits of the region, such as fishing and pearl farming. You can choose to stay in its villas overlooking the Arabian Gulf or villas set amongst the lush mangroves and providing views of a beautiful lagoon swarmed by wild flamingos. All villas, categorized into one-bedroom, one-bedroom pool, and two-bedroom Antara pool villas with private pools, are replete with luxurious amenities and modern in-room technology.
With an Italian restaurant and another serving Arabian cuisine, the hotel has decent choices to tantalize your taste buds. Other facilities include a spa, gym, prayer room, and wedding and meeting facilities. Moreover, the hotel makes available complimentary transfers to access some of the island's main facilities and attractions, including Desert Islands Conference Centre, Antara Spa, and Water Sports Centre.
 You may also read -> Best Desert Safari in Abu Dhabi
3. Eastern Mangroves Hotel & Spa by Anantara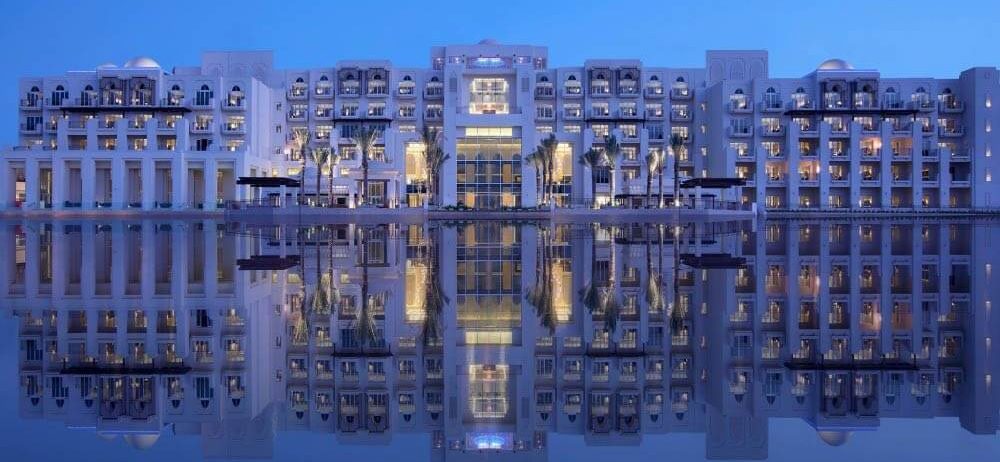 A sanctuary of serenity amidst Abu Dhabi's lively atmosphere, this five-star hotel is situated in the protected Eastern Mangroves area, which is only 15-minute drive from the Abu Dhabi International Airport. What makes its stand out is its unique waterfront setting, along with the elegant Eastern Mangrove promenade and imperial architecture that retains the essence of the rich Emirati heritage.
Superlative amenities and creative designs that recall the desert and mangrove settings of the region drape the 216 rooms and six suites. Guests have access to facilities like Mangroves Lounge, Infinity swimming pool, business center, workout room, top-notch meeting facilities, and Antara Spa replete with six treatment rooms, besides a unique Arabic hammam.
This sophisticated property is further home to such dining venues as Pachaylen offering sumptuous Thai delights and Impressions – the uber chic rooftop lounge that serves as an ideal spot to enjoy snacks and drinks.
4. Al Sahel Lodge by Anantara
Al Sahel Lodge by Anantara enjoys a unique location in the center of the Sir Bani Yas Island's Arabian Wildlife Park, which is bounded by alluring desert beauty and shelters several unique species of wildlife, from Arabian Oryx, giraffes and gazelles to cheetahs and hyena. During your stay here, you get to see more than 10,000 animals freely roaming in their original habitat.
At the property, there are 30 distinct villas, each of which is characterized by cozy interiors, calm tones, rustic design, and modern comforts including free Wi-Fi internet access, air-conditioning, flat screen television, coffee machine, work station etc. The hotel also offers numerous facilities in the form of swimming pool, fully equipped gym, spa, and wedding facilities.
Apart from these, guests can enjoy scrumptious African delights at the Savana Grill.
Also read : Bars in Dubai
5. Desert Islands Resort & Spa by Anantara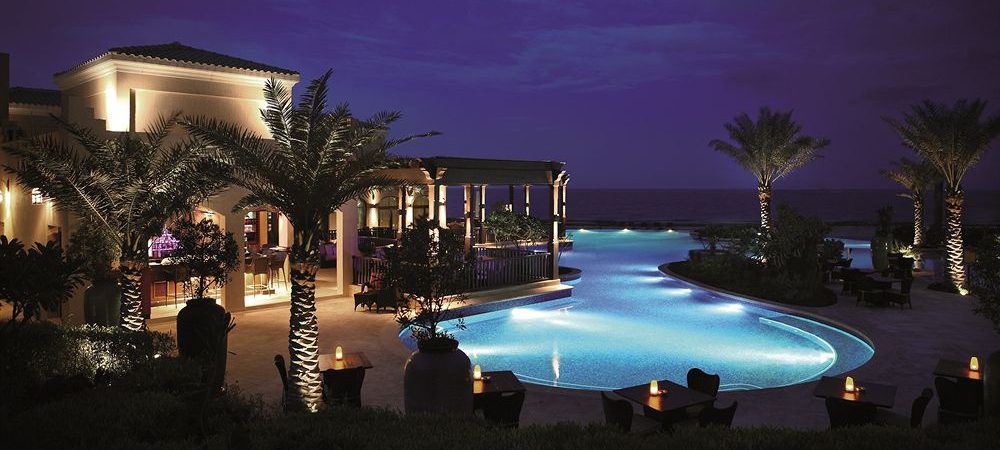 Ideally located in Sir Bani Yas Island's majestic nature reserve, this five-star resort is especially noteworthy for its marvelous setting amid Arabian Gulf. The hotel is just 90 minutes from Abu Dhabi International Airport.
All 64 rooms including suites and private chalets are luxuriously furnished incorporating features that reflect classic Arabian style. Facilities include a library and kids' and teen club. Also, guests can relax at Antara Spa and unwind by the Infinity swimming pool. Moreover, a range of activities can be enjoyed while vacationing here, such as kayaking, mountain biking, nature walking, archery, and wildlife exploring.
The hotel offers dining options including Samak – the seafood grill restaurant, The Palm which serves both international and Middle Eastern cuisines, Amwaj whose specialty is local specialties, and Al Shams – the pool bar.