It is a known fact that Dubai is a glamorous city. Home to several skyscrapers, luxurious hotels, adventure parks, shopping malls and other unique attractions including the Dubai desert safari, Dubai attracts millions of people from all over the world, every year. When it comes to planning a travel itinerary to Dubai, there is no information about Dubai that you would not find on the internet. While most tourist attractions are popular, there are some facts about the city that not many people know. Here are some of the unique and important things to know before you go to Dubai.
Although they may not be too important for going on a holiday in the city, these 10 lesser-known facts about Dubai would make an interesting read and give you some more information about this Emirate.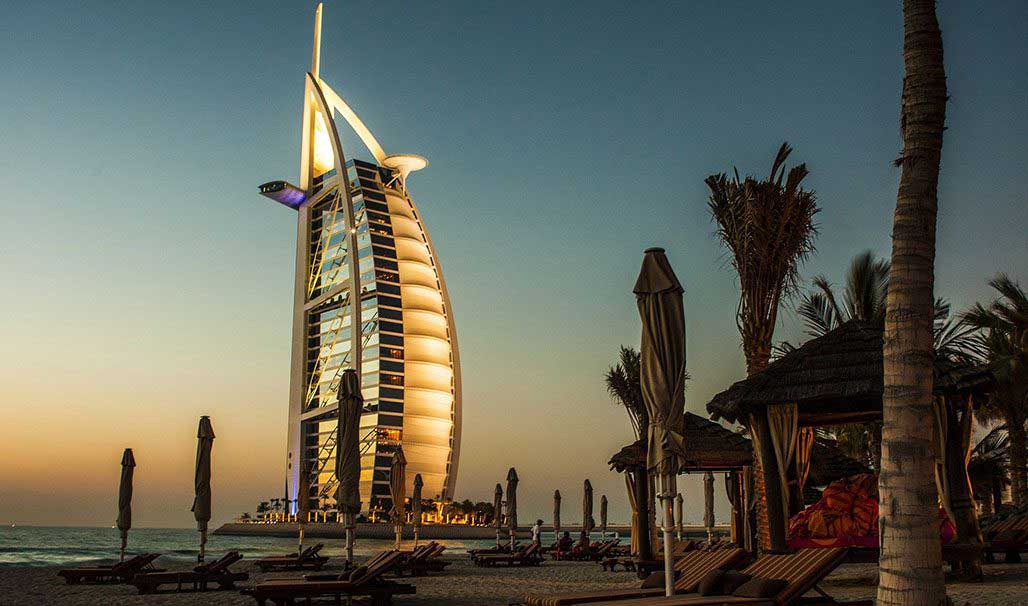 1.Emiratis are in Minority
It would be surprising to know that the maximum population of Dubai are expats and not the locals i.e. Emiratis. The locals only make 15% of the total population of the city, while 85% are expats from countries like India, Pakistan, Philippines, Sri Lanka, etc. Some of the residents are also for the European and American continent. However, the expats do not get citizenship status, even if they live in Dubai for UAE for a long time. They only get resident status, which has to be renewed from time to time.
2.Construction Boom
With so many jaw-dropping buildings, you may think that Dubai is no longer in the mood of more constructions. But nothing can be more different from the fact. Dubai never gets tired of building new things that are unique and never heard of before. In fact, you would find more than 20% of the world's cranes in this city. There are so many cranes in the city that it is quite difficult to take a picture of Dubai's skyline without catching at least a peak of one of the cranes. With so much projects going on in Dubai, you can expect some amazing new attractions like Dubai Water Canal, Aladdin City, Dubai South, jewel of the Creek, Museum of the Future, etc. in the near future.
3.Luxury Police Cars
The police force of Dubai drive the most expensive and classy cars in the world. If you are commuting in Dubai, keep your eyes open to some of the most luxurious police cars including the renowned Ferrari, Lamborghini, Buggati, Bentley and Aston Martin. This may sound like a crazy rumour, but in reality is a fact that you would have to see to believe.
4.No Income Tax
One of the many reasons that people want to work and live in Dubai or any other Emirate city is because people living there do not have to pay any taxes. Yes, you can enjoy the entire income you earn. However, the cost of living in Dubai is high and it is not easy to save unless you earn a high income or if you live with a tight budget.
5.High Quality Food Industry
Dubai is a haven for food lovers, with so many restaurants and eateries serving different types of cuisines. While you marvel at the variety of food available in the city, you may be sceptical about eating out often, especially hawker streets and small restaurants. However, you really do not have to worry about the quality and hygiene about the restaurants and the food they serve. Every food business owner has to acquire several licenses before they can start the place, and price of getting all the licenses come around $200,000. In short, no one dares to compromise on the quality when it comes to food.
planning a travel itinerary to Dubai
6.City of World Records
Almost everyone knows that the tallest building in the world, the Burj Khalifa is located in Dubai. However, this is not the only world record that Dubai possesses. In fact, the city is home to the world's largest mall (The Dubai Mall), largest manmade island (The Palm Jumeriah), largest indoor ski park (Ski Dubai), largest indoor theme park (IMG World of Adventure) and the largest natural flower garden (The Dubai Miracle Garden). In short, it is the city of several world records.
7.Gold Dispensers
It is actually possible to walk into a mall and buy gold through a dispenser like you would buy a packet of chips or a can of soda in Dubai. You would find gold dispensers or gold ATM machines at Dubai Mall, Atlantis The Palm and Burj Khalifa. All you have to pay the money by debit card or credit card and buy the gold coin or gold bar of your choice. If you want to make an exchange, you can do so within 10 days of the purchase.
8.Robot Jockeys for Camel Racing
You may have heard about evening or morning safari with camel riding in Dubai. But did you know camel racing is also popular sport in this emirate? Camel racing is a popular sport in Dubai and the bets placed are as high as millions of dollars. While watching the camel race is interesting, what is more fascinating is that the human jockeys have been replaced by robot jockeys since the last few weeks. The robots manning the camels have short arms, making it easy for them to control the reins of the camel.
9.Million Dollar License Plate Numbers
Yes, you have heard it right. People in Dubai are so rich that they are ready to spend millions to get certain numbers for their car's license plates. If you see a car with a number plate with a lower number, chances are that the owner has paid millions of dirhams to get hold of it. Also, the number 1 license plate is owned by the Sheikh, i.e. the ruler of Dubai, who is also the Vice President of UAE.
10.Magnificent Celebrations
Be it celebrating a religious festival or perhaps the New Year or inaugurating the Dubai Shopping Festival, everything is over-the-top. Expect some major fireworks, laser shows, activities and entertainment programs for every kind of special occasion in Dubai. In short, just like everything else in Dubai, nothing is left to subtlety.
Dubai has always shocked and surprised people with its inventions, ideas, and lifestyle. But it is also one of the most popular holiday destinations in the world because of all the facts that make it what it is. Hope these things to know before visiting Dubai will help you to prepare for your Dubai holiday.