When you think of deserts, you imagine vast stretches of sands spreading as far as the eye can see. But they also promise holidays filled with adventure, camel rides, incredible landscape, brilliant stargazing, magical sunrises, and sunsets. A desert vacation is a great way to escape the mundane life or chilled winters and experience some sun, sand, and fun. Let's take a look at some of the best desert travel destinations in the world.
Mind-Blowing Safari Destinations Across the Globe
Atacama Desert, Chile
The frontier town of San Pedro de Atacama acts as an ideal base to explore the beautiful Atacama Desert. The salt flats and lakes of this desert are the driest on earth and are thronged by pretty pink flamingos. Famously called the 'Martian Landscape on Earth', you can find some of the most awe-inspiring natural phenomena here – from stargazing, volcanoes, and hot springs, to El Tatiogeysersand geological show Valley of the Moon. You can also try activities like hiking and horseback riding.
White Sands National Monument, USA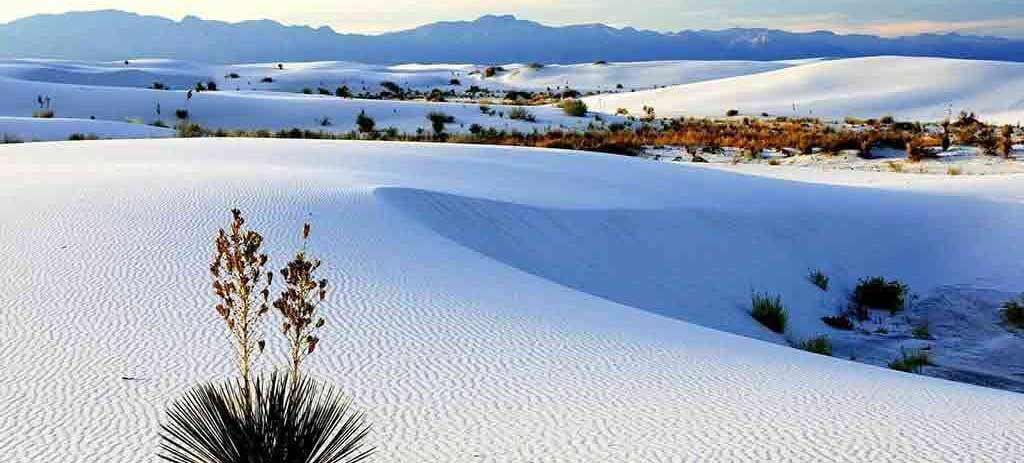 True to its name, the White Sands National Park gets its color from the gypsum sand that fills 275 square miles of this area. The sand here is cool to touch, and it is the largest gypsum dune field globally. The dunes are a result of the evaporation of an ancient sea. It thrived because of less rainfall in this region;the gypsum settles here as there is no way for the water to flow out of the basin. You can try activities including sandboarding, hiking, and skating on these dunes.
Thar Desert, India
The Thar Desert lies in Rajasthan in India and is one of the best places for a desert holiday. The rugged landscape is replete with hills, gravel plains, and dunes and welcomes thousands of tourists every year. You can try camel rides, desert excursions, delicious food, and 4×4 safaris. But the highlights of this place are the fascinating towns of Jaisalmer and Jodhpur, which are the most visited places here.
Dubai Desert, UAE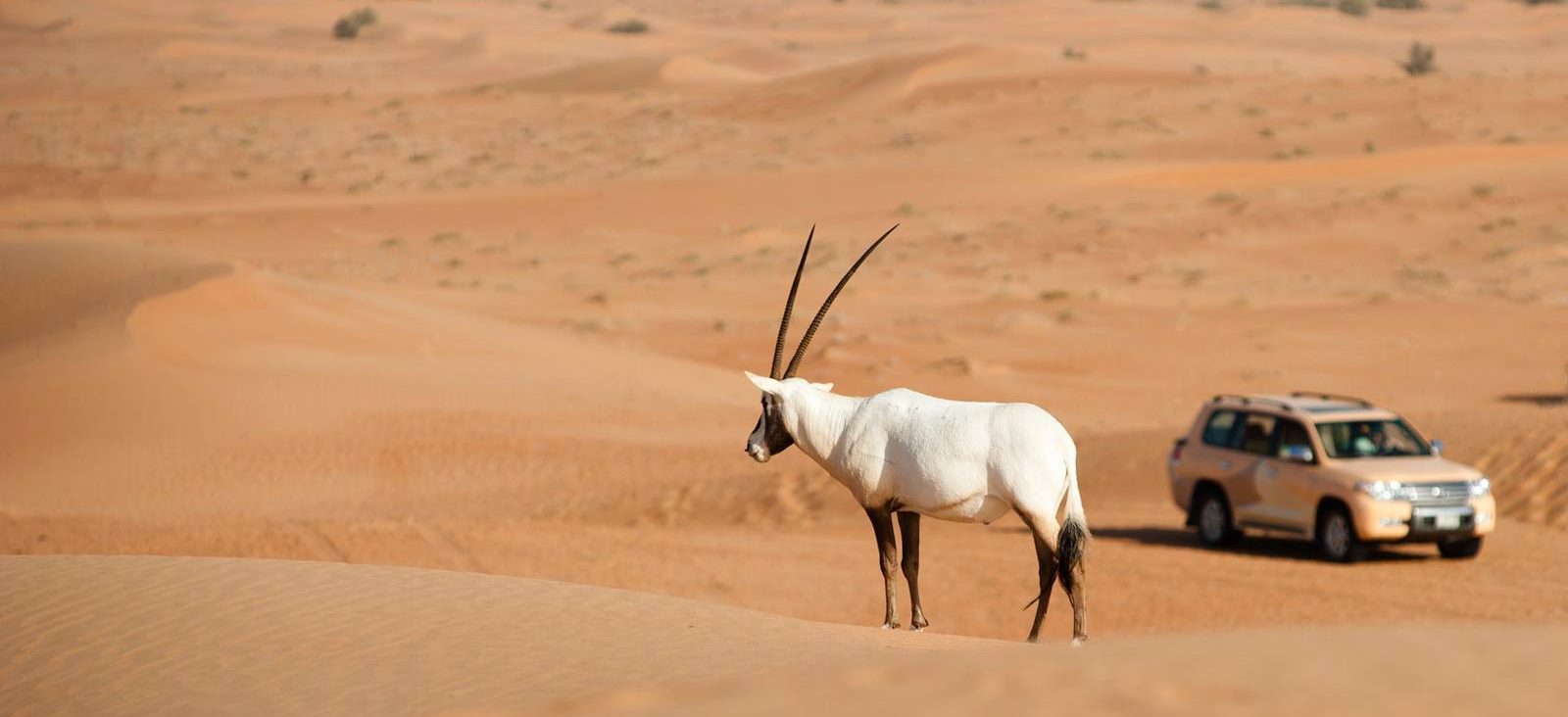 Dubai is predominantly a desert land, and you will experience an unparalleled desert safari experience here. The Dubai desert safari expeditions in Dubai are world-famous and will give you a sneak peek into Emirati life. The Bedouin campsite brims with luxury and extravagance and is an adventurer's playground. You can enjoy activities like sandboarding, quad biking, dune bashing, camel riding, and falconry. Smoke flavorful shisha pipes, get your hands painted with henna, and click pictures in traditional costumes. Indulge in a lip-smacking buffet dinner and watch mesmerizing cultural entertainment.
Namib Desert, Namibia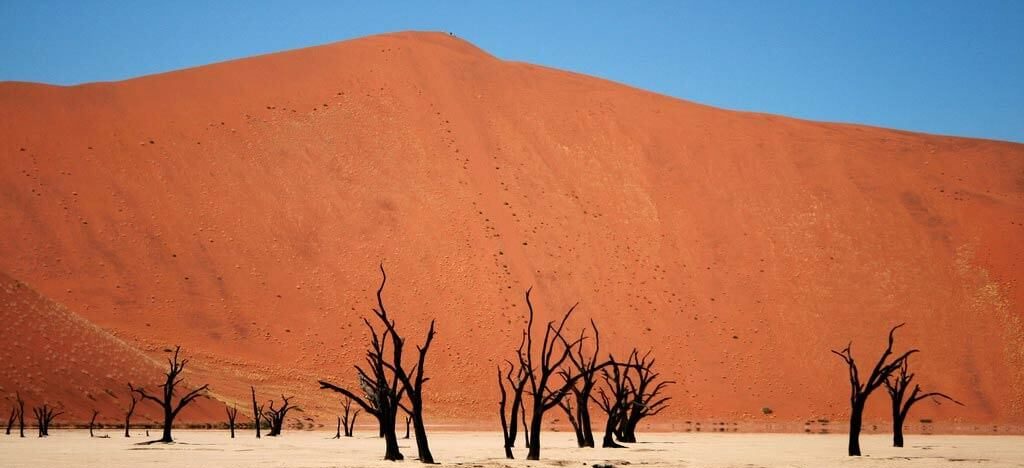 The Namib Desert stretches for more than 1200 miles and is touted to be the oldest on the planet going as back as 55 million years. It is situated along the Atlantic coast of Africa in Namibia, South Africa, and Angola. An ideal destination for adventure enthusiasts, this desert has an exciting lineup of activities such as sandboarding and hot air balloon rides. The magnificent Sossusvlei dunes are the second largest globally, and the view of the entire terrain will leave you speechless. You can find impressive wildlife here like desert elephants, black rhinos, ostriches, and hyenas.
Sedona Arizona
Located 30 miles south of Flagstaff, Sedona is a perfect place for outdoor activities such as hiking, running, and mountain biking. It is home to more than 100 trails, and no wonder it attracts athletes from all over the world. The Red Rock Festival of Lights is a holiday festivity that is a big hit here. Also, this jaw-dropping landscape with red rocks makes for a fantastic getaway any time of the year.
Erg Chebbi, Morocco
Erg Chebbi desert in Morocco is one the finest examples of natural wonders in the world. This captivating natural landscape is picturesque and offers the perfect get away from the chaos of the city. You will find the highest dunes here as they are created with deposits of wind-blown sands. You can try various activities like sandboarding, camel riding, quad biking, cycling, a picnic at the oasis, and guided desert walks, among others. You can find a variety of desert plants, reptiles, and other animals here as well.
White and Black Deserts, Egypt
Egypt is famous worldwide for the Great Pyramids of Giza and the Sphinx. But you will be surprised to know that apart from ruins, the country is also known for the striking and contrasting White and Black Desert. Located at approximately a 5-hour drive from Cairo city, the Black Desert consists of unique volcanic mountains that appear charred. The neighboring White Desert is a perfect place to camp overnight in a tranquil and peaceful surrounding. The chalk-white rock formations offer an unfamiliar landscape which makes for some beautiful pictures. The hot springs and salt lakes here provide a natural spa-like ambiance.
Dallol Desert, Ethiopia
Dallol Desert in Ethiopia is not for the faint-hearted. The hottest inhabited place on our planet offers a surreal landscape. The landscape results from salt deposits due to extreme volcanic activities here combined with geysers and iron-oxide crusts. You will feel as if you are watching some mysterious footage released by NASA on TV. You will also find salt lakes and sulfur springs here. There are very few tour companies that offer trips here. We highly recommend that you travel in groups and also brace yourself to fight some harsh environment.
Gobi Desert, China, Mongolia
Gobi Desert is the biggest desert in Asia covers northern China and southern Mongolia. Apart from endless stretches of sand and gravel, you will also find imposing mountains, lush forests, and a unique dune system. The desert is notorious for its extreme temperature both in winters and summers. The dunes are also known as 'Duut Mankhan' or 'Singing Dunes' because of the sound they create when the wind moves the sand. Flaming Cliffs is a famous area rich in fossils, including dinosaur eggs and animals like Siberian ibex, Bactrian camels, and Gobi brown bears.
Conclusion
Deserts are not just about sand, gravel, and rocks. As you see, you can find everything from mountains, oases, valleys, wildlife, and hot springs. So, let us know where you are off to for your next desert vacation.