The Dubai desert safari is the highlight of Dubai tourism. It is the perfect way of experiencing life in the desert. It is the desert where the Arabs lived before they moved to the present-day city. Hence, it is an important and integral part of the culture and traditions of Dubai. Although the Dubai desert safari is not exactly a heritage tour, a visit to the desert is a great way of enjoying the life of the Arabs. There are plenty of desert safari Dubai locations for you to choose from. However, if you are going for a desert safari tour for the first time, there are some things that you must know so that you would be able to enjoy the trip to the fullest.
Here's all that you need to know while on your desert safari expedition: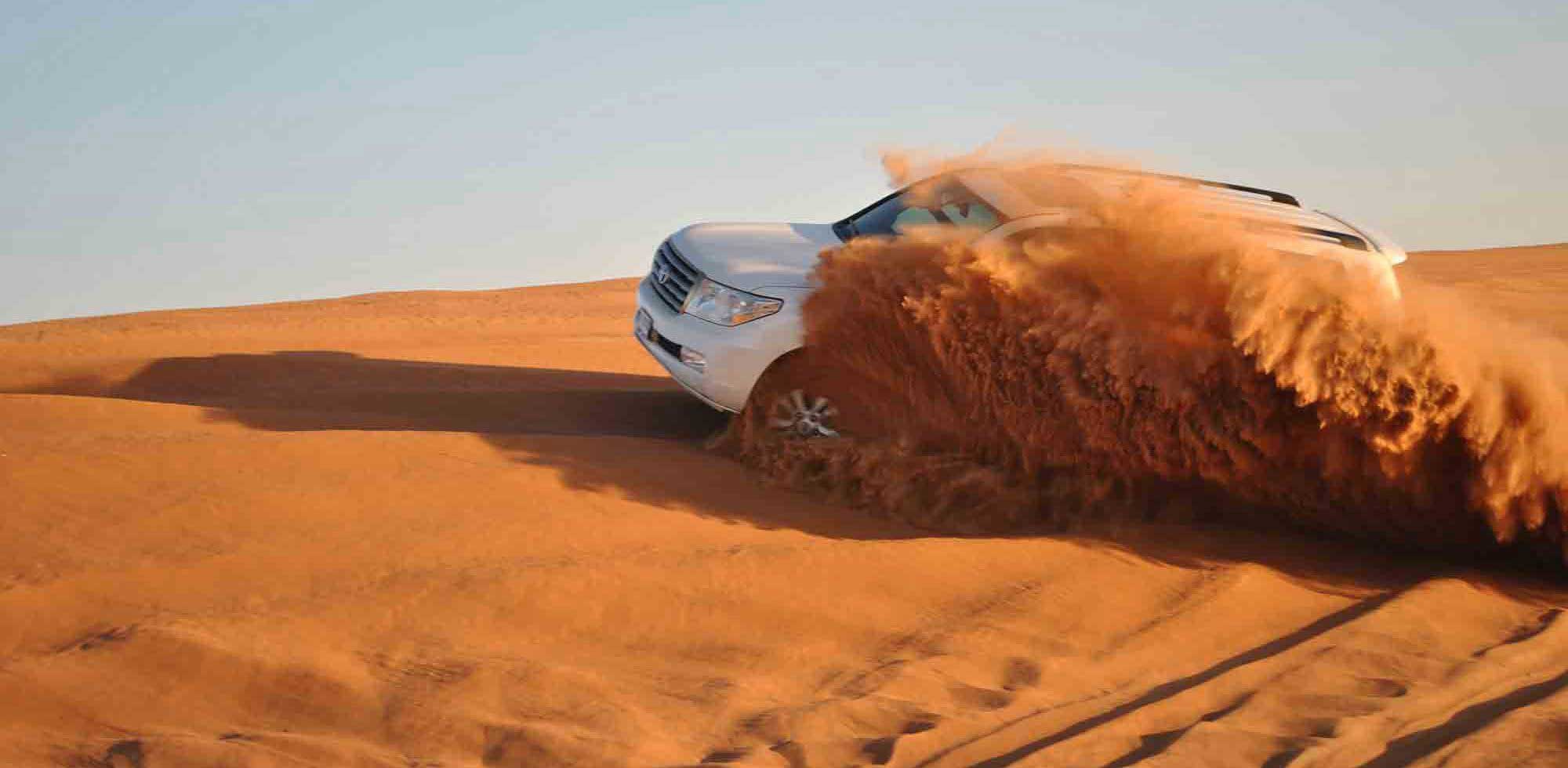 1.Transport
When you book a Dubai desert safari tour, everything is taken care of by the tour company, including the transport. You are provided with comfortable transport facilities that pick you up from your residence or hotel room anywhere in Dubai till the desert camp. Similarly, the same vehicle would take you back to your residence at the end of the day after you have had a great time at the desert camp.
2.Duration
The duration of the desert safari depends on the type of safari you have chosen. The regular desert safaris begin around 4-4:30 PM and continue till 10 or 11 at night. On the other hand, in the case of overnight desert safaris, you get to stay in Bedouin-style tents during the night. This type of desert safari continues till the wee hours of the morning. You return home only after viewing a beautiful sunrise and having a delicious breakfast.
3.Activities
The desert safari is most popular for the fun and adventurous activities it provides. The desert safari tour begins with a thrilling dune-bashing ride. You would get to ride a 4×4 vehicle which is driven by an expert, professional driver. Dune bashing in the deserts of Dubai is truly exhilarating. Once you reach the desert camp, you can ride on a camel and even try your hand at sandboarding. Desert safari with quad biking is also available in most tours. You can also watch the sunset in the desert which is also a great opportunity to take some gorgeous photographs. However, desert safari is no just about adventurous activities. You can also spend a peaceful evening in the desert safari. In fact, desert safari is one of the romantic things to do in Dubai, especially to celebrate special occasions. may like this
4.Group Requirement
There are no rules or restrictions when it comes to the number of people you require in a group to go for a desert safari. You can have as many numbers of people as you want with you or can even travel on your own if you love to be with yourself. Each vehicle holds not more than 6 people and if you are a group of 6, you would be put together in a car for travelling to and fro as well as for dune bashing. Most desert safari tours have large number of vehicles to accommodate their guests.
5.Entertainment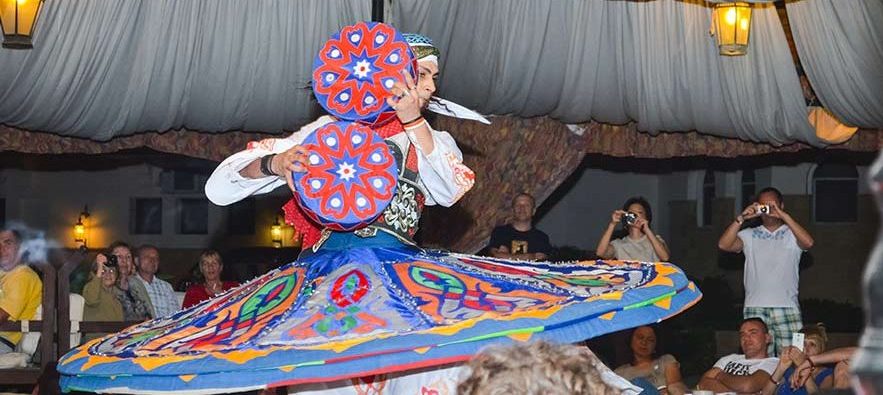 The different adventure activities of the desert can be done only till the sun is in the sky. Once the sun sets, you have to retire to the desert camp which is decorated in true Bedouin style. As the evening turns into night, you get to enjoy several entertainment activities. You can get a henna tattoo on your palms or perhaps your arms or feet. You can also dress up in the garb of Arabs and get your pictures clicked. You can also get pally with the hawk. Some desert safari tours also organize the hawk show. You also get to enjoy belly dance which is a beautiful graceful dance and also the awe-striking Tanura dance.
6.Food
The food is a highlight of the Dubai desert safaris. Once the night sets in and you are exhausted after trying the adventure activities, you are treated with a delicious BBQ dinner in desert. The dishes are a combination of continental and Arabic dishes. So, you would get to try kebabs, tandoor dishes, various rotis, hummus, etc. If you are a vegetarian, you do not have to worry about going hungry in the middle of the desert. The safari tour operators always take care of the vegetarian group of tourists and have a separate set of delicious vegetarian dishes. You also get to taste the luscious Arabic coffee and smoke the flavoured hookah or shisha.
7.Clothes and Accessories
Dubai, although developed, is a conservative society and poses some restrictions when it comes to attire, even on tourists. However, the desert safari tours are more casual. So apart from the regular attire of jeans-top or a more traditional attire, you can also wear short, cut-sleeves top, etc. As it may get a little colder in the evening during winters, you should carry a light sweater or cardigan although it may not always be necessary. In case of accessories, carry your sunglasses, scarf or a hat to protect yourself from the heat and the sun. It is best to avoid shoes and go for more casual footwear like sandals, flipflops, etc. to avoid sand getting inside your shoes.
8.Precautions
It is best to avoid carrying expensive belongings or even too much of cash. If you have expensive stuff like laptops or perhaps gold jewellery with you, you would not be able to enjoy the activities at the desert safari camp in peace. Another thing that you need to know is that while dune bashing is enjoyable it can cause nausea too. So make sure that you have a light stomach before going on a desert safari tour. It would be best to eat a light lunch to avoid the problem of nausea.
9.Facilities
Most of the desert safaris in Dubai have all the necessary facilities to make your time here extremely comfortable. Separate washrooms for men and women with all the modern facilities are available at the camp. Apart from this, you do not have to worry about drinking water too. Bottled drinking water is readily available for everyone. So you need not carry bottles of water while going on a safari tour.
Special Care: If you or anyone in your group needs special care, you must mention this to your tour operator. For instance, if you are a heart patient or suffer from motion sickness, you should avoid dune bashing. In this case, your tour agency would make special arrangements to take you directly to the desert camp.
These are some of the important things to know about the Dubai desert safari. If you have any more doubts or queries, you should consult your tour agent who would have answers to all your questions. Whatever might be your interests or likes, a tour to the desert of Dubai would be remarkable and memorable.