Dubai's allure extends far beyond its glitzy skyscrapers & thrilling amusement parks. This city is truly a testament to all the extraordinary & impossible feats that humanity is capable of accomplishing. Dubai has proven that nothing can stop it from becoming a true oasis, from building the world's tallest building to even raising Gentoo penguins indoors. Dubai is the place to be if you are a family with children, a couple on a romantic vacation, or a solo traveller looking to pamper in self-care. August in Dubai is the height of summer, but it also means incredible shopping discounts & summer special events for keeping you entertained. No other city gives as much effort into entertainment as Dubai does!
Weather in August in Dubai
August is Dubai's second hottest month, with temperatures reaching 40°C at times. This month, there is no chance of rain, and humidity & UV rays are at an all-time high. People end up spending the majority of their time either indoors/in shopping malls.
High temperature: 42°C | Low temperature: 31°C
Average Rainfall: lesser than 1 millimeter
Average Wind Speed: 7 mph. A gentle breeze
The sea temperature is 33°C.
What Makes Dubai so Special in August?
Off-season benefits: August is the peak summer in Dubai, and most international tourists avoid the heat. This also coincides with the commencement of the school year in most countries, so crowds are significantly reduced. You can expect fewer crowds at tourist attractions and lower prices on everything right from flights to lodging.
Indoor Fun: Dubai, built on the outskirts of the desert in the Persian Gulf, has evolved into a city with treasures hidden within the cool limits of air-conditioning. In Dubai, you can find everything indoors: aquariums, rainforests, theme parks, art galleries, snow parks, entertainment, and concerts. You will never require stepping out under the sun to enjoy the benefits of discounts on everything.
Summer of Surprises: There cannot be a better time for visiting Dubai if you enjoy shopping! Dubai hosts the Summer of Surprises in August, a shopping extravaganza in which all stores run both sales & deep discounts. Summer shopping is preferable because there are fewer people to compete with, and the bounty in fact is equally enticing!
Places to Explore in Dubai
Burj Khalifa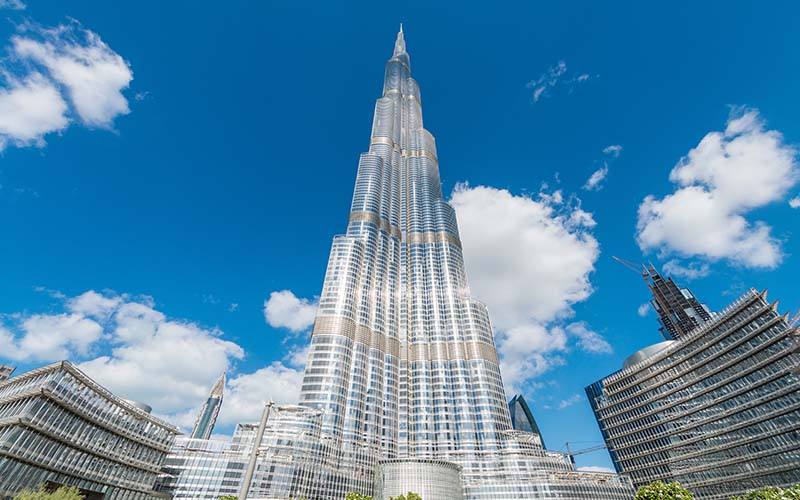 A trip to Dubai should include a visit to the world's tallest building, the Burj Khalifa. This 163-story building has an incredible structure and is home to hotels, restaurants, shopping malls, and much more. Visitors can access the observation decks from here to enjoy the breathtaking views of the city. See the Burj Khalifa during the evening to see the sunset as the weather cools.
Safari in the Desert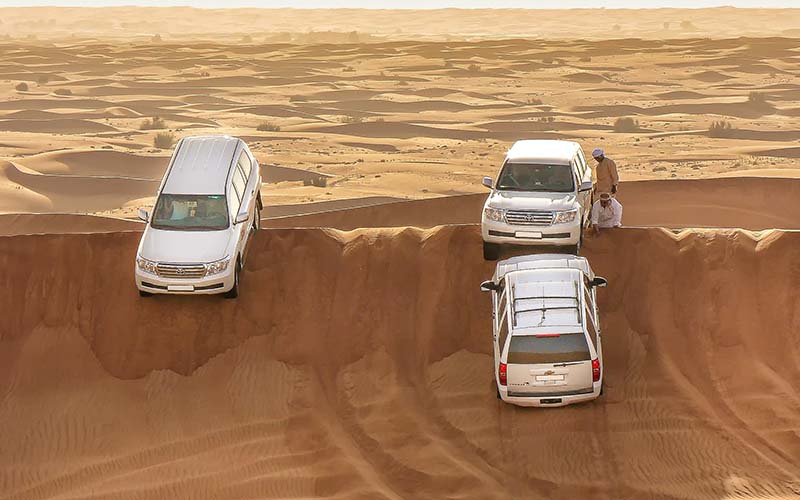 Summer in Dubai is best enjoyed with an evening desert safari. The evening safari usually begins in the late afternoon, as the sun begins to set. You travel to the desert to watch the Tanoura show & belly dancing in an open-air Bedouin camp. Enjoy delectable Arabic cuisine and enjoy the night right under the stars. Your Dubai desert safari guide will ensure that you have a memorable time in the desert.
Dhow Cruise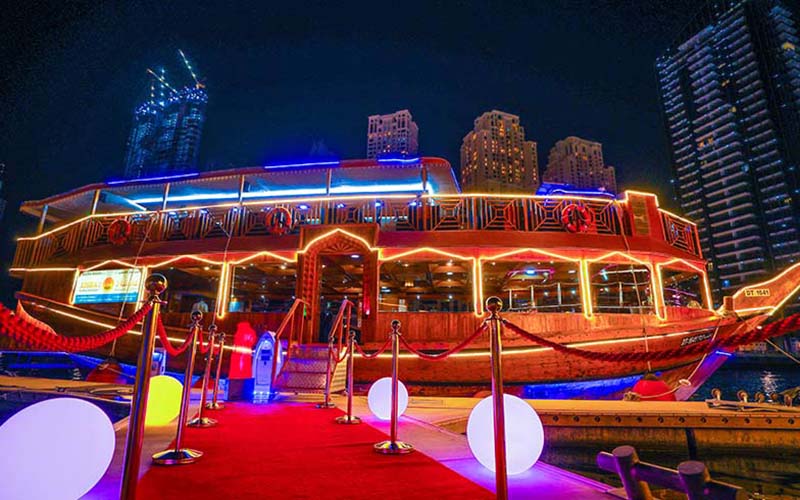 Dhow Dinner Cruises in summer are very popular in Dubai. This cruise takes you through Dubai Creek on a yacht or a cruise liner while enjoying delectable Arabic food & drinks. There is also entertainment on the deck, as well as several live performances to take pleasure of. While spending good time with your loved ones, you can wonderfully admire the dazzling Dubai city at night.
Dubai Safari Park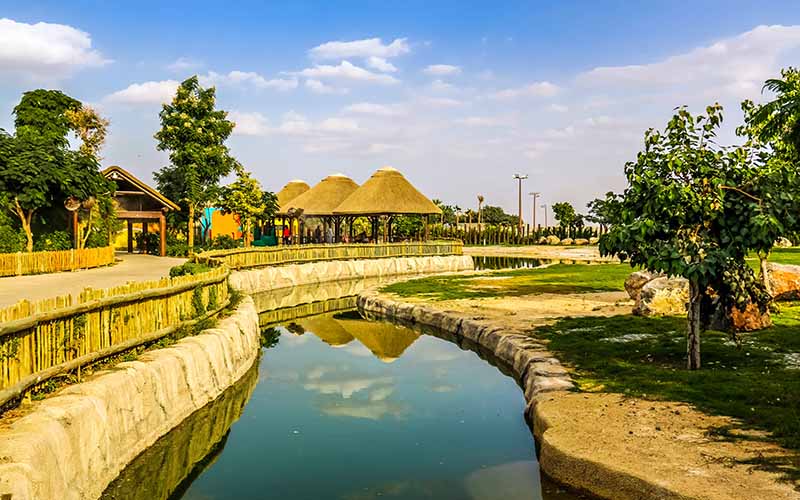 For animal lovers, this is the finest place to see in Dubai. The Dubai Safari Park is an abode to more than 3,000 animals from all over the world, including lions, giraffes, moon bears, and panels. The park is bifurcated into five themes, each of which features animals native to the area. This is an excellent location for not only viewing the animals but also learning about their habits & interacting with them.
Dubai Aquarium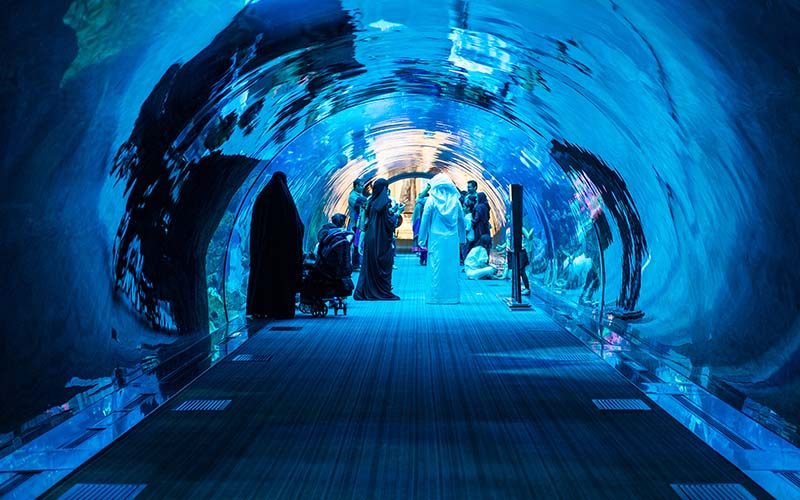 This is another popular animal-themed attraction in the city. This indoor venue is home to over 30,000 aquatic animals, and if you are looking for some adventure, then you can go shark cage diving. This is one of the best places to visit in the summer because you can enjoy air-conditioned aquariums while also learning about the mysteries of marine animals.
Dubai Frame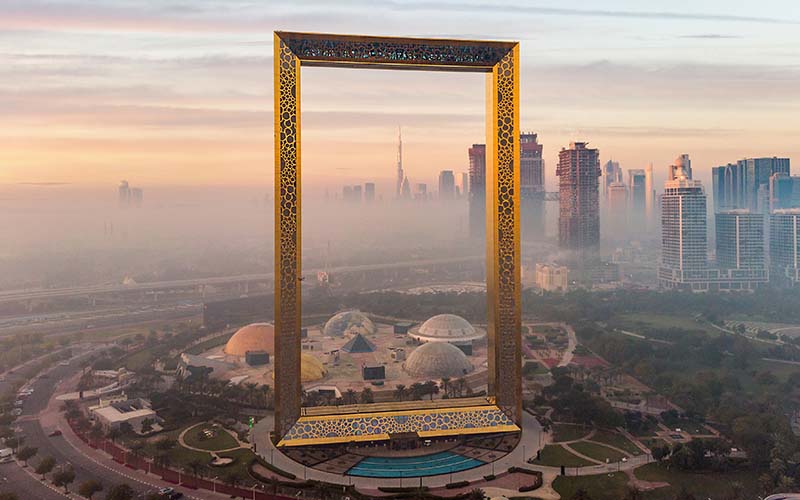 The Dubai Frame is a one-of-a-kind attraction in the city and a good example of architecture that you should see. The city's beautiful views and its skyline can be witnessed from here. It is the world's largest picture frame, with spectacular views of Dubai both from the north & south sides. You can also reserve tickets for that observation deck, which provides views of both new and old Dubai.
Dubai Mall
The Dubai Mall, one of the world's largest shopping malls, is one of the best shopping places in Dubai. This place is ideal for a family outing, with over 1200 stores, a massive aquarium, a beautiful indoor ice rink, and a variety of dining options. In August, you can also get good off-season shopping discounts.
Aquaventure Park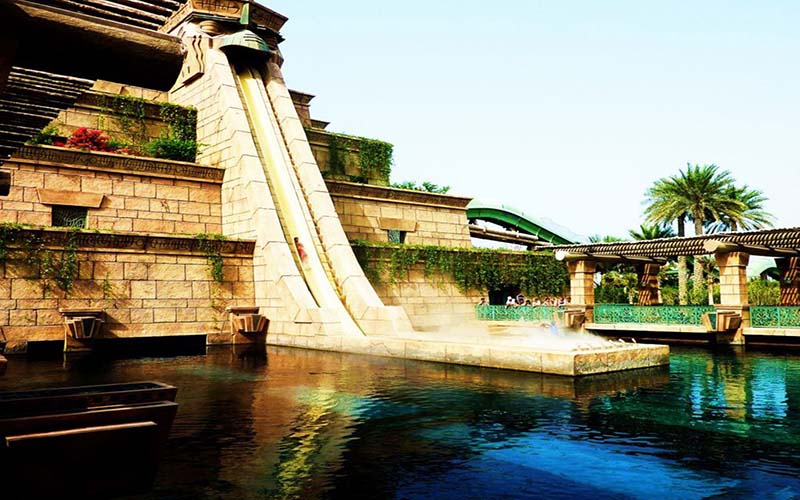 Aquaventure Park is the Middle East's largest waterpark and also one of the best water parks in Dubai, with several exciting rides & water-based activities for one to enjoy. It is just what you require to enjoy the summers in Dubai. You can unwind on private beaches, slide through the shark-infested lagoon, or simply play in a pool of water. This is an excellent attraction for the whole family to enjoy.
La Perle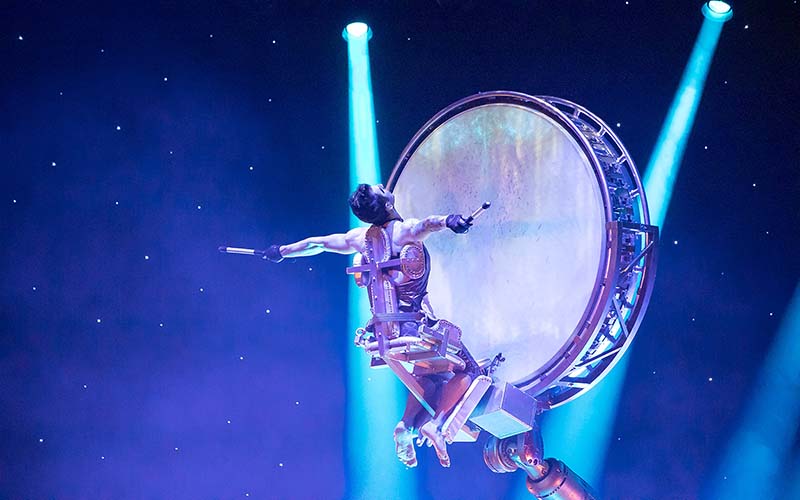 Another fantastic August attraction is La Perle, where you can thoroughly enjoy the AC while gazing at the gorgeous water show. It is Dubai's first ever permanent live show, in which skilled artists perform acrobatic stunts to highlight the city's history and culture. With breathtaking stunts, aquatic performances, and acrobatics, La Perle has something for everyone.
VR Park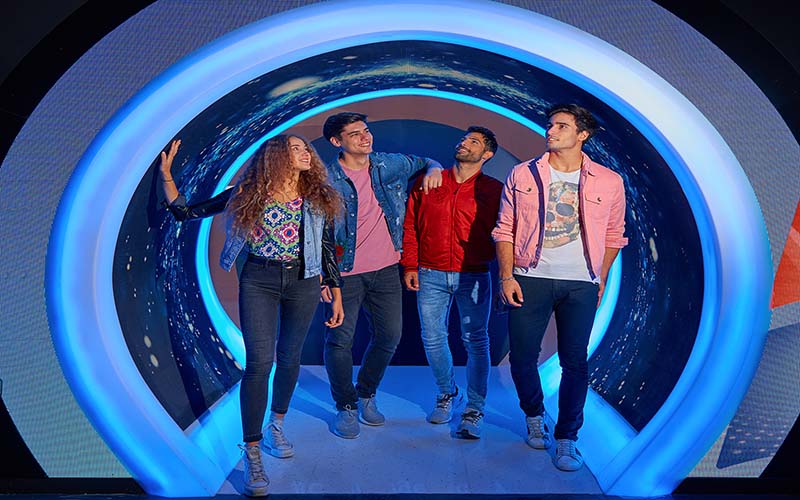 VR Park, located in the beautiful Dubai Mall, is a one-of-a-kind and entertaining indoor attraction. Indulge in AR and VR experiences to test your perception of reality. From horror to action to adventure, there are VR rides & experiences for everyone here.
Ski Dubai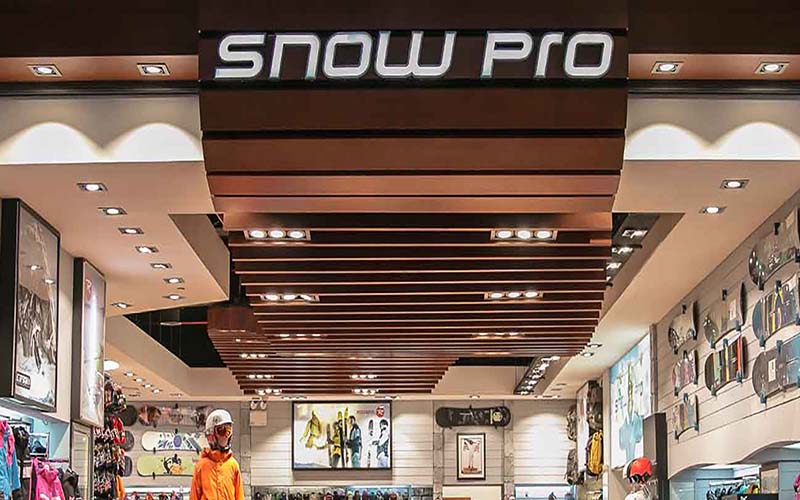 This is a wonderful indoor adventure park for visiting in Dubai if you need a break from the summer heat. This location features a ski slope, an entire snow park, and a penguin habitat where you will be able to meet King & Gentoo Penguins. Here, you can enjoy fun activities like bobsledding and ice carving, among others.
Dubai Glow Garden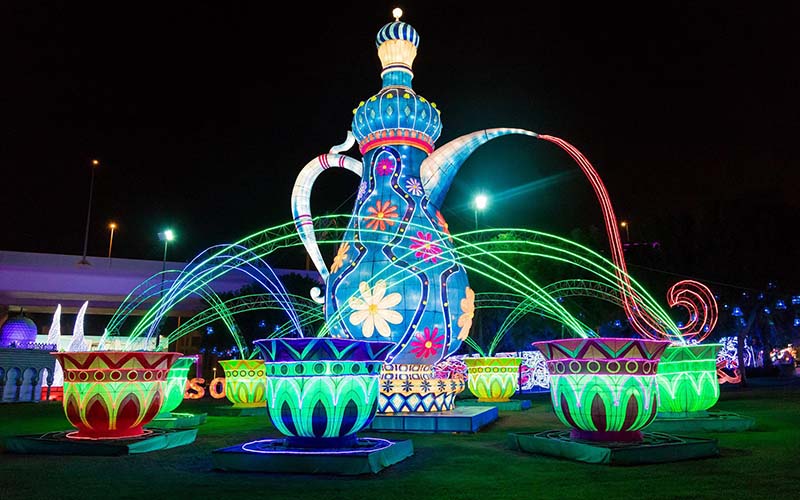 The Dubai Glow Garden is an incredible place to see in Dubai which is only open after sunset. This is a truly welcome relief from the sweltering August heat. Check out the beautiful structures made of colourful lights here, as well as incredible performances both by local & international artists. It is amid the 'happening' places in town.
Final Thoughts
August is a low season in Dubai, and you can avail deep discounts including luxury hotels. Some of the best places to stay in Dubai in August are Dubai Downtown (near the Burj Khalifa), Dubai Marina Area, Jumeirah Beach Area, and Palm Jumeirah. Wear cotton and linen to stay cool, and don't forget to bring accessories like caps, hats, and scarves to cover the face just as the locals do. Apply plenty of sunscreen and keep a water bottle on hand at all times. If a holiday in August seems impossible, you can also visit Dubai in September to enjoy the numerous attractions of the city.