Dubai dazzles with its lavish hotels, imposing high-rises, and glamorous shopping centres. But beyond the glitzy urban landscape lies a vast expanse of rolling sand dunes that make up the Dubai desert. Camping in the desert is a fabulous way to see another side of Dubai, one that whisks you away from the hustling city into tranquil, scenic wilds. Here are some top spots for overnighting under the stars in the Dubai desert.
Al Qudra Lakes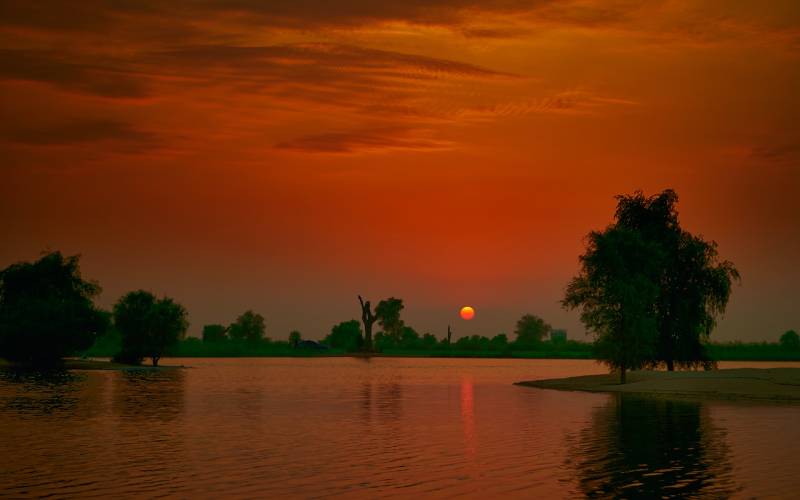 Al Qudra Lakes or Love Lakes is located around 40 km from Dubai city. This area has towering dunes surrounding man-made lakes that were created for water sports. There are designated camping areas where you can pitch a tent and enjoy stunning sunset views over the lakes. Some campsites also offer amenities like bathrooms, showers, and small kitchens. The lack of light pollution makes Al Qudra Lakes ideal for stargazing at night. Early morning dune bashing in a 4×4 vehicle is popular here before it gets too hot. This is one of the most popular destinations for desert camping Dubai.
Dubai Desert Conservation Reserve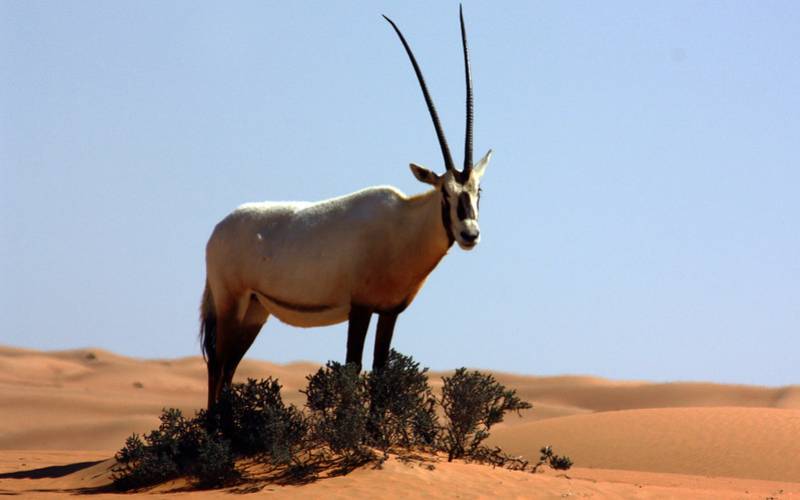 For an eco-friendly desert experience, head to the Dubai Desert Conservation Reserve about 45 km southeast of Dubai. As the region's first national park, there is a focus on preserving the natural habitat and restricting tourist access to designated paths. You can camp overnight after getting a permit or join a desert safari tour. The conservation reserve has native wildlife like Arabian oryx, gazelles and desert foxes that you may spot roaming the dunes. The panoramic views of the rolling dunes here are breathtaking during sunset. It adds more value to your Dubai desert camping experience.
Lahbab Desert
The Lahbab desert is situated close to the Al Ain border and is characterized by its dramatic high dunes. The towering dunes provide privacy for campers and excellent sandboarding and dune bashing opportunities. Many tour operators offer overnight desert safari packages that include dune driving, camel rides, sandboarding, quad biking, and traditional Emirati cultural performances followed by a barbecue dinner under the stars. Waking up to sunrise over these epic dunes is an unforgettable experience. It can make you fall in love with camping in the desert.
Fossil Rock
For a quieter desert experience, head to Fossil Rock near Habshan. True to its name, you can find fossilized seashells and coral embedded within the rocks here, indicating that the area was underwater millions of years ago. Set up camp near the unique rock formations and explore the surroundings on a hiking or camel trek. As one of Dubai's lesser-known desert spots, Fossil Rock offers solitude and boundless views of the sandy landscape.
Lehbab Desert Resort
Located near the Oman border, Lehbab Desert Resort lets you camp in luxury deep in the desert. The tents here have comfortable beds, private bathrooms, and AC. The camp has a pool, restaurant, and even a desert spa. Camel treks, dune bashing in Land Cruisers, falconry displays, and tandem paragliding over the dunes are some activities offered. With its remote desert location that is away from the light pollution of the city, stargazing here is excellent.
Making the Most of Desert Camping in Dubai
Camping in the Dubai desert can be an incredible experience if done right. Follow these tips to ensure your desert camping trip goes smoothly.
Pick the Best Time
The desert heat can be intense, so time your visit between the cooler months of November to April. During the summer, temperatures exceed 40°C which can be dangerous for campers. The cooler season offers pleasant nights around 25°C perfect for stargazing by the campfire. This is the most appropriate season for desert safari in Dubai as well.
Pack Properly
It is important to bring enough food, water, and other supplies with you. Stock up on healthy and non-perishable. Snacks nuts, dried fruit, and energy bars are few options available. Also carry warm layers of clothing as desert temperatures can drop rapidly after sunset. A flashlight, first aid kit, towels, sleeping bags and camping chairs will make your experience more comfortable.
Choose Your Campsite Wisely
Dubai offers different kinds of desert campsites so pick one that best fits your needs. Luxury desert resorts like Lehbab Desert Resort have permanent tents with cozy beds, private bathrooms and activities like dune bashing and falconry displays. For a back-to-basics experience, choose a basic campsite in the Dubai Desert Conservation Reserve where you can pitch your own tent. Do your research to find the right location.
Find Stargazing Spots
One of the highlights of desert camping is the dazzling night skies free from light pollution. Locations like Al Qudra Lakes, Fossil Rock and Lahbab Desert offer panoramic stargazing views so campers can gaze upon endless constellations. Choose secluded spots away from city lights and artificial illumination for the best views.
Look Into Permits
Certain protected desert conservation areas in Dubai require permits for overnight camping so check regulations. The Dubai Desert Conservation Reserve requires permits while other locations like designated camps in Al Qudra are open. Ensure you have the necessary permissions before planning your desert trip.
Use a Suitable 4×4
If your campsite is deep within the desert, ensure your 4×4 vehicle has the clearance, tires, and experience to handle driving over challenging dunes. Hiring an experienced driver is wise for unfamiliar terrain. Driving off-road in the desert requires special skills.
Follow Leave No Trace Ethics
To preserve Dubai's fragile desert ecosystems, adhere to responsible camping etiquette. Do not litter, keep campfires safe, and avoid disturbing plants and wildlife. When breaking camp, ensure you leave nothing behind, so the pristine natural beauty is untouched for the next visitor. Follow any regulations set by protected areas.
Final words
Desert camping allows you to disconnect from the world and find serenity in the peaceful wilderness of the Dubai desert. With sweeping dunes, wildlife spotting, adventure activities and stargazing under clear night skies, camping here is an experience you'll treasure for a lifetime.