Diwali means light, Diwali means Joy, Diwali means lighting the lamp of happiness! Diwali being the national festival of India, is the most loved and enjoyed festival by Indians all around the world.
Today in times when people are dealing with immense competition in their professional life, many of them are relocated to various nations globally. Among many nations globally, a majority of the Indian population is found in the UAE and particularly Dubai.
Let us know some of the important aspects of celebrating Diwali in Dubai.
Despite the fact that it is not physically a part of India, a sizable population of Indians are found in Dubai, which is the most bustling urban area in the Middle East. Not only have Indians been successful in building a life for themselves, but they have also had an impact on the city's culture and cuisine.
Even considering the fact that Islam is Dubai's official religion, the country is tolerant of and accepting of people who practice other religions. In spite of the relatively modest number of Hindus living in Dubai, the influence of this religion can be seen throughout the city during the Diwali celebrations. Diwali fireworks in Dubai are famous around the world for their famous crackers and light shows.
How is Diwali Celebrated in Dubai?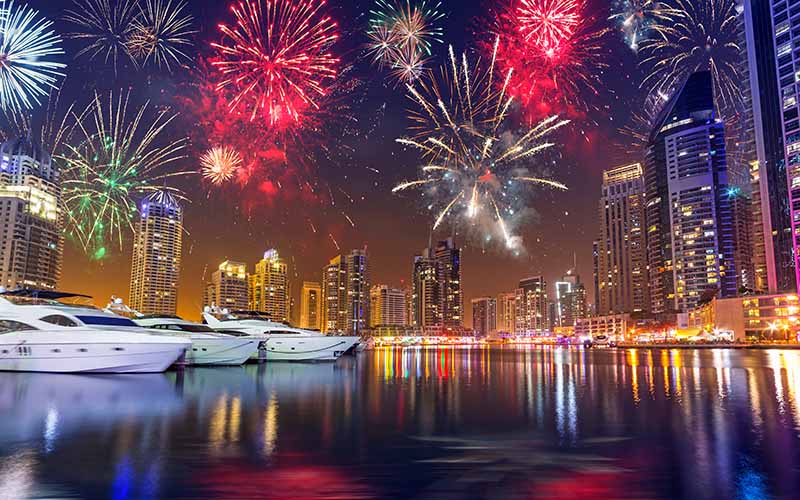 The celebrations of Diwali in the United Arab Emirates (UAE) and especially in Dubai, share a lot of parallels with those that are held in the rest of the globe, despite the fact that there are some small distinctions. In addition to Hindus and Christians, Jains, Sikhs, and even some Buddhists observe the Festival of Lights and fireworks in Dubai.
The preparations start with a holiday called "Dhanteras," during which it is customary to clean every nook and cranny of the house one week before the festival. People begin upgrading their homes, getting rid of stuff that is no longer needed, and making purchases of new things such as clothing, vehicles, electronics, and other household appliances.
For the following five days, earthen oil lamps being lit with the intention of removing the darkness and driving away evil. It is possible to hear people refer to the second day as "Chhoti Diwali." Friends and family members in India give and receive a wide range of Indian sweets and presents.
The "Main Diwali," also known as the third day of the festival, is when the majority of the celebrations take place. To celebrate the start of anything new, people put on their best attire and throw parties complete with fireworks displays and other kinds of special events.
Rangolis, which are a kind of art that may be created using coloured sand, flowers, or other materials, are also a popular way to decorate during the festival of Diwali. The fourth day is mostly dedicated to rituals, and it is during this time that numerous celebrations take place to mark the conclusion of the harvest season.
---
---
Gold Shopping for Diwali in Dubai
There is a long-standing custom of celebrating the festival of lights known as Diwali by purchasing and giving gold as gifts. The most well-known jewellery shops in the United Arab Emirates (UAE) provide all of their customers with attractive discounts and special offers on their most recent collections of jewellery.
Customers who participate in the festival's custom of buying gold at a discounted price of between 30 and 75 percent will find that their purchases are financially rewarding, and when you are in Dubai for Diwali, you must visit the jewellery shops in Dubai that offer amazing discounts for this national festival of India.
---
---
Diwali Shopping in Dubai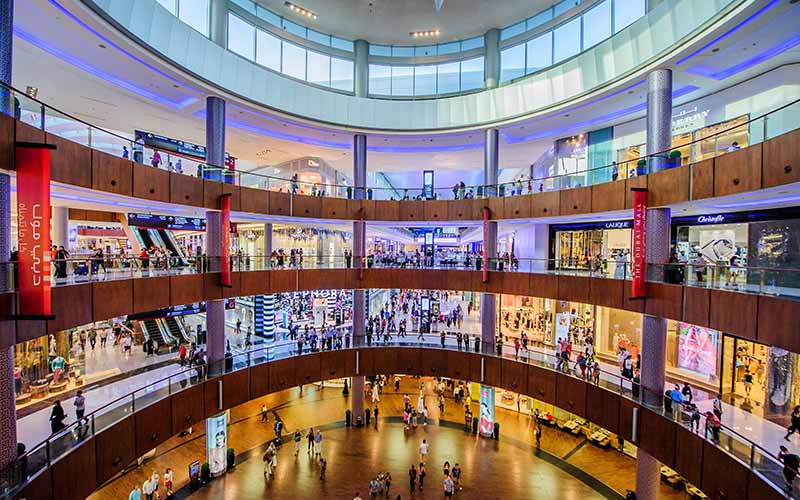 During the duration of the Diwali festival celebrations, Dubai will play host to a number of bazaars as well as consumer sales.
The Diwali bazaar in Dubai will be held at the Doubletree by Hilton hotel in Al Mankhool as part of the celebrations that are associated with Diwali. IED Mela is an event that is being organized by Indian expats living in Dubai. It will showcase a variety of goods, such as jewellery, clothing, skincare products, footwear, holiday decorations, and much more. Over 80 different vendors come together under one roof, so visitors can anticipate seeing them all in one place.
Some Amazing places to visit during Diwali in Dubai
Dubai Creek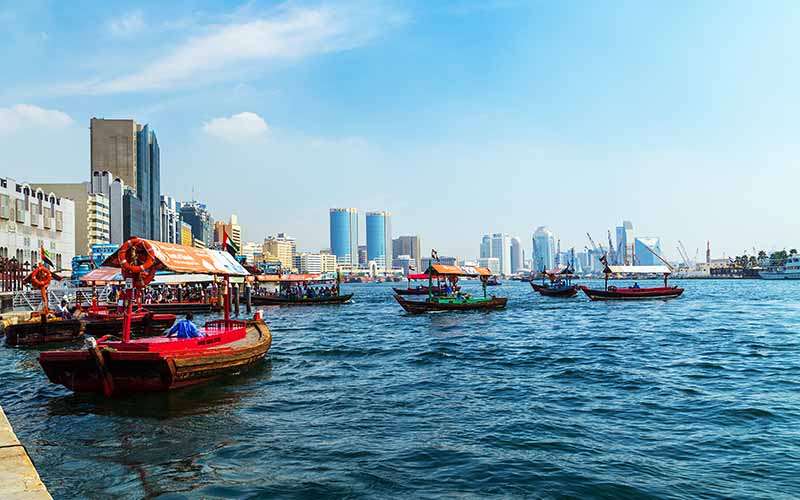 In Dubai, the celebration of Diwali wouldn't be complete without fireworks, and this particular location is the only one in the city where they are permitted for the course of the festival. A spectacular fireworks show in Dubai is enjoyed by thousands of people, many of whom bring along their families and friends.
Bollywood Park Studio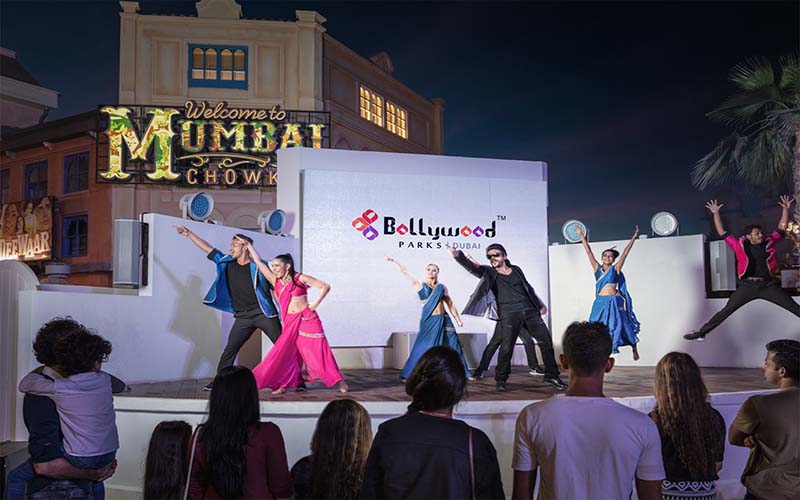 A park with a Bollywood theme, the location plays host to a variety of shows and festivals that take place over the course of an entire week. In addition to the many concerts given by notable artists, this venue plays host to a large number of performances by Bollywood celebrities. There is a street food festival that serves authentic Indian cuisine, and the theatre plays some of the most popular Bollywood movies.
Dubai Desert
If you want to be away from the fireworks and enjoy Diwali in a unique way, going on a desert safari in Dubai will be a good idea. Instead of decorating your house and gorging on sweets, you can choose to spend some quality time with your family in the desert. The desert safari will ensure that you will have the time of your life with adventurous activities and entertainment programs.
Festivities at Al Seef
The Diwali Mela at Al Seef is the place to go if you want to experience Diwali in Dubai in the same way that it is celebrated in India. This location provides everything in a single, convenient location. During the event, a Diya is lit, which spreads light throughout the area and represents the triumph of good over evil.
A Diwali Mela is also put on, which consists of a number of booths that sell and display handcrafted diyas and other decorative things, as well as stunning jewellery and traditional clothing. You may get your palms decorated with henna patterns, and also create rangolis with a variety of colours.
You may also enjoy watching a variety of Bollywood performances and concerts at Al Seef. These events typically feature a lot of singing and dancing. With all these amazing performances, it is sure that your Diwali festival in Dubai will be a memorable one.
So, why worry if you are not in your homeland India during Diwali; have a blasting festival of Diwali in Dubai with your loved ones, and get a feel of celebrating Diwali in India.
---
---