Dubai, which is also popular as a desert city, welcomes tourists from across the globe each year with its long list of attractions. If you wish to visit the city with kids, you need to make special arrangements as their needs differ from that of adults. Whether you plan to stay in Dubai for a shorter duration or a long haul, Dubai desert safari activities for kids are the perfect choice for both.
In addition, you will find many unique experiences in Dubai, especially for kids. It includes Desert Safari in Dubai and more. Read on to get an insight into the top things that you can do with kids after arriving in Dubai.
What are the Best Dubai Desert Safari Activities for Kids?
Going on a desert safari with kids is different from going with adults. In the company of adults, you can enjoy different forms of entertainment. Some popular activities related to it that you can consider are doing henna tattoos, watching a show of swordsmanship, and enjoying a belly dancing performance. In addition, you can also sit back and relax next to a pool to beat the heat when you are on a desert safari with family members. You can consider it as a part of your family desert safari in Dubai.
However, you need to think of other ideas to both entertain and engage your kids. Here is a complete guide for desert safari in Dubai, especially the things you can do with children.
Visiting a Camel Farm
A camel farm is a place in which camels are raised for their different products. These include manure, hides, fur, wool, and meat. Camels used in beauty contests and sports are also raised here. As a part of the Dubai desert safari, you can visit a camel farm with your kid to see camels in their habitat. Because visiting a camel farm is more than just seeing camels, you can take a guided tour.
Watching a Desert Sunset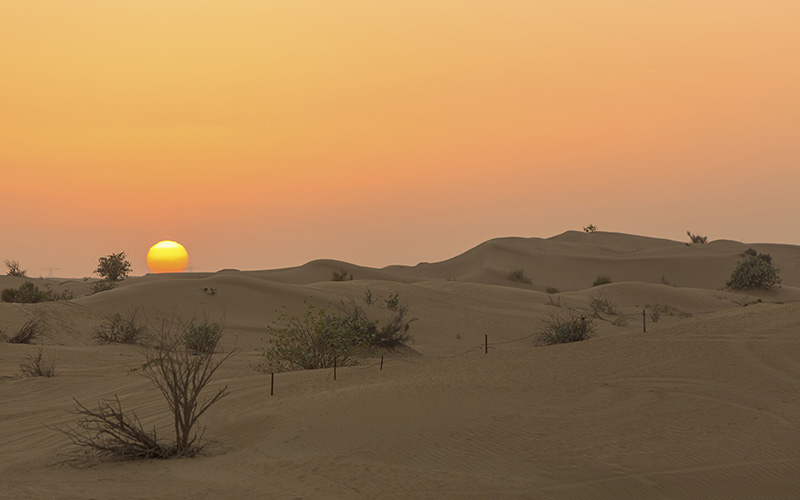 The sun wears a different look when you see it from a desert. Due to the action of breeze and dust, Dubai's desert sunset looks all the more colorful and beautiful than the sunsets in other parts of the world. The visual appeal of the colorful sunset in Dubai's desert will touch both the heart and mind of your child. You can also join them and share their excitement by gazing at the sunset on the Dubai desert safari.
Dune bashing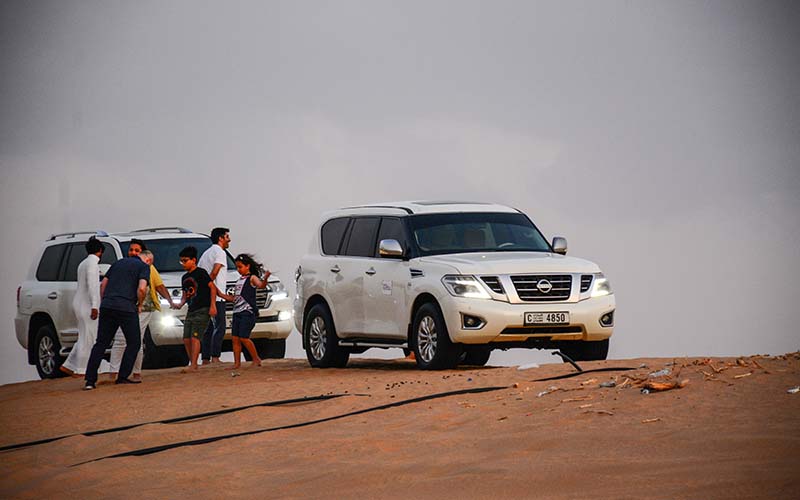 Dune bashing is one of the popular and exciting activities on Dubai's desert sands. Although not ideal for very young children, older children and teenagers who love adventures can be a part of this ride. Akin to a rollercoaster ride, dune bashing is thrilling and one of the most adrenaline-inducing activities in the desert safari. The vehicle used for dune bashing is safe and has all the necessary safety precautions.
Sandboarding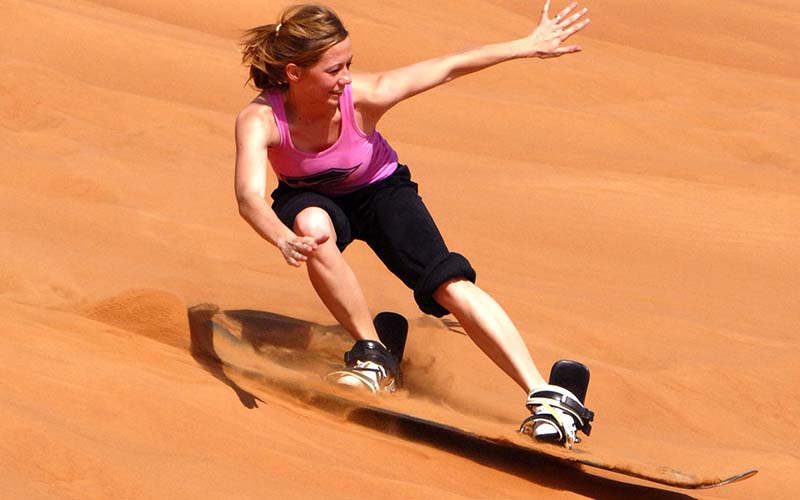 Sandboarding is one of the popular activities in the desert due to the presence of sand. While some people consider it a fun activity, others think of it as a workout. As is the case with other deserts across the globe, Dubai's dunes also allow people to slide down and put their bodies to work. It benefits children by building their muscles as they slide through rough terrains. Even from the standpoint of tourism, it also provides an invaluable experience to participants.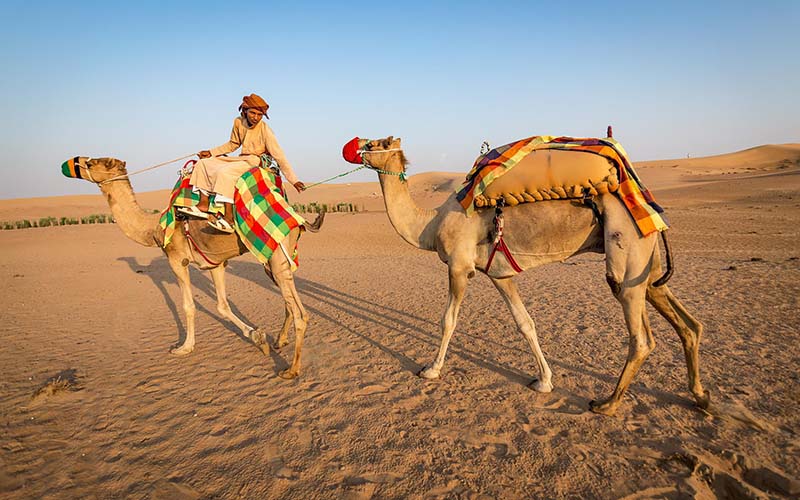 A camel is a tall animal and children are fond of riding on toy vehicles. Therefore, riding on a camel's back would be an amazing experience for your kid. Apart from maximizing the fun element, this idea will also give him/her a good opportunity to explore a desert.
Come to Dubai with Some Time on Hand
Though it may seem on the surface that you can enjoy desert safari in Dubai with kids in a few hours, you would want to have some time in hand to fully enjoy the safari. So, make sure you have at least 24 hours in hand before you proceed to explore Dubai Desert Safari.
Even if your primary objective of coming to Dubai is to explore its desert safari with kids, you can also have a great time with others. For this to happen, you must have enough time on hand. Rushing things will not be fruitful as it wouldn't allow you to spend quality time doing different activities in Dubai's desert safari. For the best experience, ensure that you have at least 2-3 days in hand. You can plan the itinerary of your tour to Dubai accordingly.
Is there a Desert Safari Dubai child age limit?
Yes, there is an age limit for those who undertake Desert safari in Dubai. In the package, individuals aged between 6 and 11 years are considered children. Those who are 12 years old or above are considered adults.
Conclusion
From the above, it stands out that desert safari in Dubai with kids is replete with exciting activities. As a result, every moment of it is fun-filled without any dull moments. Though meant for kids, it is also for adults. If you wish to visit Dubai with your kid to experience the fun-filled desert safari in Dubai, make certain that you come to Dubai with some time in hand. After all, Dubai is one of the best desert holiday destinations worldwide.