All you may know about Dubai is that it's a great place to spend your holidays. This is absolutely true but your vacation will be even more amazing and memorable, if you know a bit more about this spellbinding city and its local customs. That's why we've got this insider scoop on Dubai facts, traveling requirements, and lots more.
Continue reading to prepare for a hiccup-free vacation in Dubai.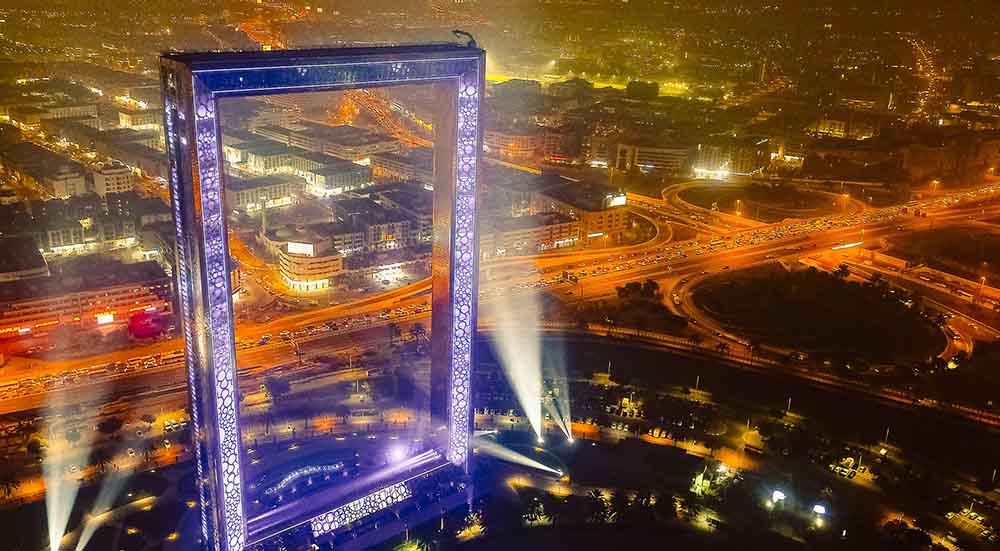 1.Dubai Entry
You'll need a passport that is valid for at least six months from the date you wish to enter Dubai.
You'll need a valid Dubai tourist visa. Based on your purpose of Dubai visit and duration of stay, you can pick up from a range of visa options, from 96-hour transit visa and 14-day visa to 30-day visa and 90-day visa.
You can also apply for a multiple-entry visa, valid for 30 days or 90 days, if you want to make frequent visits in and out of Dubai.
The type of visa will determine whether or not a visa is extendable.
A visa, however, is not required for nationals of GCC (Gulf Cooperation Council) countries.
For visitors traveling from certain European, Far Eastern, and American destinations, visa on arrival will be issued as soon as they touch down the Dubai International Airport.
Get in touch with an expert visa service provider for additional details or to apply for a Dubai tourist visa.
2.Dubai Facts
Dubai is the second largest as well as the most populous emirate in the UAE.
Arabic is the official language, although English is commonly spoken.
Lying on the Arabian Gulf, along the Persian Gulf's southern coast, Dubai is acknowledged as the Middle East's Business Hub.
Over 80% of the population is expats from 150 plus nations.
Dubai is home to the tallest building (Burj Khalifa), biggest shopping mall (Dubai Shopping Mall), and many first of its kinds in the world.
The ruler is HH Sheik Mohammed bin Rashid Al Maktoum, who is also the prime minister as well as the vice president of the UAE.
3.Dubai Customs: Dos and Don'ts
Dubai, being a part of Islamic nation, expects all visitors to dress humbly.
Visitors must remain courteous to local customs and religious traditions.
PDAs are not encouraged at any cost.
Smoking in public is not permissible.
Though alcohol is made available in licensed bars and clubs mostly within hotels and resorts, drinking in public or while driving is strictly prohibited.
Be extremely careful when you take pictures of certain government establishments as well as UAE residents.
Refrain from eating or drinking in public, if you visit Dubai during the holy month of Ramadan.
Remove your shoes before entering mosques. Similarly, women should necessarily cover their hair.
Finally, knowing a few Arabic words or phrases will be beneficial. Rather than using 'Hi' or 'Hello', consider greeting locals by saying 'Assalamu Alaikkum' meaning 'Peace be Upon You' in Arabic. Alternatively if you're greeted in this way, you can reply them by saying 'Walaikkum Assalam' meaning 'Peace be Upon You also'.
4.Dubai Currency / Money Exchange / ATMS / Credit Card
AED (Arab Emirate Dirham), also known as dirham, is the currency of Dubai.
Currency notes can be seen in several denominations of 5, 10, 20, 50, 100, 200, 500 and 1,000.
Coins, known as fils, can be seen in denominations of 25, 50 and 1 dirham.
1US$ is equal to 3.67 dirhams.
The world's almost all major currencies can be exchanged in Dubai. Numerous money exchange centers dotted across the airport, malls, shopping centers etc. will help you to easily change currency or traveler's check.
Dubai's banks allow for cash withdrawal from ATMs spread over the emirate.
Most shops, dining establishments, hotels, and other service providers accept major international credit cards and debit cards.
5.Dubai Weather / Best Time to Visit
The Tropic of Cancer's line passes through the country means the region is sunny all throughout the year.
Due to its location within the desert swathe, the temperature reaches to its peak, ranging from 42 degree Celsius to 48 degree Celsius, during summer months.
Dubai is salubriously cool in winter months with mercury falling to 15 to 25 degree Celsius.
Touristy season in Dubai begins from mid-October and remains alive till the onset of summer in April.
6.Dubai Sightseeing / Activities / Day Trips
Known for its innovative architecture, hoards of cultural attractions, and exceptional shopping and entertainment centers, Dubai boasts a myriad of visitor attractions to suit every preference and budget.
The best way to see the main highlights of Dubai if you're pressed on time is to take a Big Bus Tour or a comprehensive City Tour covering attractions including Dubai Creek, Dubai Museum, Grand Mosque, Jumeirah Beach, Burj Al Arab, Sheik Zayed Road, Burj Khalifa, Dubai Mall, and Dancing Fountain.
There are many things that you should certainly incorporate in your list of must-dos in Dubai, such as enjoying whole of Dubai from Burj Khalifa's At The Top, enjoy skiing in Mall of the Emirates, desert safari dubai, dhow cruise dinner along the Dubai Creek / Dubai Marina, dining at Burj Khalifa / Atlantis, and exploring Bastakiya Quarter (only if you're interested in culture and history).
Thrill seekers, families traveling with kids, and whomsoever interested in revisiting their childhood should definitely tour Dubai's incredible amusement attractions like Wild Wadi, Aquaventure, and Dubai Dolphinarium.
For those who have enough time to venture out of Dubai, consider escaping to the tranquil heritage village of Hatta or visit Sharjah that abounds with cultural sights or take a drive down to the enchanting Abu Dhabi, which is also the capital city of the UAE.
7.Dubai Shopping
The abundance of options to shop in Dubai will add spark to every curiosity, cater to every financial limit, and obviously appease every traveler.
For an all-inclusive shopping experience, visit many of its stupendous malls including Dubai Mall, Mall of the Emirates, Ibn Batutta Mall, Deira City Centre, etc. Displaying mind boggling architecture styles and featuring merchandises from world-renowned brands, these sprawling malls also provide the finest assortment of dining, leisure and entertainment choices.
Amusing and full of life, the souks or traditional bazaars including Gold Souk, Spice Souk etc. are an integral part of Dubai's trade scenario. Exceptional for bargain hunts, these are markets where you can find quirky antiques, hand-made souvenirs, and several inimitable ethnic jewelry pieces and apparel stuffs.
Dubai is also the venue of the stupefying Dubai Shopping Festival (DSF) – the one-month long shopping extravaganza. Besides mark-down shopping, the DSF which usually takes place in January-February also enables you to take in great celebrations, raffles draw, fashion shows, trendsetting celebrity shows, and several outdoor concerts.
8.Dubai Public Transportation
Dubai has one of the most well-organized public transportation systems in the world.
Getting around Dubai on public transportation will help you to considerably save your time and money, with the plus point of stress-free traveling.
This includes metro, trams, taxis, and water buses – all managed by the Dubai's RTA (Road and Transport Authority).
9.Dubai Packing Checklist
Now you've known enough about Dubai. So it's time to great ready for an enjoyable Dubai vacation. Our suggested packing list includes:
Passport, visa and airline tickets
Hotel reservation details
A well-planned itinerary
Clothing according to Dubai's climatic conditions. Comfortable cotton or linen clothing is preferred during summer months. But jacket or similar apparel is a must not only for your Dubai visit in winter but also to wander through comfortably within the chilly indoors of malls, hotels, and dining establishments, regardless of the time of your visit.
Dubai's year-round sunshine entails you to carry stuffs like hats, sunglasses, and sun blocking lotions / creams.
Important medications
Travel insurance
Make sure to pack lightly with only traveling must-haves. This will help you to avoid paying extra baggage fee.