Are you thinking about spending your holidays in Dubai? But, do you know what life in Dubai is really like? Dubai has the potential to offer tourist from exotic locations to tax-free shopping. Amazing sights, modern & historical attractions and wonderful culture makes it a great choice for all – especially couples. Unlike other Arabian cities, there is no racial feeling in Dubai, as it is open to tourist irrespective of their cast, creed, and color.
Before you head-off on your vacation, it is necessary to know few things about Dubai.
Let's look at few important tips to get the best from your Dubai vacation.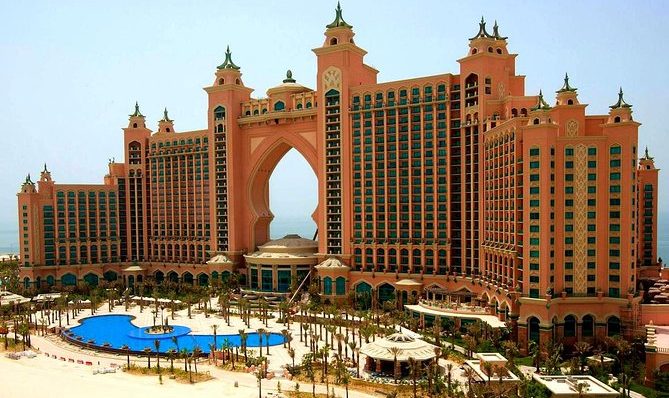 1.Dubai
Dubai Tour Requirement for Visa: Apply for visit visa before planning for Dubai vacation. Actually, there are different types of visit visa under UAE visa rule, for e.g. tourist visas, multiple entry visas, transit visas, short term or long term visit visas. The short term visa can permit the tourist stay in UAE for 30 days whereas long term visa can extend up to 90 days. Citizens of USA, UK, and Australia can get visa on arrival.
---
---
Time to Visit Dubai: The climatic condition in Dubai can be summed up in one word 'Hot', as it is situated right over a vast expanse of desert. For tourists coming in from colder climates, the best time to visit Dubai is between November and March, as it's the Winter Season in Dubai. It's a fact that most of the travelers fall in love with Dubai climatic condition during winters. Furthermore, Dubai is blessed with golden sunshine and silvery beaches, which makes the nights more breezy and gusty. Just remember, whether you are traveling to Dubai in the summers or the winters, avoid heat strokes or sunburns.
2.Behavior and Culture
Behavior reflects your character and respect for local custom. Dubai is a Muslim Country, practicing Islamic law with a no-tolerance policy on behavior considered immoral. Therefore, it is recommended to respect the law and the local customs in Dubai.
3.Language Barrier
Yes, language can be a barrier, but not for all. The official spoken language in Dubai is Arabic, but most of the people are able to understand and speak English. However, it is recommended to speak slowly and clearly in order to avoid misinterpretation.
4.Accommodation
The City of Dubai offers various types of accommodation facilities for travelers across the globe. It is recommended to book your accommodation at home before leaving in order to avoid unnecessary time and money. There are several websites that offers attractive deals and discount on accommodation in Dubai.
5.Dubai Shopping
Dubai, a shopping paradise for travelers, offers various shopping malls along with traditional street markets. The Dubai Mall, one of the largest shopping centers across the globe comprising of high and mid-fashion retail outlets, complementing the endless rows of elite fashion brands under one roof. One of the most attractive parts of shopping in Dubai is that you can indulge in "Tax Free Shopping".
6.The Gold Souk
The City of Dubai is known for cheap gold. You will find various stores offering platinum, diamonds and occasionally silver ornaments and jewelries. Visit Gold & Diamond Park, where you will find unique designs of jewelries at a cheaper rate.
7.Food & Restaurants
This is a city of the rich and the poor. At one end is the five-star cuisine and the other end witnessing Dubai's cheap-eats street. You can try a variety of local and exotic dishes in Dubai.exotic
Dubai has many great sightseeing, so it is hard to suggest which one to visit first. A desert safari in Dubai is an absolute must! Drive across the endless sand to experience the ride.
9.Rent a Car
It is recommended to rent a car rather than a taxi. Taxi fare is too expensive in Dubai.
Taking all of this into account, plan to spend a week exploring an exotic culture immersed in tradition. Keep these travel tips for Dubai in mind, and fall in love with Dubai in the same way I have!