There is no shortage of enthralling experiences in Dubai. However, most visitors feel Dubai focuses more on larger-than-life experiences as well as cultural and luxury attractions. The reality is that Dubai has expanded its vision to become a sustainable and eco-friendly destination and has invested in many desert conservation and wildlife protection programs. The city is also obsessed with wildlife well-fare, and this can be experienced at the newly renovated Dubai Safari Park. Rarely you would find an abundance of wildlife in Dubai. However, at Dubai Safari Park, you get to encounter a variety of animals, birds, and reptiles, not just from Arabia but from all major destinations of the world.  Here's a short guide on what Dubai Safari Park is all about.
What is Dubai Safari Park?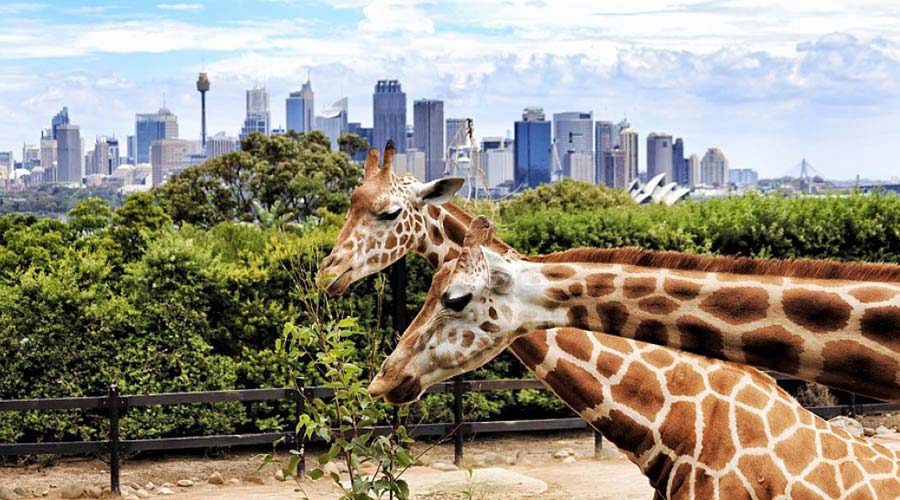 Simply put, it is a drive-through zoo that inhabits an assortment of animals from all around the world in open, natural spaces. Dubai Safari Park is an environmentally friendly wildlife conservation project that aims at safeguarding wildlife and utilizing sustainable energy. The whole park runs on solar energy and recycled water systems. It is a remodelled version of Dubai Zoo, which faced extensive criticism for the way animals were kept in the shelter.
The renovated park offers 12.8 million square feet landscape divided into different sections and comprises of over 3000 animals and birds from different countries. It would easily take about 6 to 8 hours to explore this impressive wildlife safari. Dubai Safari Park is an ideal substitution to Desert Safari Dubai experience for families with kids who do not want to experience adventure sports in the vast barren desert landscape amid the scorching heat.
Where is it located?
Dubai Safari Park is located at Al Warqa'a 5 on Hatta Road and would take approximately 30 minutes to reach from Dubai Downtown area by car. Visitors can also take the public transport bus or taxis to reach the attraction. However, if you are opting for a bus journey, it would be cumbersome as you will have to change buses and the transit time will also increase. The best option is to take a cab via Ras Al Khor Road.
What to see at Dubai Safari Park?

At Dubai Safari Park, the wildlife encounters are split into different zones as per the animal's natural habitat and country of origin. The park also has various animal encounter experiences and live shows to enjoy. The main highlights of Dubai Safari Park are:
Asian Village: Capturing the wilderness ambience of Asian forests, this section showcases exotic animals found in Asia such as Asiatic wild bear, gibbons, and Southern Cassowary.
African Village: Spot the mighty beasts of Africa such as the African Elephant, Cheetah, White Lion, and indigenous mammals and birds such as Impala, Ring-tailed Lemur, Pygmy hippo, and Long-tailed glossy starling to name a few at this African-influenced wilderness landscape.
Arabian Desert Safari: Your one-stop destination to view a mish-mash of Arabian Peninsula's fascinating wildlife such as Arabian wolf, Arabian Oryx, gazelles, and Addax.
The Grand Aviary: Explore the world of exotic birds at Grand Aviary. Here's where you come across the fluttery and colourful feathery friends. The Grand Aviary is a paradise for bird-lovers who can spot a medley of colourful birds such as the Red-billed Toucan, Australian Cockatiel, and many more species of birds.
Live shows: Stay back for live bird shows and bird of prey shows that showcase quirky behaviour, hunting skills, and flight shows of these exotic birds. The Bird of Prey show takes place in Asian Village at 4.30 pm, and the Bird Show is hosted at Explorer Village Theatre at 11 am every day.
Kids Farm: Children can have a great time petting and cuddling cute and friendly animals like cows, sheep's and ponies at the Kids Farm. They can also encounter a variety of farm animals and birds which might be unknown to them, such as pygmy goat, Eurasian bullfinch, and Najdi sheep.
Feeding encounters: Dubai Safari Park also offers various feeding encounters where you can let giraffes nibble food from your hand or watch a mighty elephant getting nurtured and pampered on the 'Behind the scenes' tour.
Timings and Ticket Cost
The Dubai Safari Park is open daily from 9 am till 5 pm. Park entrance ticket costs around AED 50 per adult and AED 20 per child. Children under the age of 3 years can enter free of cost. The basic entrance ticket lets you explore Arabian Desert Safari, African Village, Asian Village, Kid's farm, and Explorer village. You can avail additional experiences and services at extra cost with Park entrance plus tickets and safari packages. Visitors can also spend the evenings at Dubai Safari Park with a Night Pass, which is valid from 6 pm till 10 pm on weekdays and till midnight on weekends.
---
---