Dubai is one of the renowned tourist destinations in the Middle East, which remains prepared to embrace all kinds of tourists throughout the year. Unlike other months of the year, September draws the attention of tourists for a compelling reason that spices up tourism. Read on to know what makes September all the more special for the best things to do and for exploring different tourist attractions in Dubai.
Why You Should Visit Dubai in September?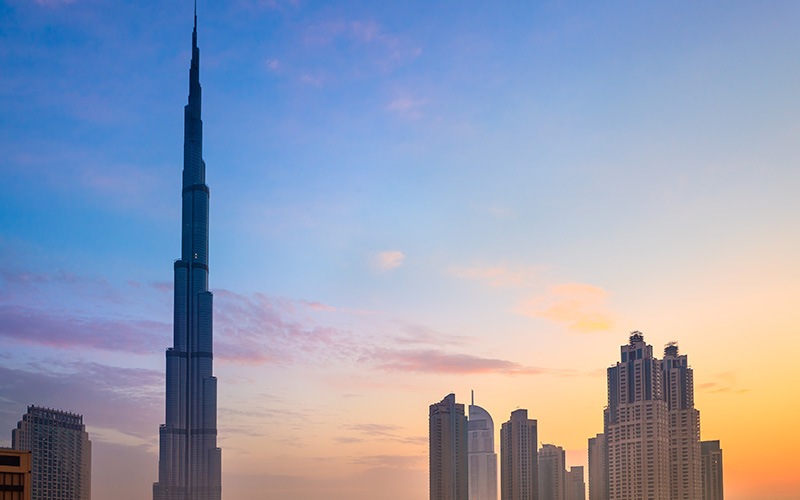 Generally, September doesn't feature in the travel plan of most tourists, as they consider it an off-season for tourism. However, September can be the best month for you to visit Dubai for two specific reasons: the weather and a wide range of interesting events.
The temperature in Dubai shoots up in the summer months and reaches its peak in the subsequent stages. September marks a change in this pattern as the weather starts cooling down a bit. As a result, Dubai weather in September becomes pleasant and ideal for exploring the city's top tourist attractions and for taking part in some of its popular events. For these reasons, September can be one of the best times for you to be in the city, whether you plan to go solo or travel with companions.
Best Things to do in September
Whether you think about activities or sightseeing, Dubai is the ultimate destination for both. From beaches to museums and indoor activity centers, Dubai has all kinds of tourist spots that you can think of. Other than spending quality time on one of Dubai's beaches, here are some of the best things to do in Dubai to make your travel experience memorable.
Experience the Fun of Absorbing Indoor Activities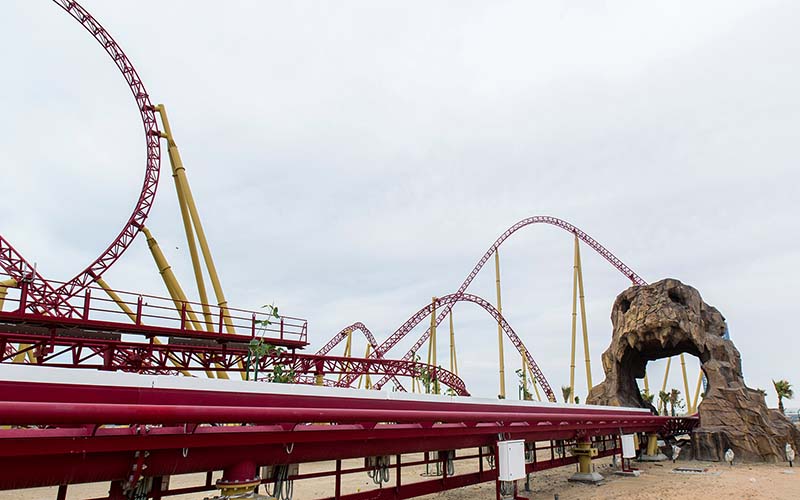 The weather conditions in Dubai can be extreme, depending on the month or season in which you pay a visit to the city. However, you can put your apprehensions at bay if you wish to participate in indoor activities, as all the venues are either air-conditioned or have arrangements in place to beat all possible weather interruptions. Some popular venues for the best indoor activities in Dubai are iFly Dubai, IMG Worlds of Adventure, Museum of Illusions, and KidZania.
Tour the City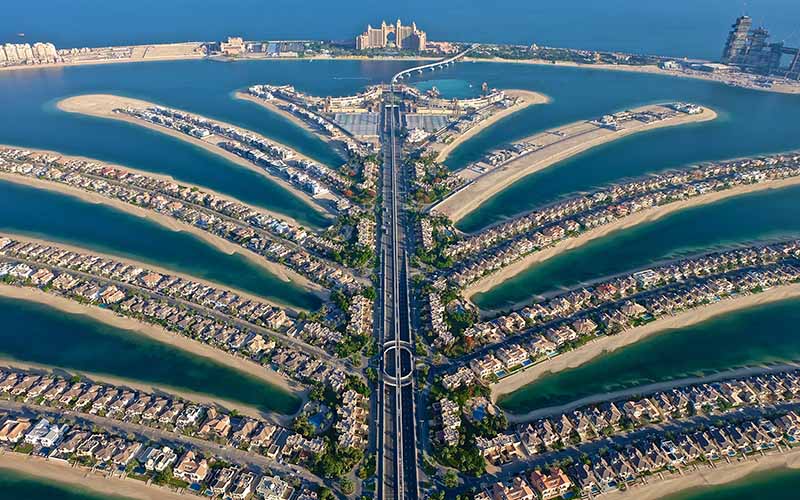 The long list of Dubai's top tourist spots will leave you spoiled for choice. Depending on your preferences, you can compile a custom list of destinations in Dubai that you'd like to visit and then narrow it down to have a final list. Some of the top attractions to visit are Dubai Museum, Dubai creek, Dubai Frame, Jumeirah Beach, Jumeirah Mosque, Palm Jumeirah, Burj Al Arab, and Burj Khalifa. You can also include other destinations in Dubai in your travel plan.
Desert Safari Tours
Although the weather in Dubai in September is warm, it is still a good time to go on a desert safari tour. One of the best desert safari tours for this month will be the morning desert safari when you can enjoy the adventurous activities and the beauty of the desert before the place becomes too hot. On the other hand, if you do not mind bearing the heat for a few hours, going on an evening desert safari will also be a good idea, as the temperature in the desert drops after sunset. Whichever desert safari you choose, you will get to enjoy adventurous activities like dune bashing, sandboarding, camel riding, and quad biking.
Upcoming Dubai Events in September 2023
This year, September will be unique in Dubai with a wide range of events. Brace yourself to attend the below-mentioned events if you are planning to come to Dubai in September 2023.
Plato and the Flying Wolf: Are you traveling to Dubai with kids? If yes, give them a pleasant surprise by accompanying them to Plato and the Flying Wolf. It is an amazing puppet show. You can rest assured that your kid will remain hooked to it from the beginning till the end. It is scheduled to kick off at 11 am between the 3rd and 4th of September this year.
Dubai Summer Surprises: Dubai Summer Surprises is a major annual event featuring activities of considerable interest. Until now, it has had phenomenal success with several attendees in all its 24 editions. The venue for the 25th edition of the popular event is The Theatre in the Mall of the Emirates. It has been ongoing since July, and it will conclude on September 4, 2022.
Sonu Nigam Live: Sonu Nigam is a renowned name in the world of contemporary Indian music. He will perform live at 9 pm on September 10, 2022. The venue for the event is Coca-Cola Arena, and the fee for attending it will range from AED 125 – AED 7,000.
Rampage Time Trial: Al Qudra has a 15 km long cycling route on which professional cyclists display their skills every year. This year, you can catch top cyclists competing with each other in the Rampage Time Trial cycling event, which is scheduled to take place at 6 am on September 18, 2022. The entry fee for attending the event is AED 220.
Top Travel Tips to Travel to Dubai in September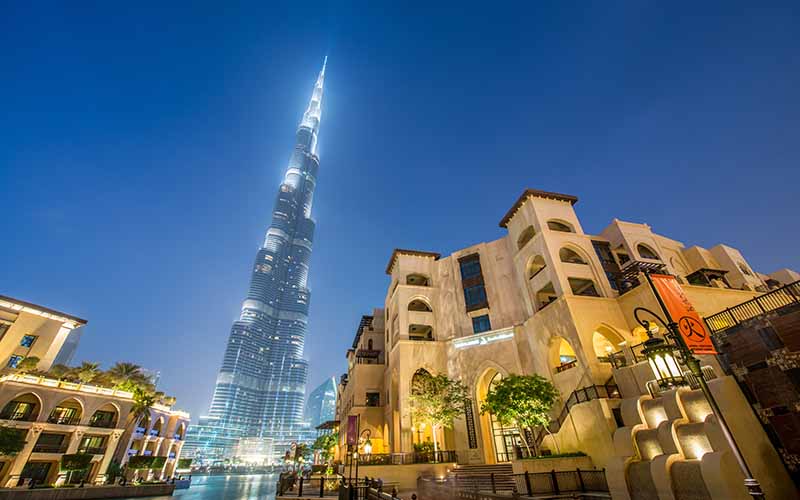 You might like to visit Dubai in September due to the lesser heat and the possibility of participating in exciting events. But you must bear a few things in mind before planning it. You can spice up your overall experience of exploring Dubai by implementing the below-mentioned handy travel tips.
Your preparation will shape the outcomes of your trip in September: Only a few people think about traveling to Dubai in September. That's because there isn't a huge scope for lucrative deals. You can still grab such a deal by doing thorough research. Look for deals involving the fare for flight tickets and accommodation. Also, do not forget to consider trips involving inclusive travel plans.
Opt for a single package involving multiple guided tours: Taking too many individual tours separately can be expensive for you. More often than not, tour service providers charge the full amount for single tours. Instead, you'd get a fair and square deal by pairing multiple tours in a single package. Further, travel agents and service providers offer discounted travel deals on packages featuring guided tours to popular tourist destinations like Dubai Dolphinarium, Burj Khalifa, and Green Planet.
Carry your essentials: Carrying a light jacket or shawl, sunglasses, lotion/sunscreen, or other such things when you travel to a destination in which they are necessary is a no-brainer. These items will be all the more important for you when you travel to Dubai in September. So, don't forget to carry them.
Conclusion
For most of the year, the weather in Dubai remains warm. But it cools down a bit in September. Dubai weather in September is remarkable for bringing the city to life with new and exciting experiences. This month, you can look forward to an invaluable experience of traveling the desert city due to an exciting set of events. Come to the city with full preparation to enjoy your experience of traveling to Dubai to the fullest in September. If you work out a plan beforehand, your trip to the city will be both pleasant and memorable. However, if you are not able to visit Dubai in September, opt for an October holiday as Dubai in October is even more exciting. The reason for this is that several seasonal attractions in the city open their doors to visitors in October.