Whatever the climate or time of the year, Dubai remains the shopaholic's favorite. With a brilliant mix of imposing malls, traditional bazaars, extraordinary boutiques and the most famous Dubai Shopping Festival, Dubai offers room for every pocket and is sure to appease bargain-hunters, fashion freaks, and window shoppers' alike.
Check out these spots for an uber cool shopping experience in the Middle East's shopping capital.
1. Dubai Mall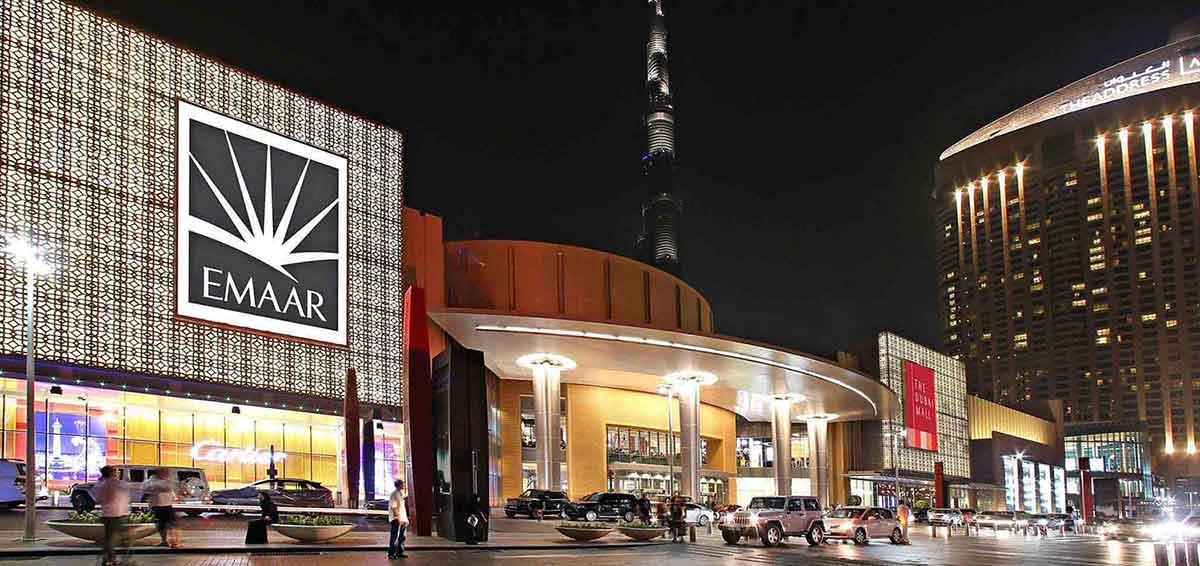 Dubai Mall, located in the heart of Downtown Dubai, along the Sheik Zayed Road, is an ideal place to hit if you're after high quality, branded merchandises. Devoted almost absolutely to designer brands and luxurious stores, from the likes of Armani, Dior, Just Cavalli, Chlor, Cartier etc., it delivers you an incredible shopping experience. Even if you're not attracted towards shopping, this 12-million-square-feet mall should not be missed, as its sheer vastness and distinctive architecture style itself will leave you breathless.
Best for:
Top of the line cosmetics and perfumes, crème de la crème fashion stuffs, and sumptuous dining
Do you know?
Dubai Mall with 1,000 plus high-end stores and boutiques is the biggest mall in the world.
It is home to world-renowned attractions like Dubai Fountain, Dubai Aquarium & Underwater Zoo, SEGA Republic and Dubai Ice Rink.
Adjacent to Dubai Mall is the majestic Burj Khalifa, the world's tallest building.
2. Souk Madinat Jumeirah
This expansive shopping place recreated to resemble a traditional souk serves as a stomping ground for visitors with a penchant for unique art and antique stuffs. There are also many restaurants and cafes for post-shopping unwinding here.
Best for:
Persian carpets, handicrafts, designer watches, and Italian home wares
Do you know?
Souk Madinat Jumeirah is a part of the Arabian-themed five-star resort, Madinat Jumeirah with three boutique hotels and 5.4-kilometers-long waterways sheltering a turtle sanctuary.
It has attractions like Burj Al Arab, Wild Wadi and Jumeirah Beach Hotel nearby.
3. Gold Souk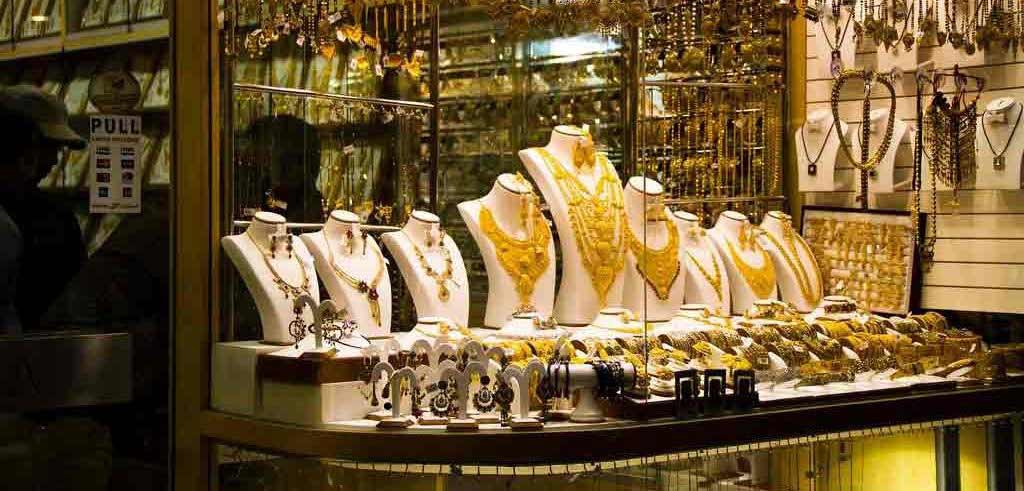 The traditional souks of Dubai are known for being worlds unto themselves, and the ever-bustling Gold Souk forms one of the UAE's favored junctures to shop stunning jewelry pieces crafted in gold, platinum and silver. Located within close proximity to the Al Ras Metro Station in Deira, this covered souk occupied by hundreds of stores selling all kinds of jewelry imaginable and beyond exudes an extraordinary aura that recaptures the age-old trading traditions of Emiratis.
Best for:
Shopping outstanding jewelry at best prices
Do you know?
Gold Souk is open from 10:00 hrs to 22:00 hrs every day except for Fridays (16:00 hrs to 22:00 hrs).
From small traders to big names including Damas, you'll find everything pertaining to gold here.
Be sure to indulge in the fascinating pursuit of haggling to take home some incredible jewelry collection at unbelievable prices.
A more refined version of shopping at Gold Souk is the completely air-conditioned Gold and Diamond Park on the Sheik Zayed Road.
4. Souk Khan Murjan, Wafi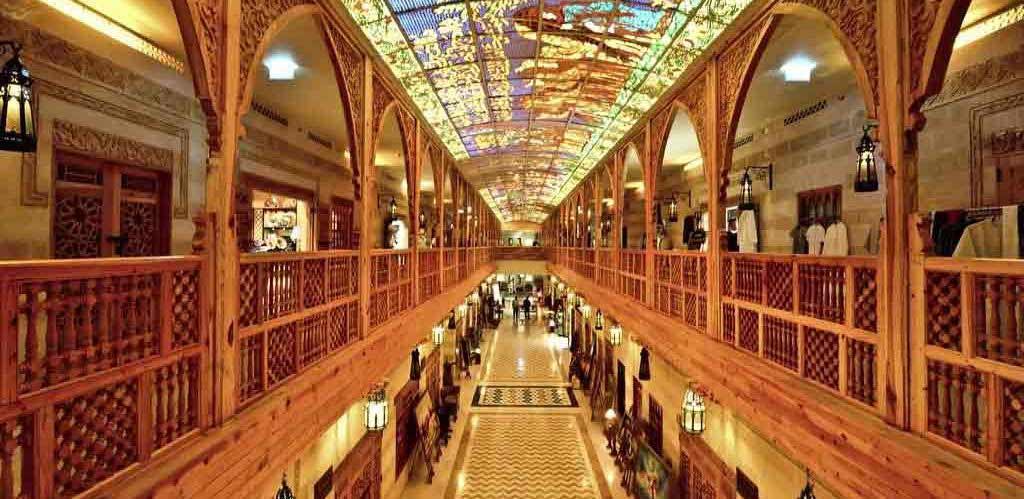 Looking for a respite from the usual shopping scene of Dubai? Souk Khan Murjan might be the place for you. This massive souk, easily accessible from Wafi Mall, is modeled to mimic Baghdad's subterranean souks dating back to 14th century. Shopping apart, with its ceiling adorned with painstakingly hand-painted stain glasses, it's a delight to watch each quarter of the souk, diligently created by gifted craftsmen and inspired by the Arab World's mesmerizing architecture, essentially Moroccan, Syrian Egyptian, and Turkish.
Best for:
Classic home furnishings, souvenirs, beautiful abayas, traditional oud and perfumes, exceptional statement accessories, and aromatic herbs and spices
Do you know?
It took several months to create the enchanting stained-glass window dominating the souk's ceiling.
Khan Murjan Restaurant featuring authentic Arabian menu is at the center of the souk.
5. Ibn Batutta Mall
Mainly built to honor Ibn Batutta and his glorious traveling expeditions, this mall in Jebel Ali offers a unique selection of boutiques, food outlets, and entertainment choices in its six distinct zones that depict the regions visited by the famed Moroccan explorer, such as China, Tunisia, Egypt, Persia, Andalusia, and India. Not to mention, every square inch of this iconic shopping mall oozes unusual charm and magnificence.
Best for:
Electronics, furniture, stylish apparels, perfumes, and cosmetics
Do you know?
This themed shopping mall, spanning over an area of 5, 20,000 square meters, is the largest of its kind in the world.
6. Karama Centre
Somewhat more cost-effective than most other shopping options mentioned in the list, it offers almost everything from cosmetic, perfumes and designer apparels to unique souvenirs and home décor items. You, apparently, won't regret a shopping trip made to this covered souk on the 18B Street, in Al Karama, close to the Dubai's old town area.
Best for: Designer bags, souvenirs, dresses, and handicraft items
Do you know?
Due to its strategic location and popularity among locals and visitors alike, this shopping center is often packed. But watch out for quality of products available here.
---
---
7. Bur Dubai Souk
The atmospheric Bur Dubai Souk – also called Old Souk – mainly features small traditional shops selling fabrics, souvenirs, jewelry, and footwear. Situated on the Dubai Creek's southern side, the covered souk also houses many tailoring shops and tourist-friendly stores where you can purchase amazing souvenirs at very reasonable rates.
Best for: Textile, souvenirs, pashminas, oud, and jewelry
Do you know?
It can be easily reached from Deira, with an abra (water taxi) ride.
8. Global Village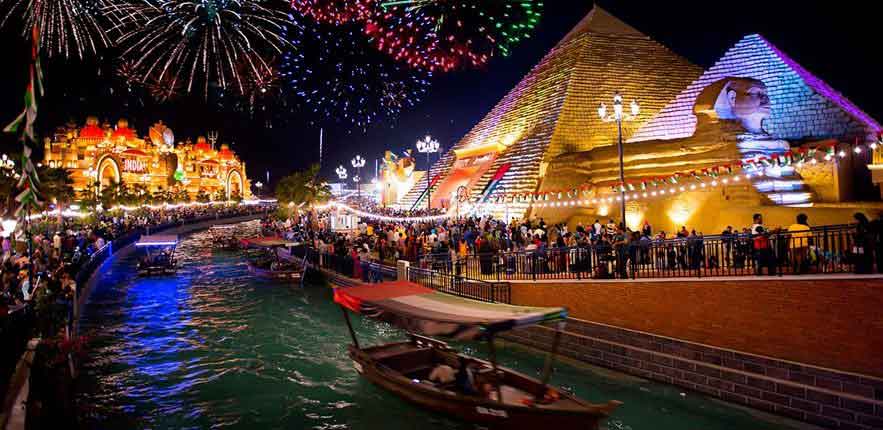 This list would be incomplete without mentioning about Global Village with a carnival-like vibe. Hordes of tourists and locals descend on the place during DSF when goods are marked up to 30% to 70% off.
Best for: Interesting and one-of-the-kind merchandises from across the world
Do you know?
With the pavilions of 50 plus countries, Global Village is a real melting pot of cultures. It is usually alive from November through the end of February.
That gets us to the end of our list of best shopping places in Dubai. We hope you find it both interesting and informative.