Dubai is one city in the world that would surprise you with mind-blowing attractions every time you visit. The emirate loves challenges and is an ever-evolving global city. There are numerous attractions, especially theme parks and water parks in Dubai, which will make your jaws drop in amazement. Some of them will also transport you into a surreal realm. One such attraction is VR Park Dubai. Step into a world that defies reality at VR Park. This is one of the most popular places to visit in Dubai that has something exciting for all age groups. Here's a short guide on everything you need to know about VR Park.
Get to Know VR Park Dubai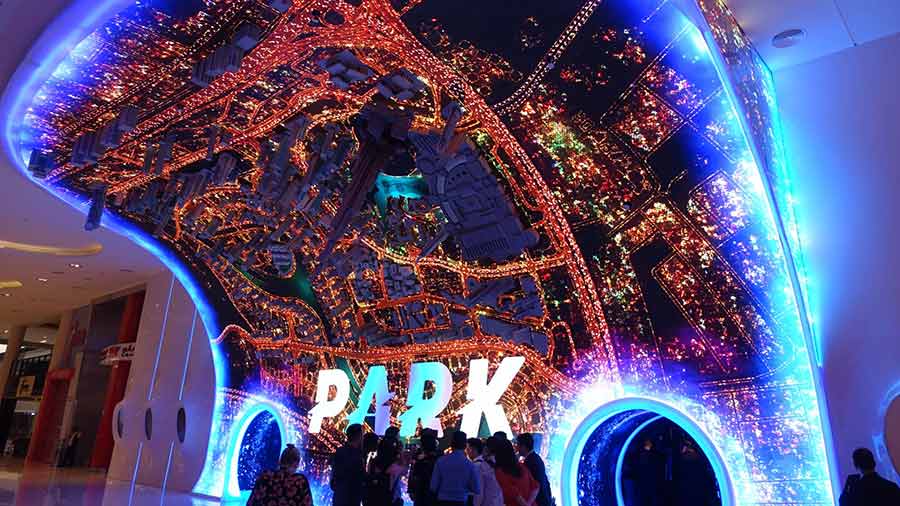 Dubai is home to the world's biggest indoor virtual reality attraction. VR Park Dubai sits proudly in a 75000 square feet area inside the Dubai Mall and spans two storeys filled with activities and experiences that would challenge your reality. Everything you experience here is related to virtual and augmented reality. A first-of-its-kind attraction in the Middle East, VR Park offers around 30 simulation and interactive virtual and augmented reality experiences that will exhilarate your senses.
It is best explained as a place to escape reality created out of cutting-edge technology and creativity. One can virtually challenge reality here and feel the adrenaline rush in the virtual world of adventure and excitement. The entrance of VR Park itself is an incredible visual marvel, where it showcases inverted images of Dubai's iconic landmarks and sights. Inside the arena, you feel like you have stepped into the future where you can even fly drone taxis! At VR Park, visitors can choose from a wide genre of experiences like horror, extreme adventures, thrills, sports, leisure, and education.
Location
VR Park is located inside Dubai Mall at Level Two in the Downtown Dubai area. It is easily accessible from anywhere in Dubai via Dubai Metro.
Timing and Duration
VR Park is open daily from 12 pm till 10 pm from Sunday to Thursday and 10 am till midnight on Friday and Saturday. Visitors usually spend 3 to 4 hours at this attraction.
Ticket Info
Although you can enter VR Park for free, if you want to enjoy any virtual reality games or experiences, you will have to buy a pass or ride tickets. The amount of the ticket will vary according to the rides and experience you choose and can cost you from AED 75 per person onwards. You can also purchase admission passes that let you enjoy 10 of any virtual reality games at a single cost of around AED 120 per person.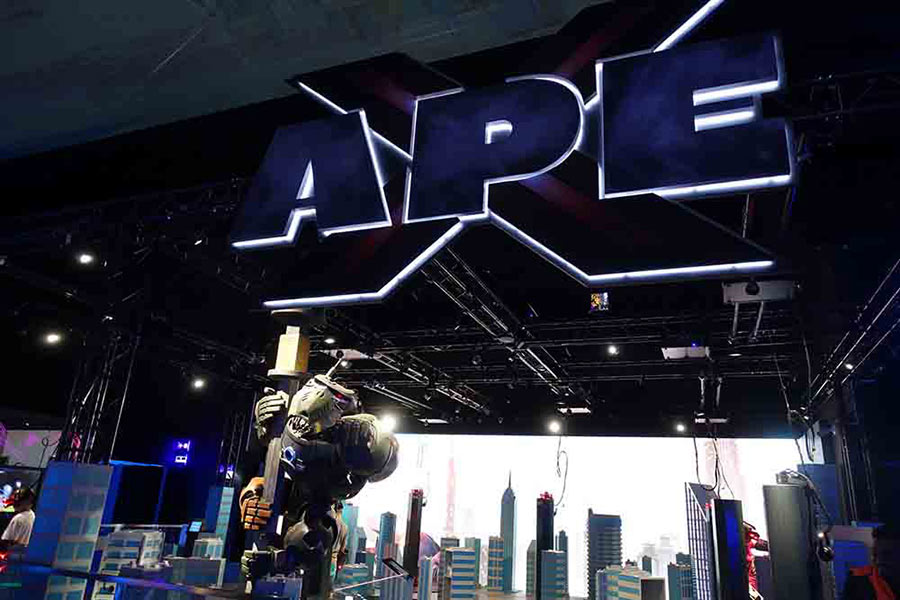 Best Time to Visit
Being an indoor theme park, you can visit VR Park at any time of the year. However, the best time to visit is from November to March when Dubai is brimming with events and festivities and aims at garnering the attention of tourists with attractive deals on experiences. VR Park also offers discounts on festive seasons in Dubai.
Must Visit Attractions and Experiences
Burj Drop – Ever imagined what it feels like to plummet vertically down Burj Khalifa? Experience the heart-racing drop in a virtually simulated ride.
Dune Bash – This isn't a regular Dubai Dune Bashing experience. Feel your heart thump with thrill as you meander on undulating dunes amid scorpions and giant snakes.
Stealth – Enjoy a flight-simulation with extraordinary effects on this virtual reality experience where you are in the pilot's seat and steering a jet on your own.
Dubai Drone – Sit tight and hang on as you fly above the city in a rollercoaster ride in an air taxi that might spin out of control any moment.
Cozmo Jet – Another mind-blowing simulated flight ride where you take off into the universe to fight aliens.
Drifters – A fun ride for the whole family, Drifters lets you experience drifting in the bumper car virtually.
Beat Saber – Try your luck in a challenging virtual obstacle course.
Para Drop – If you never had the courage for a paragliding experience in reality, get the same exhilarating experience with a virtual paragliding experience above Middle Eastern landscapes that feels real.
Hologate – Enjoy a multi-player virtual gaming experience with your friends at Hologate where you can fight dragons, escape a sinking submarine or simply play a thrilling snow fight with your friends.
Virtual Joyrides for Kids
Kids can have their share of virtual reality fun with fascinating mild adventure rides such as VR Carousel, Travel Bus and Robocom, which lets little visitors transport into magical cities and places with mystical creatures and fantasy.
VR Park is a futuristic attraction and a fantastic amusement park in Dubai that will blow your mind away. The games and experiences are meticulously designed in such a way that you may confuse virtual reality with real life. It is a great place to take a break from daily life and plunge into a world filled with experiences that you can enjoy solo or with a group of friends and family. A visit to VR Park in Dubai is a perfect way to enjoy quality time with your near and dear ones.