Dubai is famous for its food worldwide. Being a global tourist hub, it caters to the taste of all its guests and therefore you can find restaurants and eateries in Dubai offering all types of cuisines. The restaurants in Dubai ensure that the food is both pleasing to the eye and the stomach as well. The ambiance is also given utmost importance. This is exactly why; many of the restaurants in Dubai are amongst the best in the world.
While all kinds of cuisines are available in Dubai, Indian, Chinese, Japanese, and Italian recipes are the most popular and are loved by a maximum number of people.
Here we bring you a list of the best Indian, Chinese, Japanese and Italian restaurants in Dubai.
Indian restaurants in Dubai
1.Indego
Indego restaurant owned by Chef Vineet Bhatia is by all means a perfect combination of ambience, music, and food. The overall dining experience lifts your spirits and the mouth watering delicacies pamper all your senses. Michelin chef Vineet Bhatia aims at offering an exquisite combination of the best of Indian menu cooked to perfection in the traditional Indian style and served with a fine dining presentation.
Location: Grosvenor House Dubai · Al Sufouh Road, Dubai
Opening hours: 7pm to 12am (Dinner)
Approx cost for 2: Dhs 650
2.Handi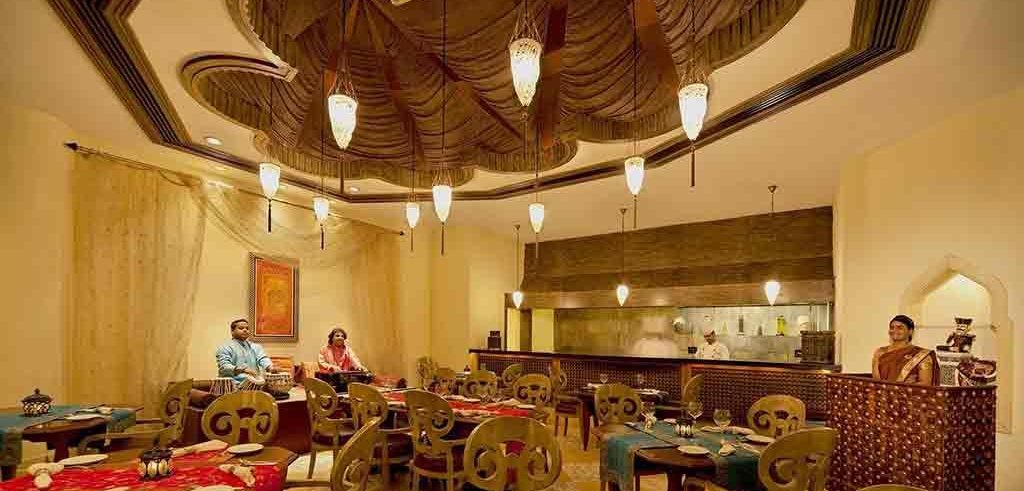 A restaurant is truly great when it is known majorly for its 'food', and Handi is just the place to be if you want to remember the food. Melt in the mouth, tender meat cooked to perfection in traditional Indian styled curries, to be relished in a five star ambience subtly with soothing light classical Indian music. A dining experience can't get any better. From paneers to the Murgs and the muttons, Handi is sure to make you forget the world and relish only the experience of food.
Location: Taj Palace Hotel, Ground Lobby Level, Shopping Arcade, Al Rigga, Dubai
Opening hours: 2 Noon to 3:30 PM, 7 PM to 12 Midnight
Approx cost for 2: Dhs 360
   Must read-> Indian Restaurants in Dubai
3.Sai Dham
There are very few people who believe- 'you are what you eat'. If you are one of those, or even want to just break from the regular meat eating, Sai Dham is a restaurant you must try at least once. Strictly vegetarian, but undoubtedly one of the best vegetarian restaurants in Dubai, Sai Dham will amaze you with its quality. Eat it to believe that your personal favorite Paneer tikka masala can be sumptuously delicious, even when it's cooked without using ginger- garlic and onion. Regular food with distinct flavors and cooked in a more healthy and 'satvic' style. At Sai Dham you are most likely to consume fresh vegetables, grains and easily digestible ingredients cooked in a healthy way. For onion and garlic lovers, Sai Dham, also offers delicious dishes with onion and garlic, but go there to experience their 'satvik' specialty.
Location: Shop 1, Saleh Bin Lahej Real Estate Building, Near Lamcy Plaza, Oud Metha, Dubai
Opening hours: 12 Noon to 3:30 PM, 7 PM to 11:30 PM
Approx cost for 2: Buffet Style-
Dhs. 25Lunch (Veg) 12 Noon to 3:30 PM Mon-Thu, Sun
Dhs. 35Dinner (Veg) 7 PM to 11:30 PM Mon-Sun Special
Dhs. 35Lunch (Veg) 1 PM to 3:30 PM Fri Special
Dhs. 35Lunch (Veg) 12 Noon to 3:30 PM Sat Special
Chinese restaurants in Dubai
1.The China Club

When you step up to the China Club, expect exquisite service, exotically muted décor and delightful conversations with the friendly staff. When it comes to food they specialize in Schezwan, Peking, and Cantonese cuisine. You are most likely to take a good time in deciding the menu, but it is recommended you discuss with the waiters. They are knowledgeable and will gladly help you with the best selection. The dishes are tasty and packed with flavor. Don't forget to try the melt- in- the mouth black cod with soya and onion.
Location: Radisson Blu Hotel, Dubai Deira Creek, Ground Level, Baniyas Road, Baniyas, Dubai
Opening Hours: 12:30 PM to 3 PM, 7:30 PM to 11 PM
Approx cost for 2: Dhs 300
2.Lan Kwai Fong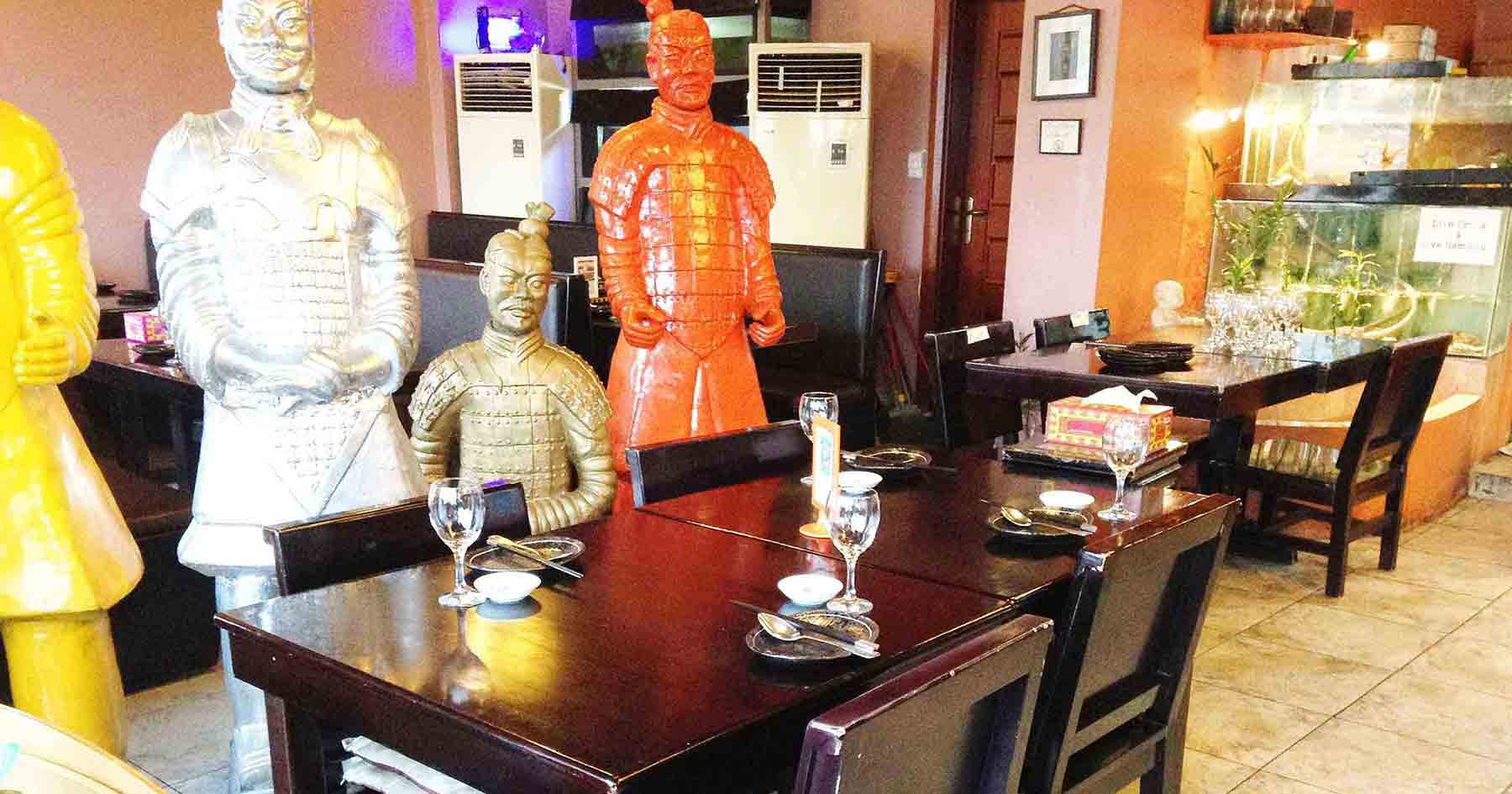 There's a reason why this restaurant makes it to our list. The restaurant enjoys the loyalty of its visitors and everyday adding new ones because of its USP of not serving any dish with added MSG, a must ingredient in all Chinese dishes but not very good for health. For all those who wish to eat authentic Chinese dripping with flavor in spite of the absence of MSG; Lan Kwai Fong is your place to be. While there, don't forget to try out the peking Duck (it claims to serve the best in the entire UAE). All in all, this place is a must try by all Chinese lovers.
Location: Opposite Movenpick Hotel, Near Lamcy Plaza, Oud Metha, Dubai
Opening hours: 12:30 PM to 3:30 PM, 6:30 PM to 11:30 PM
Approx cost for 2: Dhs 150
---
---
3.China Sea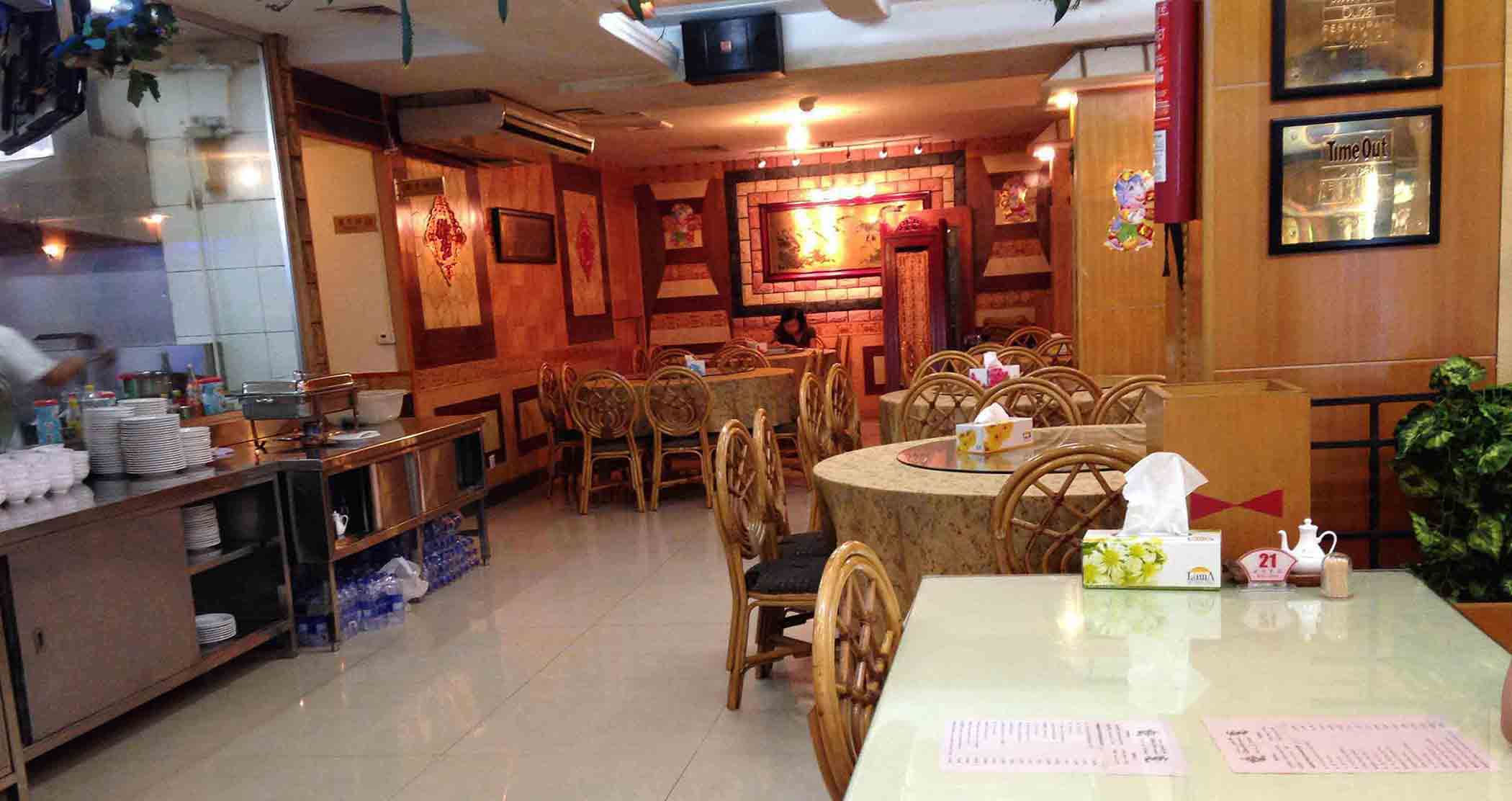 A favorite of Dubai's Chinese community, China Sea promises you authentic Chinese food with an ambience that gives you a feel of being in China itself. The beautiful red and golden curtains, the seating arrangements and the overall quirky décor help you enjoy the food even better. The place offers exquisite sea cucumbers that are worth every penny spent. China Sea is not exorbitantly costly and the portions served are large. All in all, it's a great place for a good Chinese.
Location: Near Clock Tower, Al Maktoum Street, Al Rigga, Dubai
Opening hours: 10:30 AM to 1:30 AM
Approx cost for 2: Dhs 170
Japanese restaurants in Dubai
1.Zuma
A beautiful ambience clubbed with sumptuous food, what more does anyone want? Also, the food is served in a very neat manner that takes the worry off your mind of making a mess while eating meat. The waiters are mannered and the ambience is awe-inspiring. Need a tip for what to order? Don't forget the Alaskan crab along with salmon and tuna tartare. And yes, for the dessert, try the amazing- green chili pineapple with coconut.
Location: Podium Level, Gate Village 6, Sheikh Zayed Road, DIFC, Dubai
Opening Hours: 12:30 PM to 3:30 PM, 7 PM to 12:45 AM
Approx cost for 2: Dhs 800 (with alcohol)
2.Hashi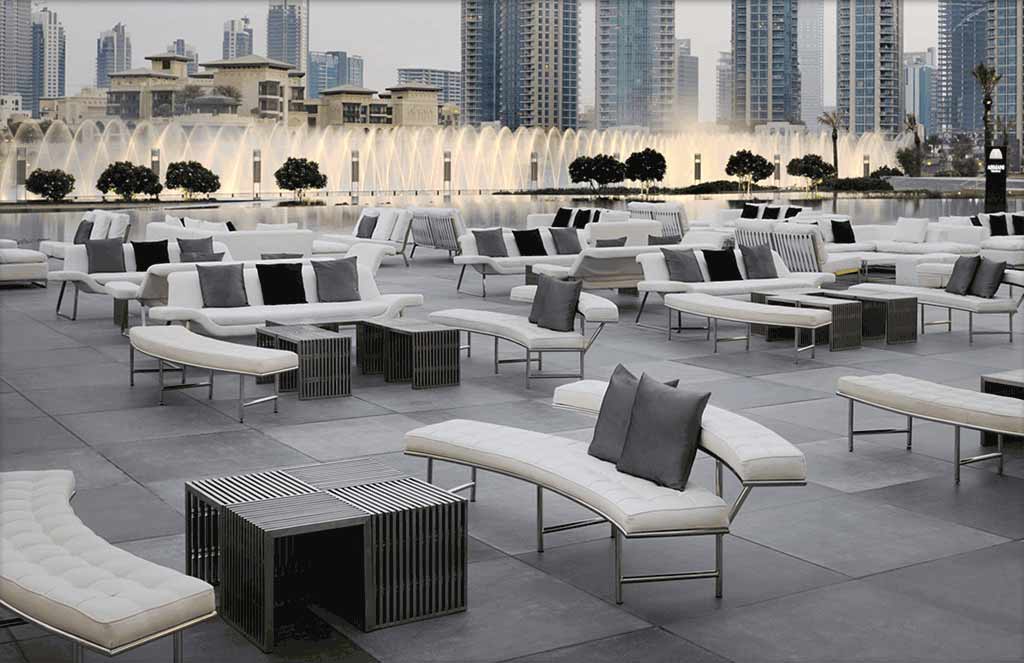 No one can really beat the location and the view of Armani Hashi. Located in the tallest building in the world with an unmatched view all around, Hashi promises you a perfect dinner experience with sumptuous dishes and exceptional views. Making a reservation beforehand goes without saying. If the weather permits, try getting a seat outside, it will add up to the overall experience. The salmon fillet with truffles is superb there.
Location: Armani Hotel Dubai, Concourse Level, Downtown Dubai, Dubai
Opening Hours: 7 PM to 11 PM
Approx cost for 2: Dhs 450
---
---
3.Miyako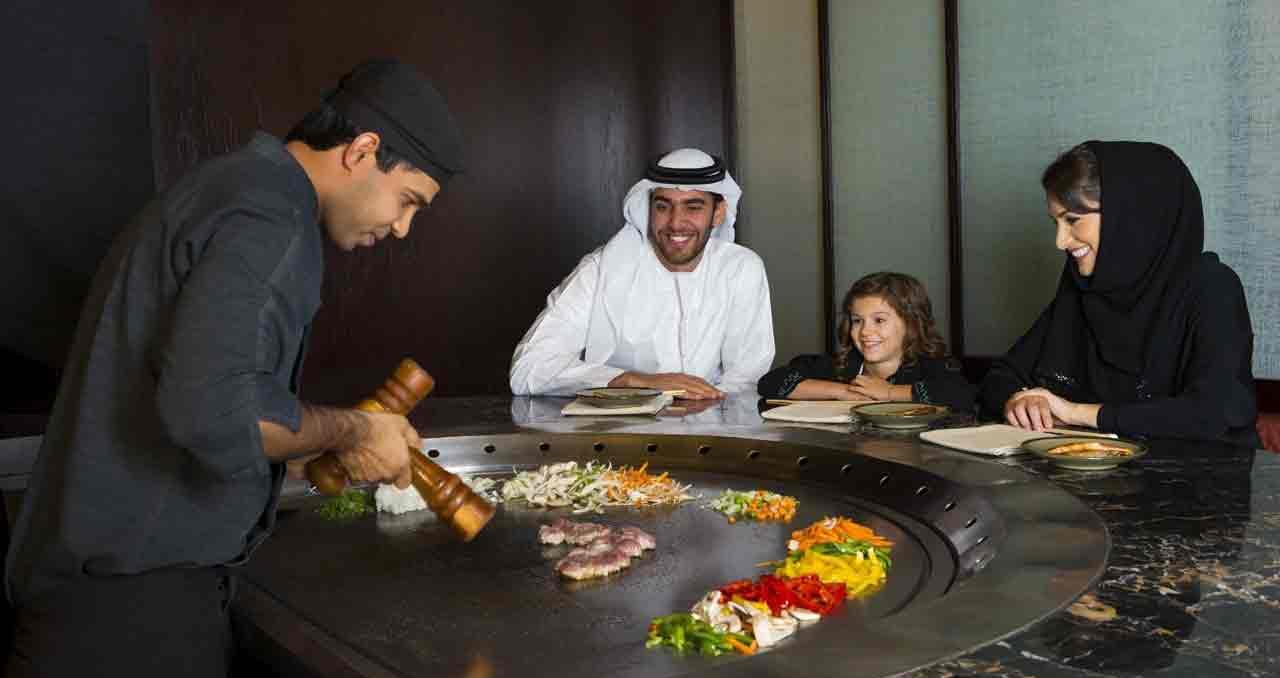 A restaurant that strictly serves only Japanese, employs only Japanese staff to ensure an authentic Japanese experience for its customers, Miyako is going strong with a delicious menu and great service. The décor is simple yet classy and the space is a bit small but the décor makes it look expansive. The restaurant basically is for those who want to relish only Japanese cuisine without any adulteration of Asian fusion. Take a private Tepenyaki table for a complete experience. Kaisen Kaminabe is a must try there.
Location: Hyatt Regency Dubai, Lobby Level, Naif, Dubai
Opening hours: 12:30 PM to 3 PM, 7 PM to 12 Midnight
Approx cost for 2: Dhs350
Italian restaurants in Dubai
1.Per Te

Take a break from the busy traffic and enjoy the cozy ambiance of Per Te with visibly and taste wise great food. Though a bit hidden from the eyes of the people, the restaurant is expansive and boasts of a very nice décor. The problem of being a bit away from the main street stays only till you don't taste the food, once you taste the delicious food of Per Te, you instantly know you'll come back again. Try the freshly baked focaccia there.
Location: Villa 54, Street 12 C, Behind Jumeirah Plaza, Jumeirah 1, Dubai
Opening hours: 12 Noon to 11:30 PM
Approx cost for 2: Dhs 150
2.Bice

A place to eat authentic Italian in a quiet, elegant ambiance that allows you to savor the food in peace, Bice pleases your eyes with spacious tables, wooden flooring and eye catching décor. The ambiance caters to both the romantics and the vibrant groups. The menu is extensive and thus will take you a while to order. Take the help of the waiters who are knowledgeable and advices you the best of the menu. Watercress and crab steak salad is the highlight along with the main course and dessert options that are served in large portions to ensure not a corner of your tummy is left unfilled.
Location: Hilton Dubai Jumeirah Resort, Lobby Level, The Walk, Jumeirah Beach Residence (JBR), Dubai
Opening hours: 12:30 PM to 11:30 PM
Approx cost for 2: Dhs 400
3.Frankie's Italian Bar and Grill
Delivering 10 on 10 on every front, right from ambiance to service, main course to deserts; Frankie's Italian Bar and Grill is a delight to be at and worth every penny you spend. The décor is rich and classy and the service is quick, alert and sophisticated. When it comes to food, right from the starters to the sweet end, the journey is happy and tasteful. While at Frankie's don't forget to try the creamy spaghetti lobster and the delicious chocolate soufflé.
Location: Oasis Beach Tower, Next to Al Fattan Centre, The Walk, Jumeirah Beach Residence (JBR), Dubai
Opening hours: 12:30 PM to 4 PM, 6 PM to 1:30 AM
Approx cost for 2: Dhs 450
---
---
The opulence and grandeur of Dubai restaurants speak of the paying capacity of the people there. But it's not just the opulence, Dubai is one place where you can find the best and the most authentic flavors of the world. On one hand when the best of cuisine is at the service of the rich and famous, the streets of Dubai are also filled with eateries that define the phrase "value for money". These eateries may not be as plush as some high- profile restaurants, but the satisfaction of delectable food can be seen on the faces of the customers. The food of Dubai caters to all, the classes and the masses.