If you are craving your next adventure that oozes opulence, royalty, and uniqueness, then the latest unconventional additions to the unique experience in Dubai will enlighten all moods. Whether it is about spending a night in the desert or spending a day out in the luxurious pools, or exploring the amazing skyline, Dubai features plenty of exotic indulgences that will make up for some exciting time for all travellers. So, let's bring some amazing experiences that you can look to indulge in during your Dubai holiday.
Unique Experiences In Dubai
Venturing into the fine dunes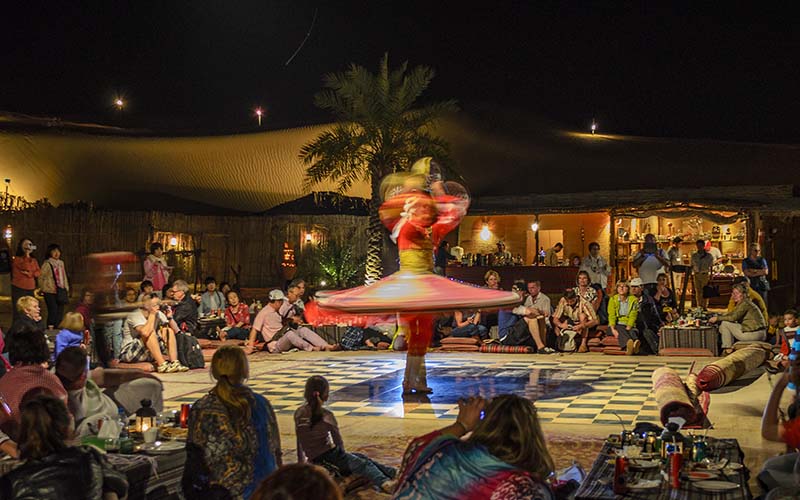 Dubai is extreme in some quarters, as you get to witness the city, water, ice, and desert all in one destination throughout the year. If you wish to
explore the traditional Bedouin life in Dubai
beyond Dubai's glitzy and glamorous nature predominantly seen today, head straight to the desert dunes. Dubai's massive, sprawling desert offers a one-of-a-kind experience with the
Dubai Desert Safari
. Uncover the hidden facets of the Bedouin culture and wildlife as you venture into the heart of the vast Arabian Desert. A magnificent view, amazing experiences, and delightful barbecue treats await you at the desert camp as you look to unwind from the hassles and bustles of busy city life.
Flyboarding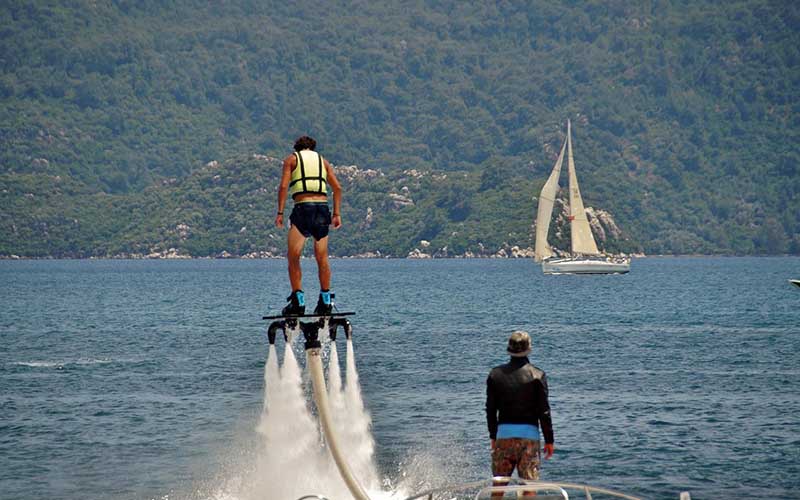 This high-octane adrenaline-pumping activity needs the perfect hand-eye coordination. Try the combo of extreme water sports and flyboarding over the Dubai shores for all water babies. Flying high above the Dubai waters on a board powered by a watercraft by a long hose is something that will make you skip a beat at times.
Witness the Camel racing circuit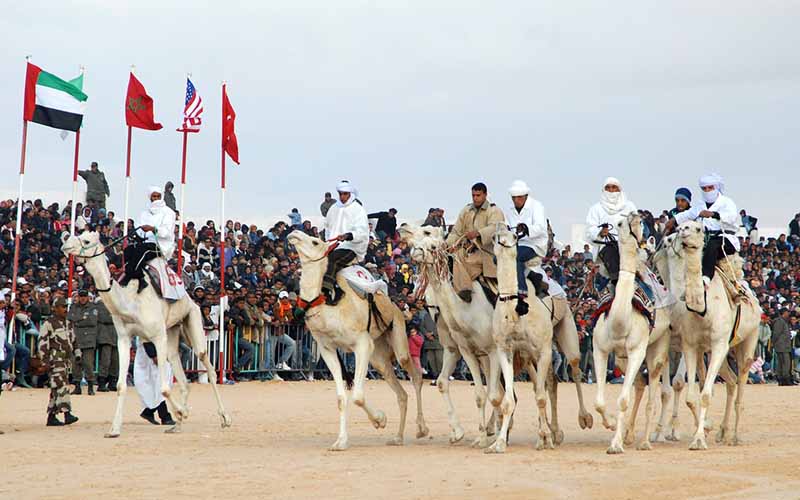 Camels have played a significant role in Dubai's cultural heritage, and witnessing these gentle giants compete with each other in a race would be unheard of. The Camel polo in Dubai is a wonderful way for an exciting time in Dubai land. Get to ride one of the camels if you are lucky. These gentle desert giants offer a wonderful experience in exploring the desert landscape.
Pamper yourself in one of the Dubai spas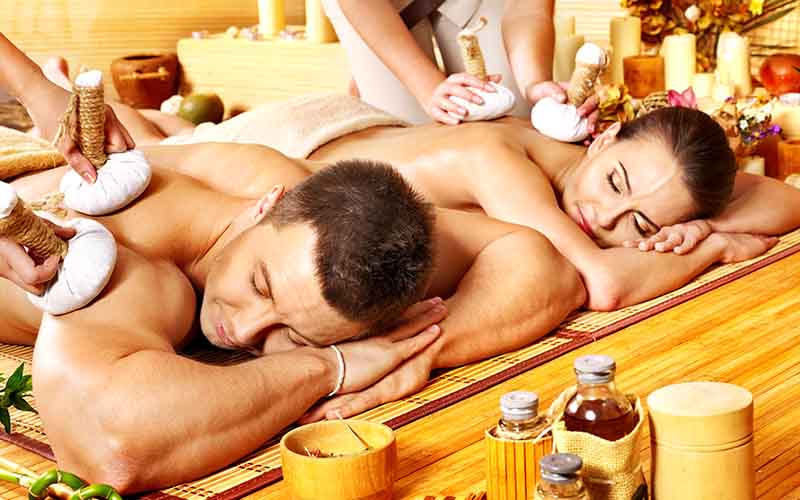 If you want to relax and rejuvenate your senses after a tiring day of exploring the fascinating Dubai landmarks, then the spas in Dubai will be the perfect recipe for you. Indulge in various spas like lava shell massage and other facial treatments using a 24k gold leaf. Your chance to pamper yourself to the core, so don't worry about what you are shelling out. You are worth it.
Indulge in some extreme Desert adventure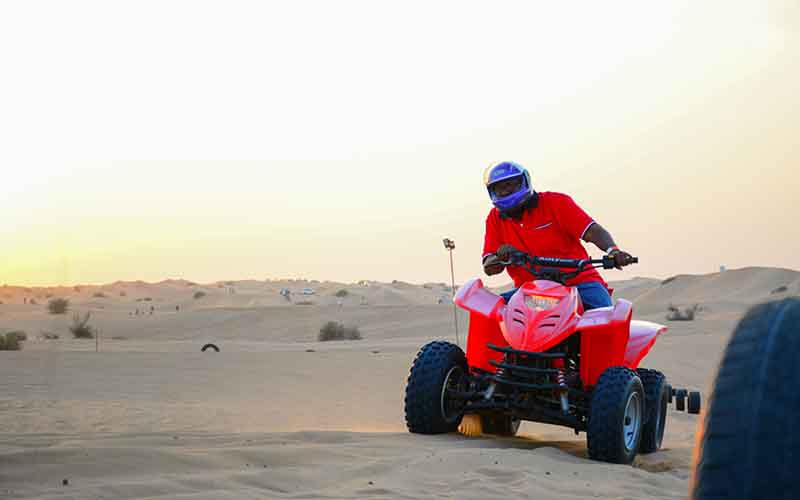 The Desert landscape brings in welcoming opportunities for some extreme action. Dubai is always known to offer experiences off the shelf like dune bashing, camel riding, quad biking, sandboarding, and sand skiing. So, don't be surprised by the extreme desert sports on display. You can indulge in these adrenaline-pumping exercises or club them with the Dubai Desert Safari tour for the ultimate experience.
Enter the frosty ice world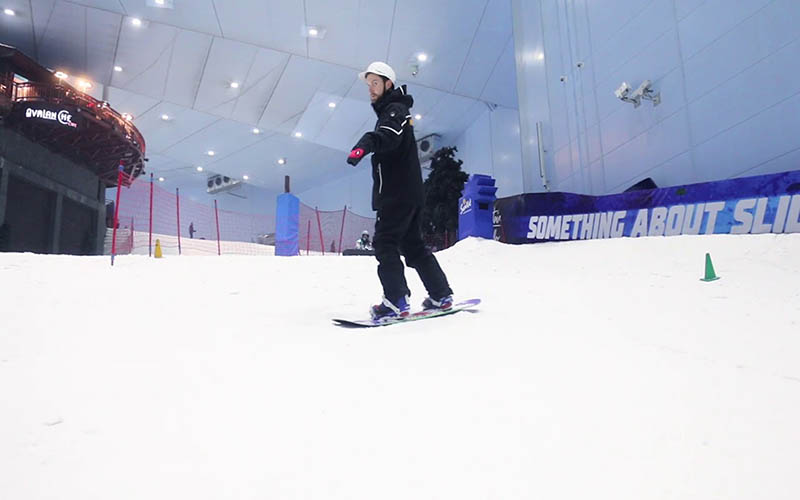 The scorching heat of Dubai hovers around 105oF, which is quite a handful to handle for global travellers who are not used to these kinds of temperatures. For all these people, you can enjoy an ice world where the average temperature maintained in an indoor facility is -42oF. Warm clothes are offered if you wish to explore this amazing destination. You can also enjoy some hot soup, sandwiches, a wide variety of desserts, and delightful mocktails to break in between.
Wave off gravity for some time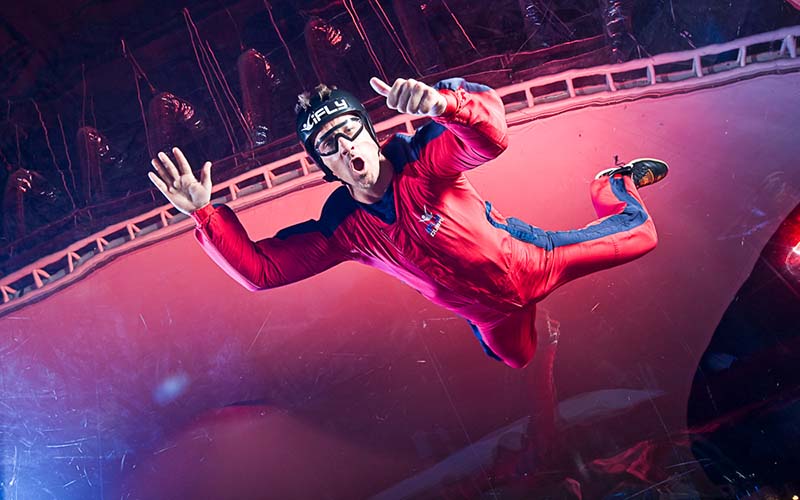 This Dubai destination offers you a great opportunity to defy gravity from all quarters. iFly Dubai features the first double vertical wind tunnel worldwide where you can indulge in an indoor skydiving activity. Of course, you will love this sensation. But, you got to experience this in real life to understand the magic behind this. If you want to challenge yourself a bit more, you can also try the outdoor skydiving experience.
Savour some gold ice-cream
Well, you would know that Gold is quite common in its offerings. But expecting Gold in your ice cream at Scoop Café is an experience to remember. Although priced at US$ 800 per scope, this is easily the most expensive ice cream you would have indulged in your lifetime. The Gold ice cream is a sundae prepared from a fusion of vanilla bean ice cream, rare black truffles, fine saffron, 23-carat gold flakes, and powdered Gold. This culinary treat will surely please your tantalizing taste buds.
Skiing in Dubai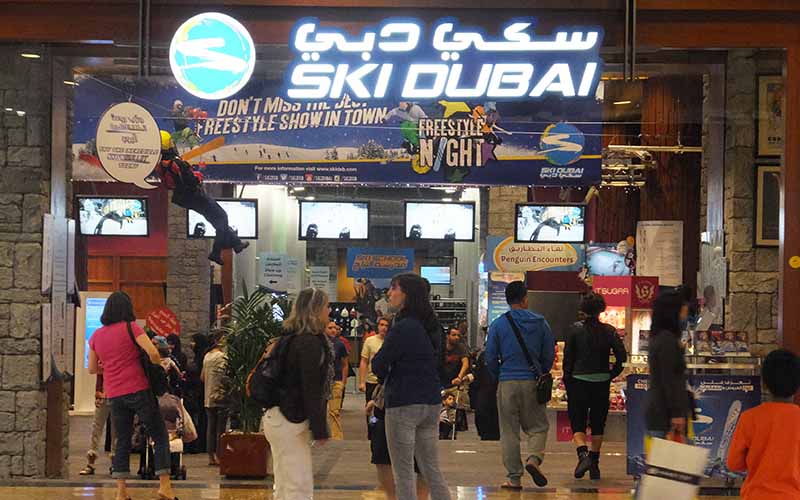 Welcome to the Skiing world in Dubai; Ski Dubai, housed in the Mall of the Emirates, has a 22,500 sqm indoor ski area that helps you hone your skiing skills through some mentoring sessions or indulge in your skiing moves. Indoor skiing is unique in nature, and we normally associate skiing under a blue sky and neighbouring massive mountains. So, you may not get the above two, but you are sure to indulge in one of the most unique experiences you can indulge in your lifetime. But, that's not all; you can even interact with the friendly residing penguins for a change.
Drive a supercar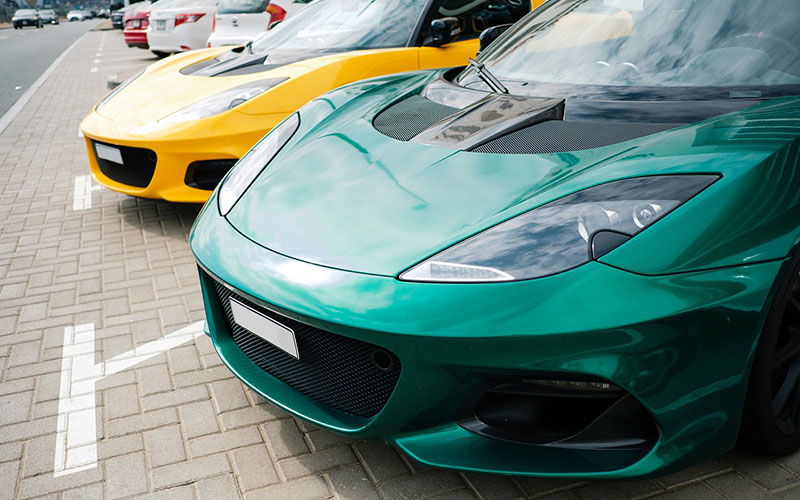 The need for speed is something that excites every traveller. Fulfil all your dreams and ambitions as you enter the F1 arena at the Dream Racing circuit in Dubai. The supercar you will be driving is much faster than you anticipated and is very expensive. Limit this activity to adults within your family. It is not for the kids or senior citizens to try out or experiment.
Time to get wet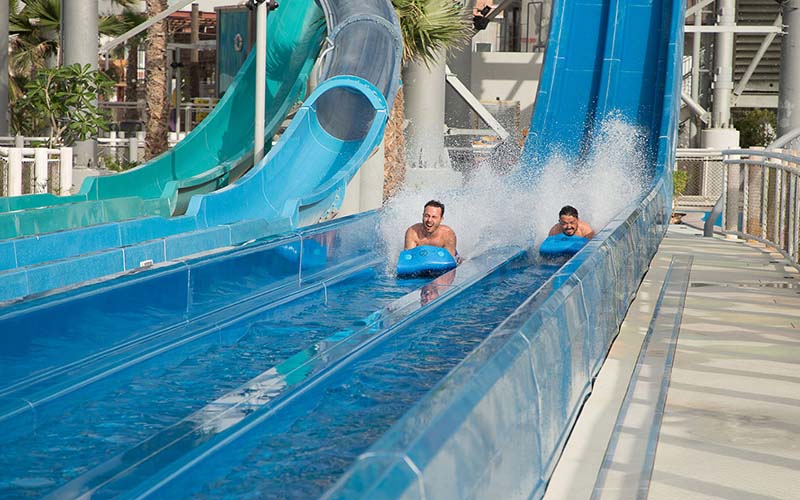 There are plenty of opportunities for kayaking, snorkelling, and boogie boarding at the various Dubai beaches. Cool off your heels in the extreme sun and keep your skin hydrated. The three massive waterparks in Dubai allow you to indulge in amazing water slides and rides for some extreme water fun. You can also relax and cool off at the luxurious infinity pools in Dubai. Dubai has plenty of relaxing opportunities to soak in the water and have fun. Your glares and sunscreen are an absolute must.
Enter the world of beautiful flowers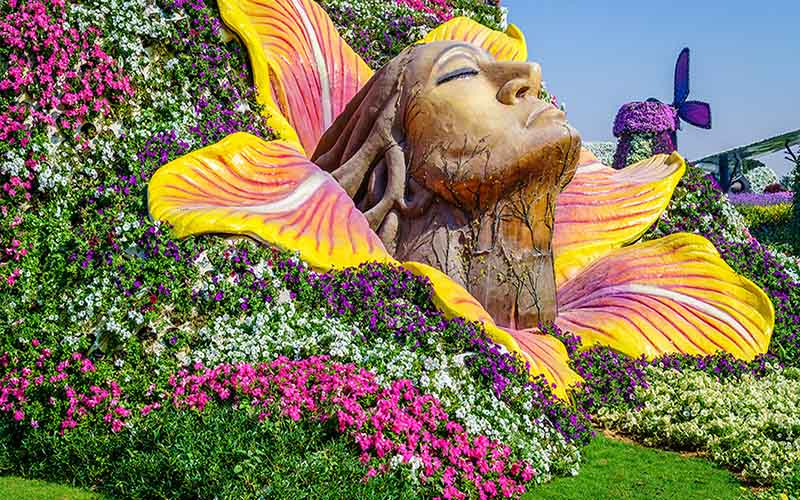 Dubai is home to a gorgeous flower garden. Flowers are a great recipe to enlighten your mood, and the fresh fragrance of these booming flowers will help you refresh yourself after a tiring day. The Dubai Miracle Garden holds the record for being the largest natural flower garden globally – one site you must visit if you are in Dubai. It is one of the best picnic spots in Dubai for families. If the Dubai Desert Safari is a wonderful way to explore the sand world, this destination is amazing to explore the flower world.