Nestled along the Persian Gulf's northern coast, the UAE's third largest emirate – Sharjah – offers culture seekers a peek into the country's rich heritage. Its unique location, along with an intriguing mix of modern and traditional attractions including the finest blending of Islamic architecture, makes it ideal for a memorable weekend getaway or a pleasurable day trip from Dubai, which is less than 30 kilometers away. Find here the list of not to miss things to do in Sharjah.
1. Take a stroll down the Sharjah Heritage Area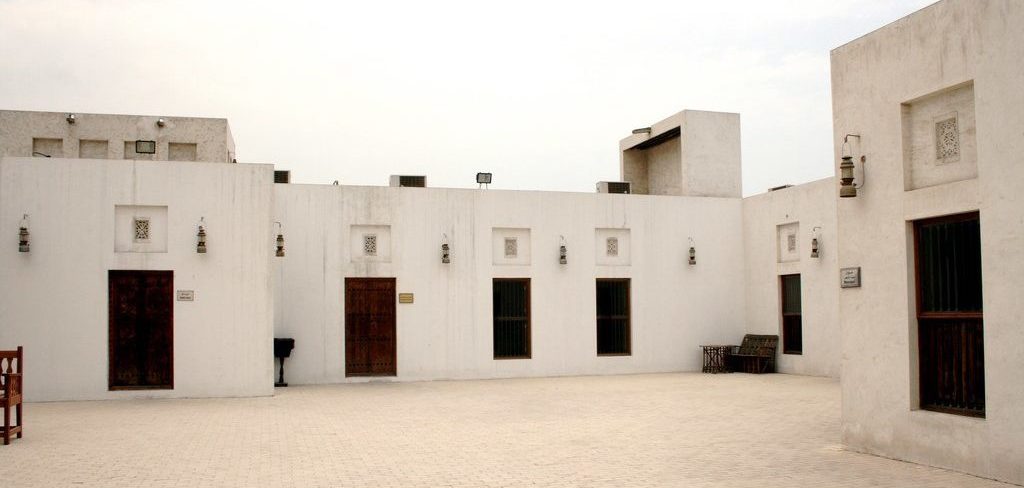 Home to many attractions that are worthy of being accepted as historic or heritage sites, Sharjah Heritage Area comprising the neighborhoods of Al Sheyoukh and Al Mareija offers a glance at what life was like for the region's early dwellers. See beautifully renovated Bedouin homes like Al Midfa house with a huge wind tower as its focal point, besides visiting many museums that come under the Sharjah Heritage Museum.
2. Pick up some unique souvenirs at Blue Souk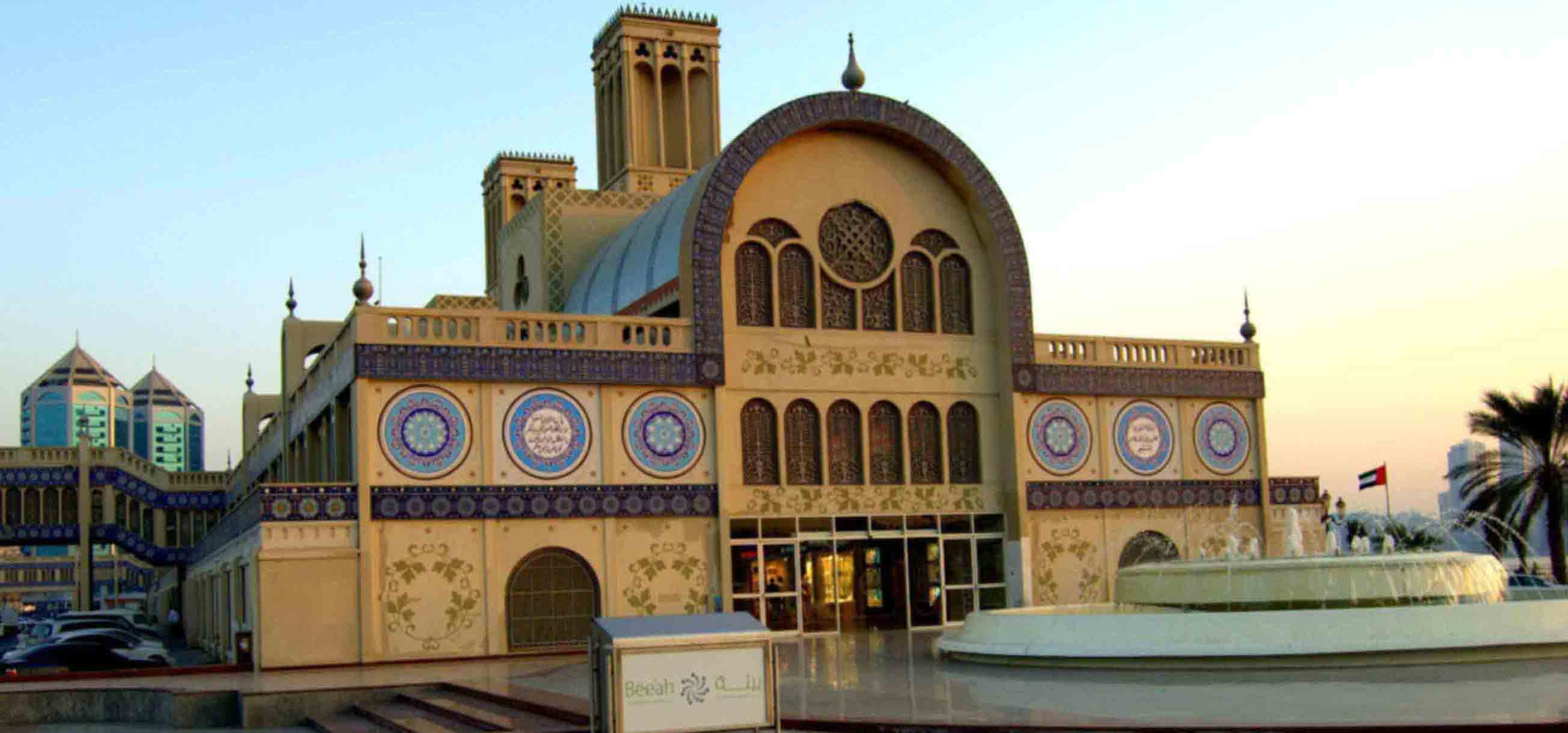 Visiting Blue Souk is something that's worth a few hours of your precious time, even if you're not a keen shopper. You'll find here unique souvenirs and gift items, carpets, gold ornaments, and bric-a-bracs, with over 600 shopping outlets. Not only will you get an opportunity to shop in a great atmosphere reminiscent of a true Arabian souk, you'll also be amazed by its beautiful exteriors and interiors adorned with blue tiling. Merchandises seen here are relatively wallet-friendly and there is always room to test your bargaining skills in the Sharjah's largest souk.
3. Enjoy the remarkable sights of Al Qasba
Sharjah's most vibrant area, Al Qasba – coalescing historical, cultural and urban components in the most incredible manner – elicits vivid images thus offering a myriad of fun, entertainment and sightseeing options to its visitors. One of its key attractions, aside from the award-winning Masrah Al Qasba, Musical Fountain, and the imposing Eye of the Emirates, is a manmade canal stretching for more than one kilometer. Take a traditional boat tour or ride water karts to absorb in the magnificence of the place. Several pedestrian bridges, alongside many open cafes, restaurants, and stalls scattered all over the area, amplify its unique charm.
4. Ride Eye of the Emirates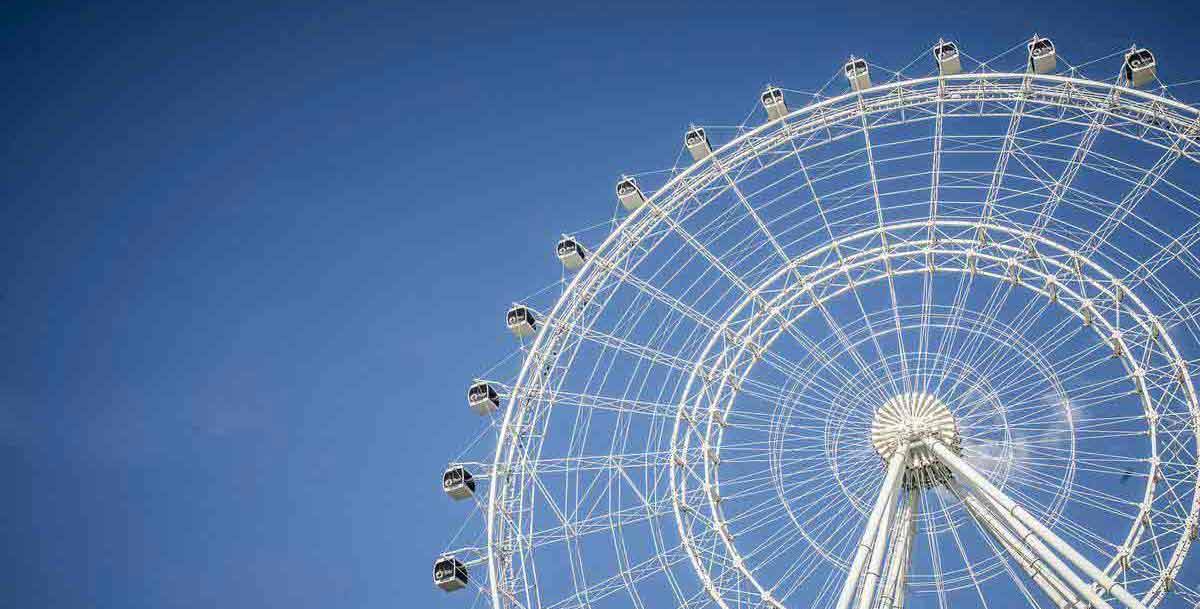 Standing at a height of 60 meters and dominating the Al Qasba region, the sparkly structure of Eye of Emirates itself is terrifically imposing. Offering the enchanting views of Sharjah's attractions, a thrilling ride in this massive observatory wheel with 42 gondolas is absolutely worth a spin.
5. Slink Around the Sights of Khalid Lagoon
Stop by the mind blowing Khalid Lagoon for an experience that you'll never forget. Jetting out water at a height of 100 meters, the Sharjah Fountain is set right in the middle of the lagoon. It is the third largest of its kind in the world. If this alone is not enough to trigger an enticement to visit here, perhaps the blend of extraordinary attractions around the lagoon will be, from the striking Al Noor Mosque which is open to non-Muslims and Al Buhaira Corniche to the Al Jazeera Park with fun attractions to suit kids of every age.
6. Visit Sharjah Museum of Islamic Civilization
Placed in Al Majarrah that was formerly the site of a traditional souk, the museum is a place to delve deep into the fascinating Islamic art and culture. With seven distinct galleries housing a rare repertoire of art objects including Islamic coins, astrolabe, Lynx censer, and Neo-Mamluk, this museum serves as an excellent resource for enthusiasts interested in exploring Islamic civilization.
7. Go wild at Arabia's Wildlife Centre
Arabia's Wildlife Centre offers a chance to see a variety of mammals, reptiles, and birds in more natural and relaxed setting. It is a segment of the expansive Sharjah Desert Park whose attractions also cover the Natural History Museum and Botanical Garden. Along with a fantastic aviary sheltering some of the finest birds, you'll come across several animal species which are at the verge of extinction, such as Arabian leopard, Red Fox, Indian crusted porcupine, venomous viper, and small spotted genet. A petting farm that lets kids to feed camels, goats etc. is also attached.
---
---
8. Admire the exhibits at Sharjah Archeology Museum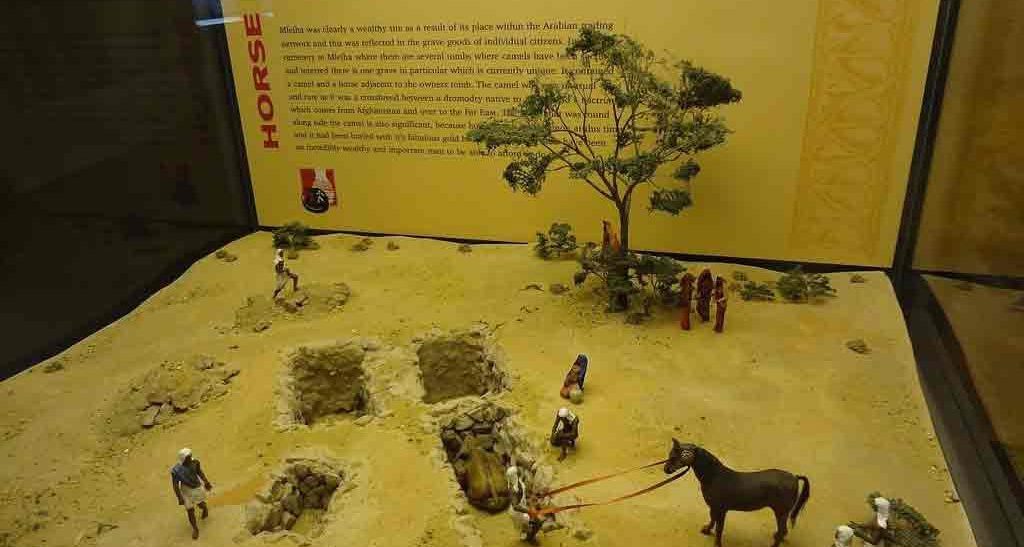 Sharjah Archeology Museum is one of the emirate's most important museums, and touring this place is something you just can't avoid if you're passionate about knowing the lives of ancient people. At the museum, you could expect to see a trove of antiquities collected even from Stone Age. Weapons, tools, jewelry, coins, pottery, and many items originally used by the early inhabitants form part of the varied interesting exhibits that provide a view of Emirati history and culture. Noteworthy for both quality and quantity of displays, the museum also features a range of hands-on games to engage and entertain kids.
9. Hangout at Al Majaz Waterfront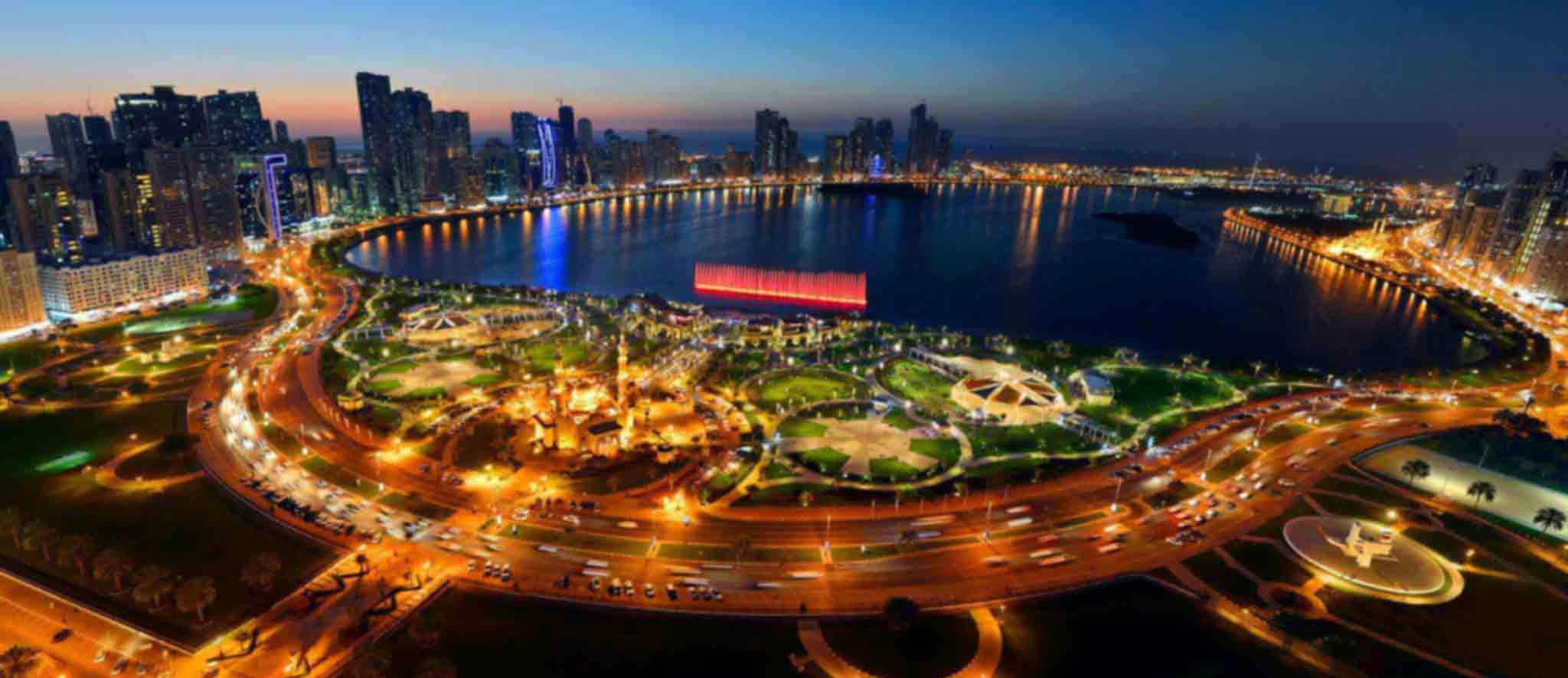 Discover the pulsating lagoon setting of Al Majaz, where an assortment of restaurants, cafes, shops, and entertainment choices line its waterfront. Go for a leisurely stroll, head out for a unique adventure or choose your pick from the many exceptional dining venues placed against the stunning city attractions and views. With some great walkways and picturesque fountains, the area also makes an ideal spot to enjoy activities including cycling, jogging, and sightseeing.