The United Arab Emirates has grown into a full-fledged tourist destination for both business and leisure travelers. It has everything in its favour, be it a strong economy, rich culture, and geographical features, to stand above the shoulder of any western developed countries. With world-class tourism infrastructure, it is also easy for traveling.
Let us now check the top 10 places to visit in UAE:
1. Burj Khalifa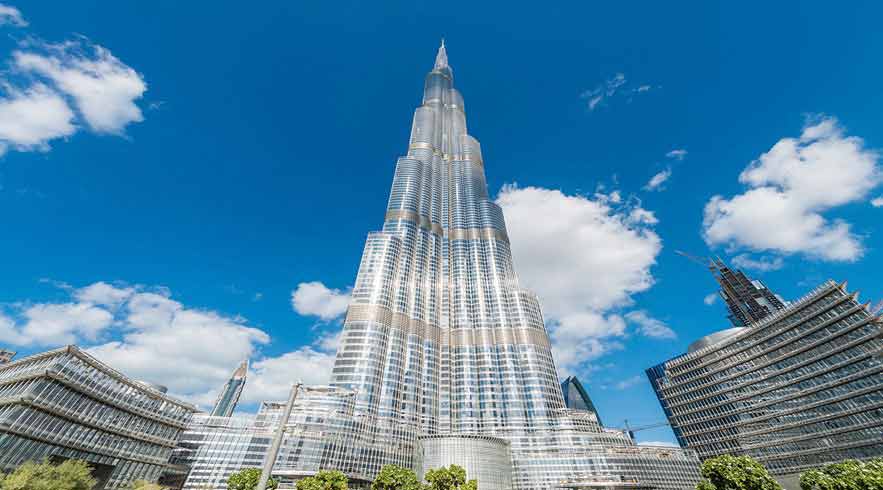 Burj Khalifa is an astounding structure that testifies Dubai's prowess in the field of technology and economy. There is no doubt that it is one of the best places to visit in the UAE. It is not only the tallest building but also the tallest freestanding structure and an observation deck in the world. It has the fastest elevator that covers a hundred floors in a few seconds. Ride it to reach the observation deck on the 124th floor and witness amazing views of the city that will get imprinted in your mind forever.
2. Sheikh Zayed Grand Mosque
Conceived by the first president of the UAE, this grand mosque can accommodate over 41,000 worshippers at once. Built with 80 marble domes and 1000 pillars, the Mosque is a masterpiece in modern Islamic architecture and design. The breathtaking interior looks magical. It has chandeliers that weigh 12 tons. There is a 1 hr. guided tour for tourists to know the history of this mosque. To understand Islamic culture better,  the Sheikh Zayed Gran Mosque must be included on your UAE holiday list.
3. Hajar Mountains
This mountain range in Oman stretches along the northern coast of Oman and southwest of Muscat. There is a wealth of attractions for trekkers and adventure lovers here. Hajar Mountains offer a glimpse of spectacular scenery with just 2WD. Some of the interesting places here are Al-Khutm, Al Ayn, Wadi Tanuf, Al Hoota Cave, and a few others.
4. Al- Badiyah Mosque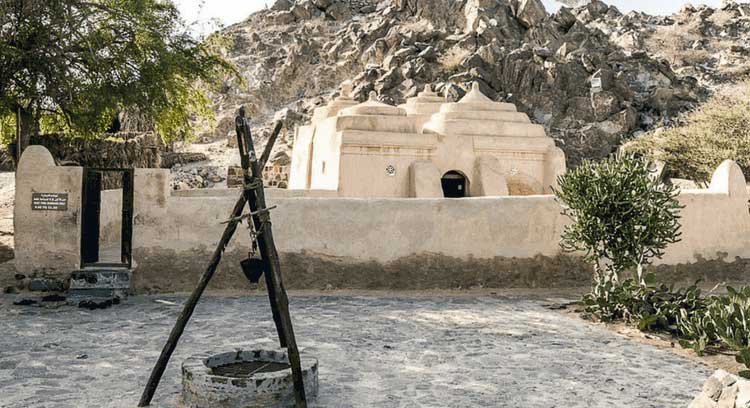 This is the oldest mosque in UAE located in village Dibba, Fujairah. It is also known as Ottoman Mosque. There is no record as when it was built. There has been a lot of mystery behind this mosque building date. It has no minaret and windows. With just 50 sq. metres of area, there is a prayer hall named Mihrab which has a number of small decorative windows for air and light.
5. Sharjah Museum of Islamic Civilization
Opened in 2008, this beautiful carved museum covers Islamic culture, and has more than 5,000 artifacts of Islam. Located on the Corniche Street, Sharjah, it has a large size dome that can be viewed from a long distance. The museum was opened with the mission to represent Islamic culture to national and international visitors. Inside, the museum consists of prayer rooms, cafeteria, souvenir shop, rest rooms and elevator. It has 7 spacious galleries- The Abu Bakr Gallery of Islamic Faith, The Ibn Al-Haytham Gallery of Science and Technology, Islamic Art Gallery 2, Islamic Art Galleries 3-4, Islamic Coins Display and The Al Majarrah Temporary Exhibition Gallery.
6. Dubai Creek in Dhow Cruise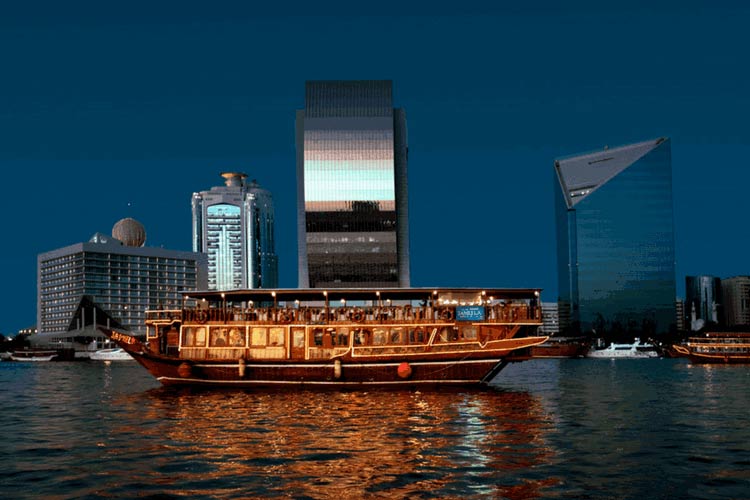 One of the best tourist attractions in Dubai, Dubai Creek gives the amazing view of the old and new Dubai through the water. Exploring Dubai through the water by stepping on a dhow cruise is a great experience. The dhow cruise offers options to book it for personal celebrations to enjoy the best time with loved ones. The cruise takes you through Dubai Creek, Jumeirah Beach, The Palm Island, Sheikh Saeed's house, Heritage Villa and many more.
7. The Dubai Mall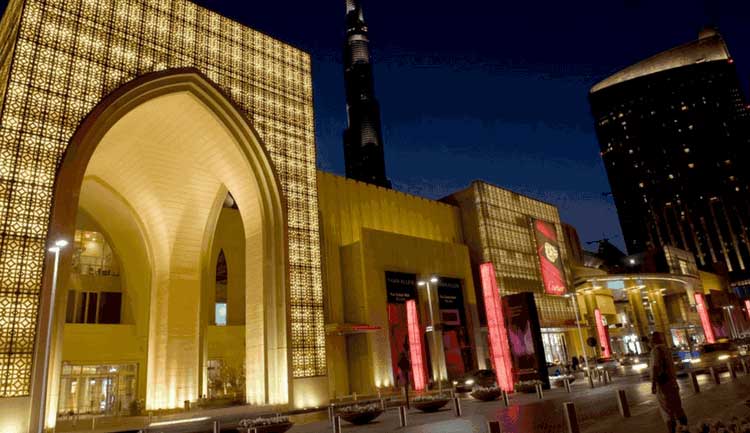 Opened in 2008, there are more than 1000 retailers inside doing business. It also has 250 rooms luxury hotel along with 22 cinema screens. The Dubai Aquarium & Underwater Zoo, Dubai Ice Rink, KidZania and many more attractions are build within its premises. You willneed an entire day to explore this one of the largest malls.
8. Desert Safari
Both Dubai and Abu Dhabi offer some amazing desert safari activities for thrill seekers. From the sand dunes to camel ride and desert entertainment, there are a lot of activities offered by the Desert Safari tour operators.  Choose from Morning Desert Safari, Evening Desert Safari, Dinner Only and Overnight Desert Safari. If you're visiting for the first time, then this should be included in your UAE holiday itinerary.
9. UAE Beaches
The UAE is blessed with majestic beaches spread over miles. White sand coastline complimented with blue water and nearby landmarks really create an appealing look. These exotic beaches of Dubai, Abu Dhabi, Ras Al Khaimah, Sharjah, and other emirates offer tourists water adventure sports like jet skiing, banana boat ride, yacht ride, diving, and many more that are worth exploring. Some of the worth exploring beaches are Saadiyat Island, Dibba, Lulu (Man Made Island), and a few others.
10. Sharjah Art Museum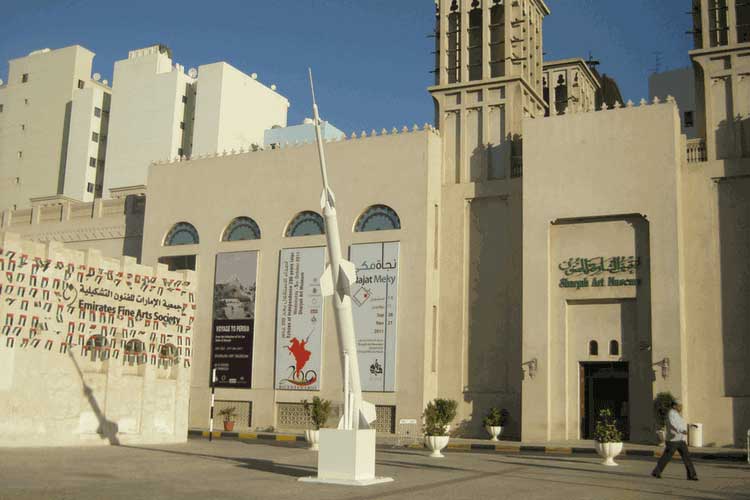 The museum holds a collection of Arabic works and pieces of European artists who specialized in painting the Arab world. Moreover, there are collections of modern and contemporary art by artists from the Middle East. The art museum also holds temporary exhibitions.
UAE is blessed with many landmarks, offering tourist attractions and things to do in Sharjah, Dubai, Abu Dhabi, and other emirate cities. Using the right UAE holiday tour operator will certainly help in getting the right deals under discounts.