The Sharjah desert park is a wonderful place for families, young adults, wildlife enthusiasts, and tourists to gain knowledge and entertainment about the rare flora, fauna, and specialized desert species in the UAE. There are four sections or divisions inside the Sharjah desert park, namely Arabia's Wildlife center, which provides an up-close encounter with several rare animals like the Arabian leopard and the oryx. The Botanical Garden and the Natural History Museum, where you get much deeper insights about the flora and fauna in the region, and finally, the Children's farm that provides several activities to keep your little one engaged. The Sharjah desert park is a wonderful edutainment venture for families and kids on your UAE holiday. Suppose you have this fabulous destination on your mind during your UAE holiday. In that case, we bring you more clarity and insights about the Sharjah, Sharjah desert park ticket prices, desert park Sharjah timings, and things to do in Sharjah.
About the Desert Park Sharjah
Placed in the Seih Al-Masmout Reserve, incepted in 1995 for conserving local and exotic flora and fauna is located just 28 km away from the city center. Over the years, it has transformed into an education and entertainment hub welcoming close to 0.3 million visitors each year. This weekend retreat features a gorgeous botanical garden and breeding and petting farm for rare desert animal species, mostly rescued from their endangered habitats. Unfortunately, this zone is not open to the public due to its extensive nature.
Things to Do in Sharjah Desert Park
Arabia's Wildlife Center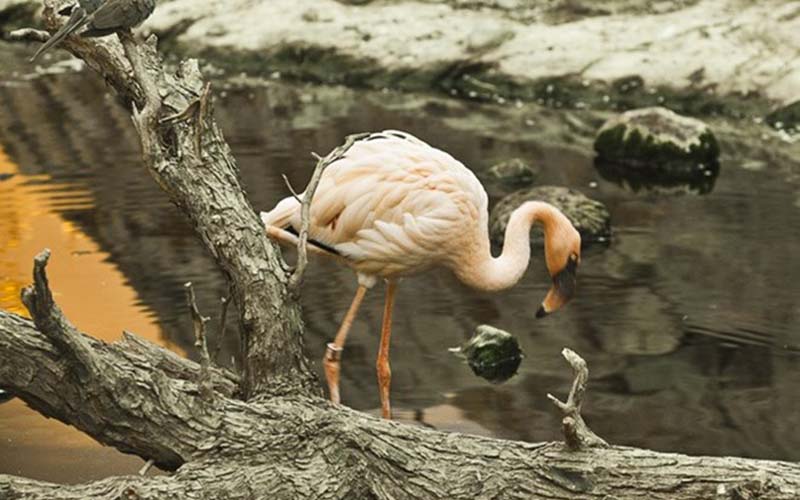 Featuring among the top attractions within the Sharjah desert park but is also the best in the region. In 199, Sheikh Dr. Sultan bin Mohammed Al Qasimi Inaugurated this destination, which was the first of its kind to establish and protect natural reserves in the UAE region. It focused on continuously educating its visitors about the diverse nature of living species surviving in the Arabian Peninsula. Various educational exhibits, audio recordings, and interactive displays cater to the taste of all age group visitors, making it among the best things to do in Dubai with kids. There are five sections within Arabia's Wildlife center:
Aviary – There are displays and exhibits representing the avifauna from various Arabian deserts, mountains, and valleys. Several birds, like Houbara bustards, partridges, and weavers, are housed here. The path of this aviary also leads to a bat cave that houses the Egyptian fruit bat and the Omani blind cavefish.
Cafeteria and viewpoints – This expansive viewing area also acts as a cafeteria. There is a large antelope exhibit near the cafe where visitors can enjoy a light meal while enjoying the panoramic views of the exhibit. In their natural habitat, you can spot several desert animals like the Arabian Oryx, gazelles, and ostrich.
Large primates and carnivores – five enclosers house carnivorous desert animals like the Arabian leopard, Arabian wolf, striped hyena, and the Hamadryas baboons.
Nocturnal animals – You will find several nocturnal animals like wildcats, mongooses, foxes, and honey badgers housed here.
Reptiles and Insect house – These living species are synonymous with the Arabian desert, including the dangerous Puffer snake, Saw-scaled viper, and the Arabian Cobra.
---
---
Botanical and Natural History Museum
This colorful and vibrant edutainment destination for visitors from all age groups is perfect for people who love botany and explore more about the plant life history dating back millions of years ago.
This magnificent destination features various segments that walk us through Sharjah's rich history. There are well-preserved habitats and graphical illustrations of various climates to indicate how the local and exotic flora and fauna survived in this city in the section named Journey through Sharjah.
The second section, A Journey through Time, displays geological exhibits that map mother earth's timeline. It also features the fossilized thigh bone of a mighty dinosaur, the world's oldest rock, raindrop fossils, the first real meteor gifted from space, and a slab of petrified copper.
The third section, the Living Sea, displays amazing real-life replicas of marine creatures. Incepted on 6th March 2008, this place features among the best things to do in Sharjah. Learn more about plants like algae, herbs, grass, fungi, and trees.
The fourth section here named the Desert Life section, discusses various desert elements and how various living organisms have chosen the desert habitat as their home. Finally, the last section, the Living World, displays exhibits of several living organisms. You can dive deep into the importance of these organisms and how they have impacted human life, their environment, and various aspects of other natural habitats.
A Breeding Center for Endangered and Rare Arabian Wildlife
Incepted in 1998 and known as the BECEAW with the sole purpose of preserving endangered animals in the region. It has transformed into a base for animal research into the habitat and nature of endangered and rare species like the Arabian leopard and Arabian cobra. In addition, there are breeding programs for other wildlife like the cheetah, sand cat, and several others. The BCEAW has strong ties and relationships with local and international field researchers, facilities, government departments, and institutes that help them immensely with their expertise and resources for preserving endangered species.
Children's Farm
This farm at the Sharjah Desert Park operates under the environment and protected areas authority, which opened its entry in May 1997. Explore this wonderful opportunity to interact with domesticated animals and birds. Your kids would love feeding their favorite animals like sheep, cows, Arabian horses, camels, and goats while petting them in the outdoor section. There are exclusive reading materials designed for children in a small library within the indoor section. There are also documentaries and environmental films that may catch the attention of your little ones. People across all age groups can also participate here to raise awareness through activities and workshops to familiarize themselves with the habitat and nature of the local birds and animals.
Islamic Botanical Garden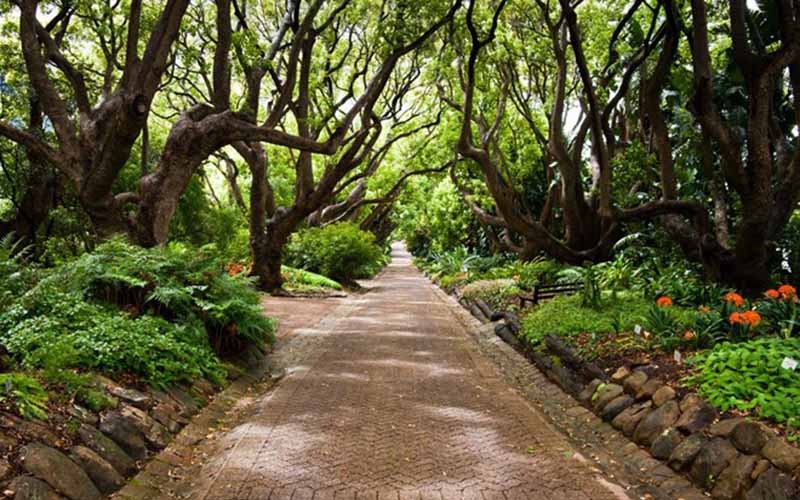 The beautiful Islamic Garden was established in 2014 and is the first of its kind in the entire Arabian Gulf. Nearly 100+ plants, including pomegranates and figs, are keys from the Holy Quran and Sunnah of the Prophet Muhammad. Touchscreen interactive displays and interfaces help visitors gain more insights about the plant habitat and environment. A library also features books and exhibits for all age groups, and a café inside this zone.
Sharjah desert park timing
The Sharjah desert park is open all week and follows the same timing as 9 am to 5:30 pm (UAE Standard Time) except for Fridays when it is open from 2 pm to 5:30 pm, and Saturdays from 11 am to 5:30 pm. Tuesday is observed as a holiday at the Sharjah desert park.
Sharjah desert park ticket price
AED 15 and 5 are charged as the entrance fee for adults and children below 12 years, respectively. Children below 12 years are not charged a Sharjah desert park entrance fee. There are guided tours also available at an additional cost. This entrance fee covers access to all zones except the breeding center. You can purchase tickets online as well to beat the queue.
Special notes:
Photography is prohibited in the area across all zones.
Any environmental violation or irrational activity can lead to a fine and punishment.
The attire should be modest. Wear light and breezy materials if you visit during summer, as it gets hot here.
This is not a pet-friendly destination.
Image Credit: www.visitsharjah.com