Whether you wish to hang out with uber chic and immerse in the buzzy contemporary atmosphere or want to step back in time, Dubai – being a city of contrasts where east meets west and age-old mingles with modern – presents a smorgasbord of delights to appease every preference, from glitzy malls, splendid hotels, and top-notch leisure picks to iconic heritage landmarks and unspoiled desert scenery. Check out our list of suggestions that will give you a scoop on the top experience and things to do in Dubai.
1. Explore rich Emirati Heritage
For art and history buffs, Dubai offers a plethora of attractions in the form of museums, art galleries, and heritage sites, including Al Ahmadiya School and Heritage House and Heritage Diving Village. Visit Dubai Museum within the 18th century Al Fahidi Fort to get an insight of the early lifestyle and trade practices of Emiratis. The Sheikh Mohammed Centre for Cultural Understanding housed within a traditional wind tower building is a great place to know everything that you would like to know about the cultural etiquettes as well as religion of the country. Also, take a stroll along the Bastakiya Quarter, featuring many historic, arty and ancient sights in its labyrinthine lanes.
2. See the marvelous sights from a dhow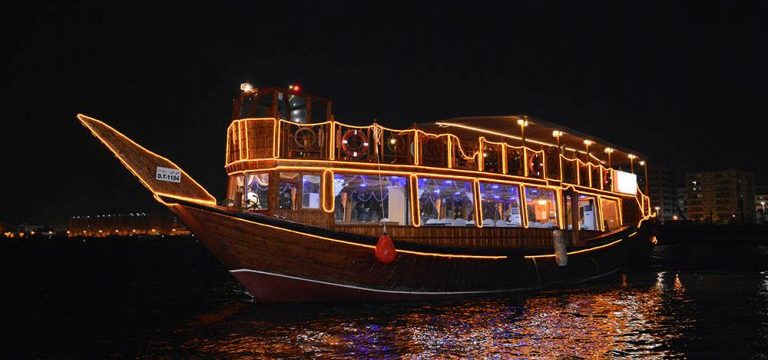 Dhows or traditional Arabian vessels once played an indispensable role in enhancing the trade scenario of the region. Gliding aboard a majestic dhow has now become a favorite pursuit among city-dwellers and tourists who wish to see the stunning sights of Dubai Creek and Dubai Marina in a leisurely pace. Depending on your Dubai Dhow cruise package, you'll get to dine on a sumptuous buffet dinner replete with a variety of culinary delights.
3. Ascend to Burj Khalifa's At the Top for a panoramic view of Dubai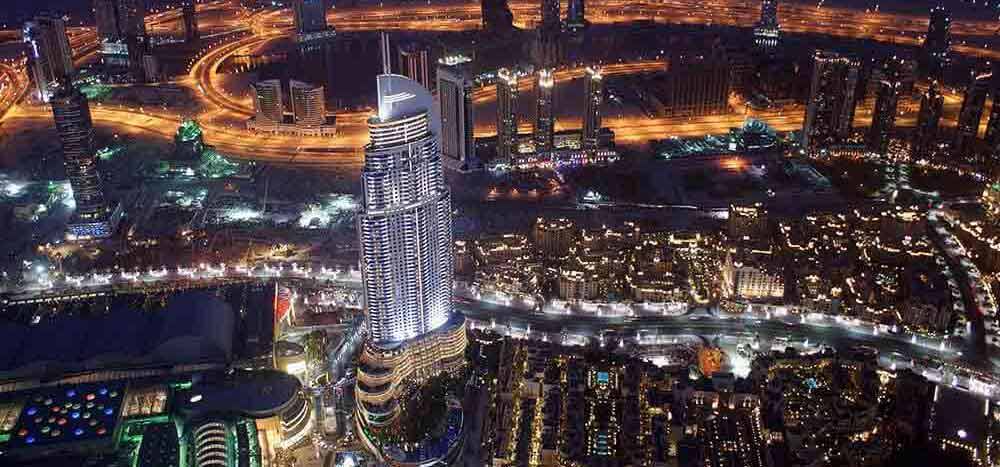 Take a trip to dazzling, 828 meters high Burj Khalifa to get a perfect overview of the city and beyond from its observatory (At the Top) on the 124th floor. Burj Khalifa is the centerpiece of Downtown Dubai that is also renowned for attractions like Dubai Mall, Souk Al Bahar, the Burj Lake, The Address Hotel etc.
4. Pick your favorite jewelry pieces at Gold Souk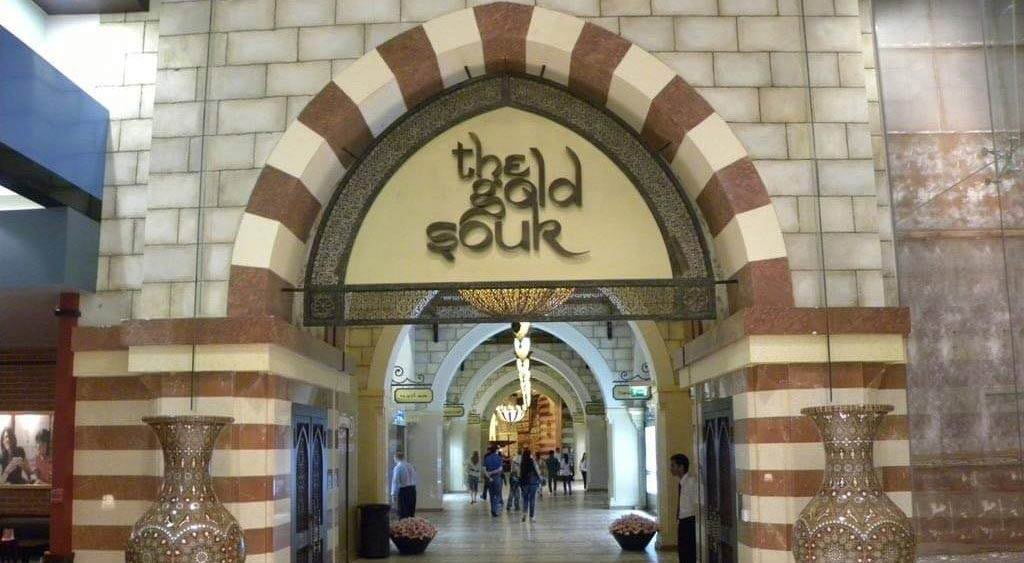 With row upon row of shops showcasing a splendid array of jewelry studded with precious stones, Gold Souk is one of the Middle East's most favored destinations to buy one-off gold items at best prices (given you're good in haggling). You'll find here gold in different colors like pink, white, and yellow. It is a spellbinding sight to see more than 600 shops crammed with unique gold bangles, bracelets, chains, and more. So be sure to visit this traditional market, placed in Deira, if not for shopping, then at least for the incomparable glittering views you get to see here.
5. Shop in style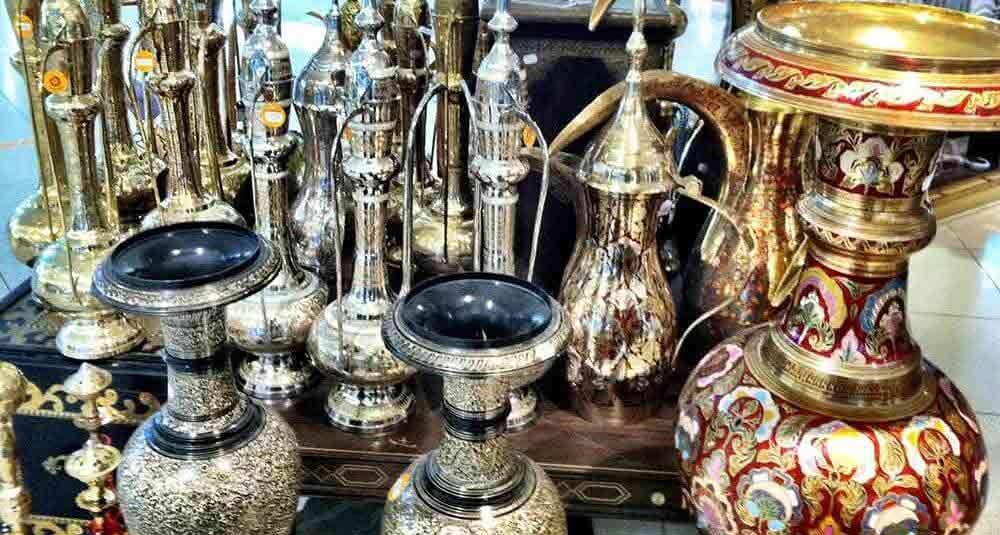 Even visitors with staunch aversion towards shopping may be tempted to purchase when they come across unique and high-end fashionable finds while in Dubai. Thanks to its many extravagant malls, boasting high-end fashion boutiques and specialty stores selling perfumes, watches, jewelry, apparels, and more from the renowned international brands. Moreover, majority of them provide access to some of the world's best dining and entertainment facilities. Take a trip to Dubai Mall that is home to 1,000 plus stores as well as numerous unique attractions or spent a day in Mall of the Emirates which besides shopping allows you to enjoy activities like skiing. For a classic shopping experience, visit Burjuman Centre and Ibn Battuta Mall.
6. Go for a desert safari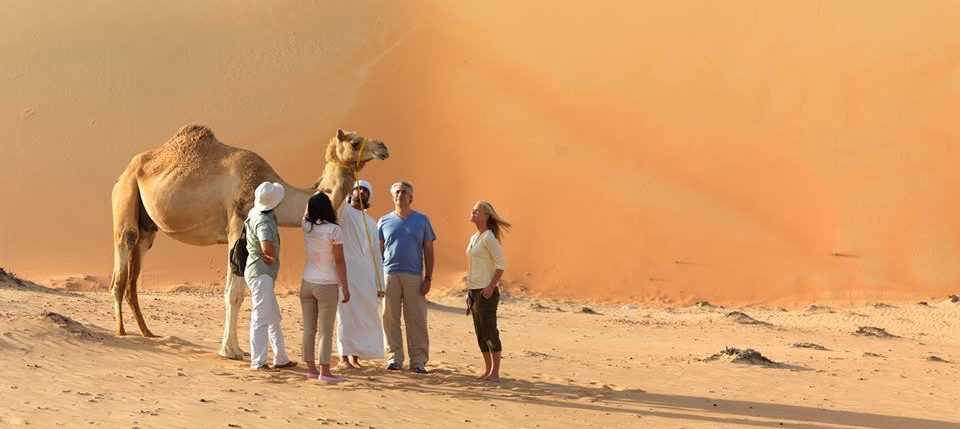 Usually bleak and barren images come into mind when one thinks about desert. Contrary to this belief, desert safari in Dubai is a memorable experience, as it is a sum up of breathtaking views, great dining, daring activities like dune bash in a 4X4 vehicle, sand boarding etc. and inclusions that depict the ancient lifestyle cultural heritage of the region, such as camel ride, henna tattooing, opportunity to wear traditional Emirati costumes, and Tanura and belly dance show.
7. Hire a private yacht to explore Palm Jumeirah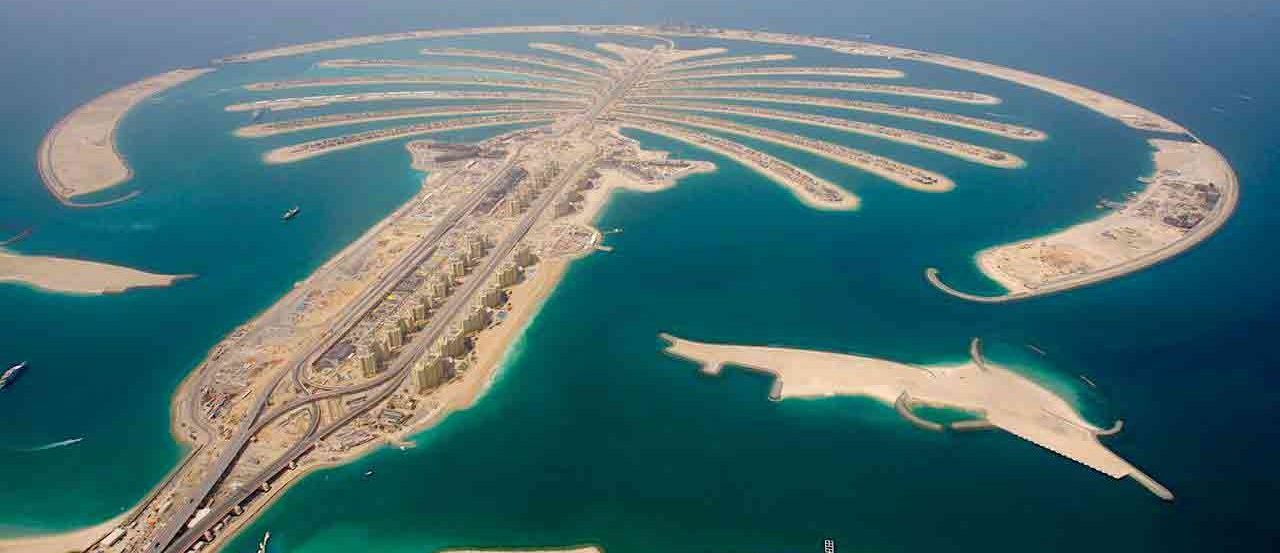 Palm Jumeirah, an artificial island, is one of the world's must-see architectural marvels. Situated off the Dubai's coast, it is a part of Palm Islands with its iconic structure resembling a massive palm tree. One of the best ways to explore the astounding structures along the Palm Jumeirah, including sail-shaped Burj Al Arab and Atlantis The Palm, is to hire a luxury yacht or speedboat that set off from Dubai Marina. This is definitely one of the top luxury things to do in Dubai.
8. Feast on great food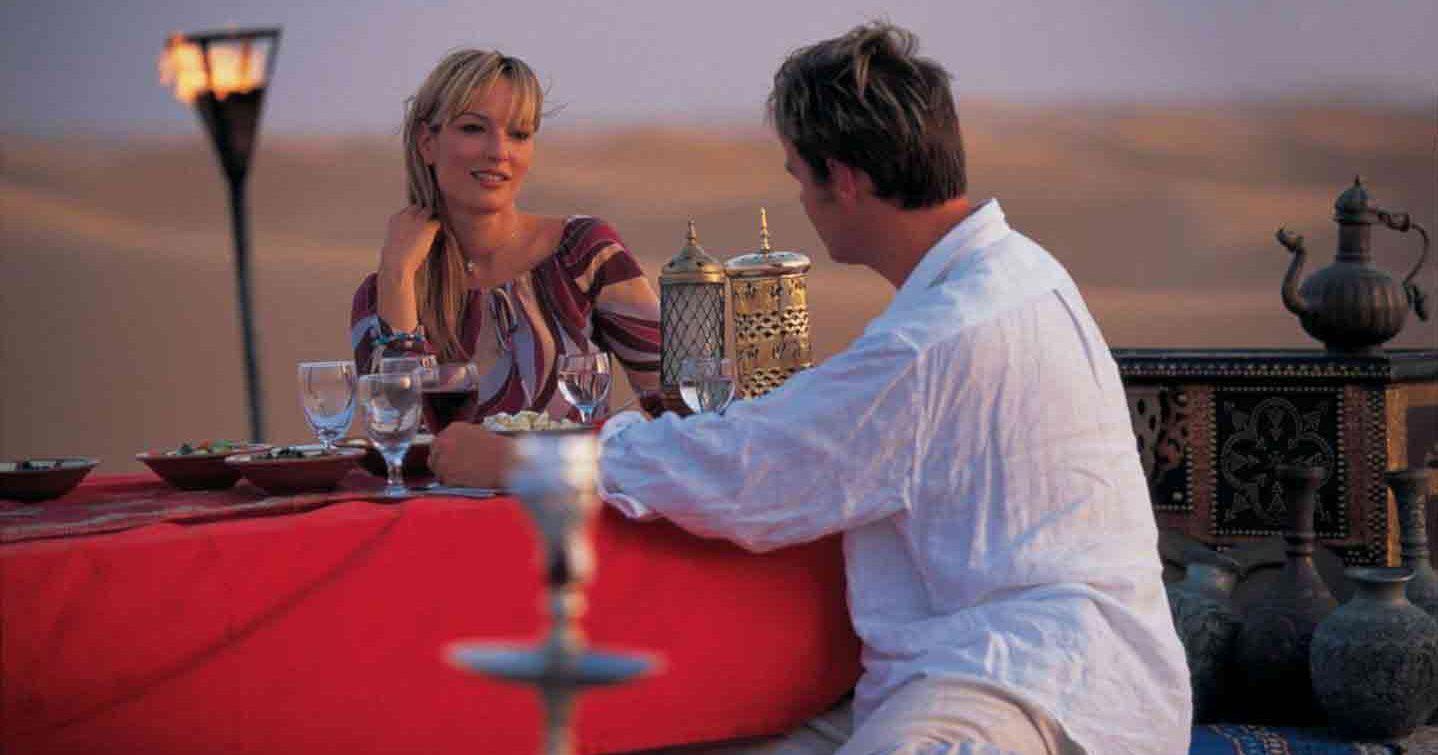 From award-winning and Michelin-starred restaurants to elegant bistros, cafes, and al fresco dining venues, Dubai's dining scene is incredibly diverse, eclectic, and inclusive. A great thing regarding dining in Dubai is that it enables you to savor culinary delights from around the world, with more than 80% of population being expats. Whether it's Arabic specialties or authentic Japanese or Thai food or spicy Indian or Pakistani dishes or flavorful English or American cuisines, your favorite delicacies will be easily available here.Suggested Read:
9. Indulge in adventurous and one-of-the-kind pursuits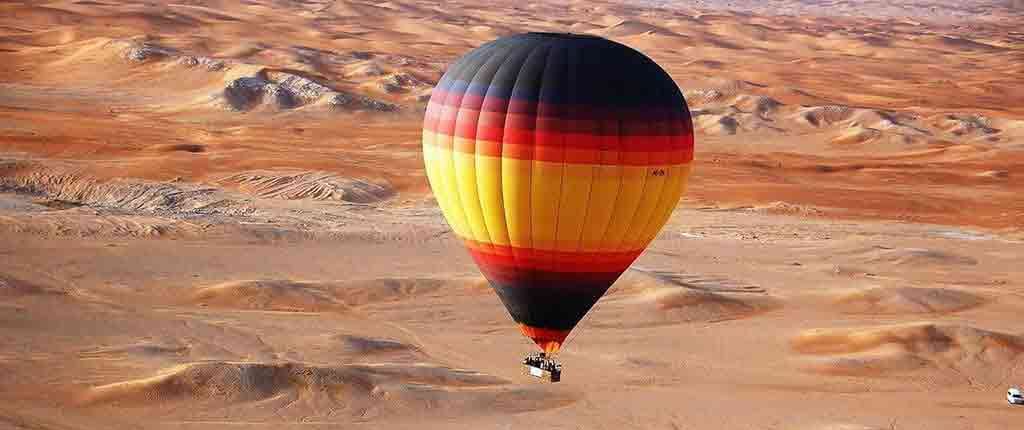 A trip to Dubai is incomplete without indulging in some of the thrilling pursuits that the city has to offer. Take a helicopter ride or sea plane tour or float along the sky with a hot air balloon ride. If you wish to experience ultimate in adventure, then you should definitely try activities like sky diving and bungee jumping. Adventurists visiting Dubai can also take advantage of superb facilities made available to enjoy water sport activities like deep sea fishing, jet skiing, and diving. Apart from these, Dubai's theme parks including Wild Wadi Park and Aquaventure within Atlantis also provide you with generous dose of thrill and excitement.
10. Visit astounding beaches and parks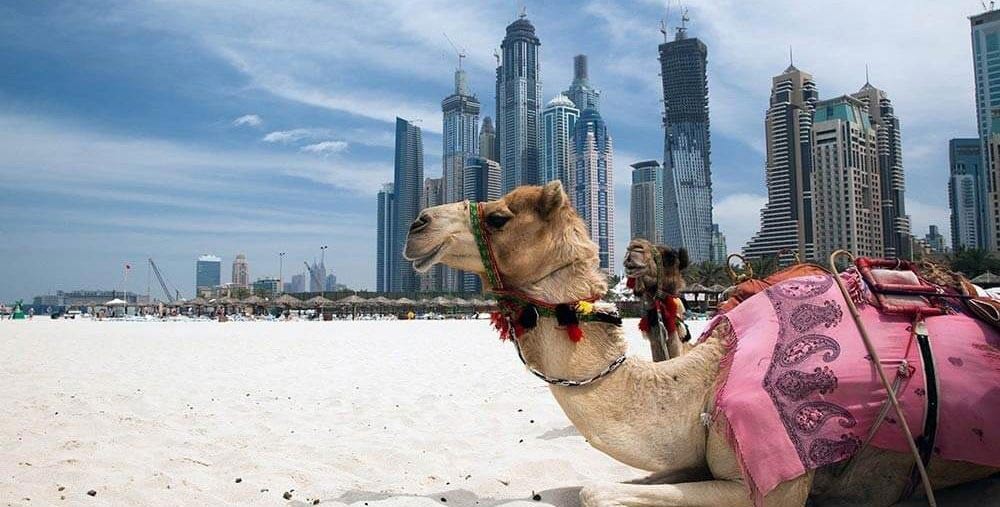 If you're a beach bum, luckily you'll find no dearth of beaches in Dubai. One of the most visited beaches is Jumeirah Beach, which stretches for more than seven kilometers and offers excellent facilities to cater to people of all ages. Beaches like Al Mamzar and Jebel Ali beach are also worth visiting. Speaking of Dubai's parks including Creekside Park and Zabeel Park, they serve as an oasis of fun and tranquility amidst beautiful views and verdant greenery.