Dubai, the city of dreams and extravagance, is known for its towering skyscrapers, luxurious malls, and stunning beaches. But beyond the glitz and glamour lies a treasure trove of hidden gems waiting to be explored!
From peaceful lakes to ancient archaeological sites, there's no shortage of offbeat attractions that will leave you in awe. In this blog post, we'll take you on a journey through Dubai's unexplored corners as we unravel some of the city's best-kept secrets.
So fasten your seatbelts and get ready for an adventure like no other!
Al Qudra Lake
Al Qudra Lake is a hidden gem in Dubai that provides a serene and natural escape from the bustling city. The lake is located in the middle of the Saih Al Salam Desert, about 50 km southwest of Dubai, and can be reached by car or taxi.
The beautiful lake is surrounded by sand dunes and is home to various flora and fauna, such as migratory birds, gazelles, desert foxes, and more. Visitors can enjoy a peaceful walk around the lake while enjoying picturesque views of the surrounding landscape or have a picnic on one of many shaded benches.
One popular activity at Al Qudra Lake is cycling along its paved tracks that stretch for over 86 km. Cyclists will enjoy stunning views of both nature and modern architecture as they ride past some new developments along the way.
For adventure seekers, camping at Al Qudra Lake's dedicated campsite offers an unforgettable experience under starry skies with all the necessary facilities nearby. Visiting Al Qudra Lake gives visitors an opportunity to take in nature's beauty while exploring offbeat attractions in Dubai.
Guru Nanak Darbar Sikh Temple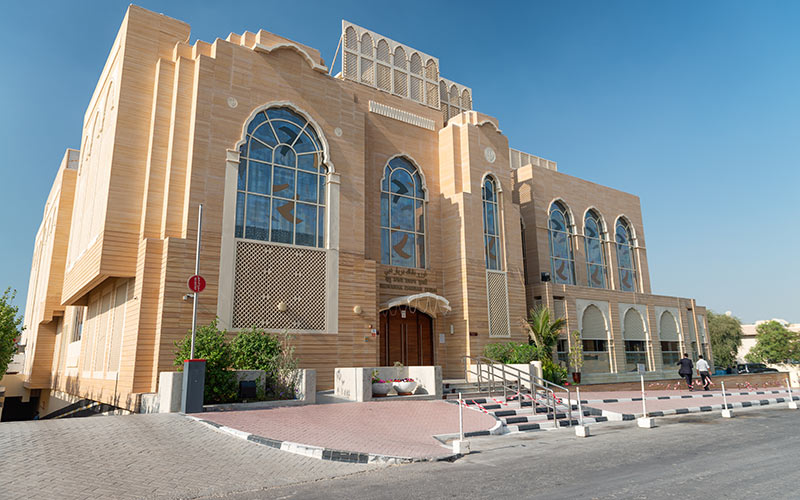 Guru Nanak Darbar Sikh Temple is located in Jebel Ali, Dubai. To get there, visitors can take the metro to the UAE Exchange station and then a taxi to the temple. The temple has a rich history as it was established in 2012 by the Punjabi community living in Dubai.
The significance of this temple lies in its representation of unity and diversity. It welcomes people from all religions and backgrounds, promoting inclusivity and harmony. Visitors can witness this first-hand when they enter the temple; men are required to cover their heads with turbans or bandanas, while women must wear scarves.
Inside the temple, visitors can participate in prayer sessions or simply observe them being conducted by priests. They can also learn about Sikhism's core principles, such as community service, equality, and selfless love, through informative displays around the temple.
One of Guru Nanak Darbar's most impressive features is its exquisite architecture, both inside and out. From intricate carvings on marble walls to beautiful gold plating work throughout every inch of it- visitors will be awed at how stunning it looks!
Ras Al Khor Wildlife Sanctuary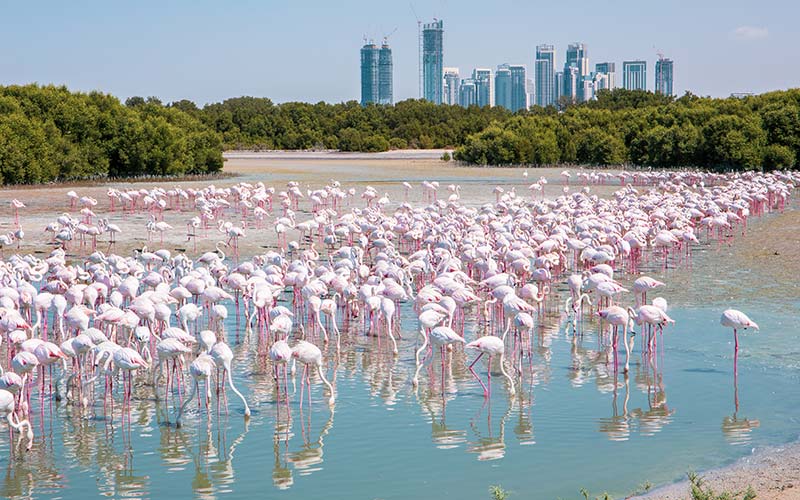 Ras Al Khor Wildlife Sanctuary is a hidden gem located in the heart of Dubai that offers a unique experience for nature enthusiasts. The sanctuary, which means "cape of the creek" in Arabic, is situated at the mouth of Dubai Creek and covers an area of 6.2 square kilometres.
The sanctuary is home to over 20,000 water birds from more than 67 species, such as flamingos, herons, and egrets. Visitors can witness these magnificent creatures up close by participating in bird-watching tours organized by Dubai Municipality.
Apart from bird-watching activities, visitors can also explore walking trails within the sanctuary or take an educational tour led by experienced guides who will share insights into the ecosystem and wildlife conservation efforts implemented by authorities.
Al Bastakiya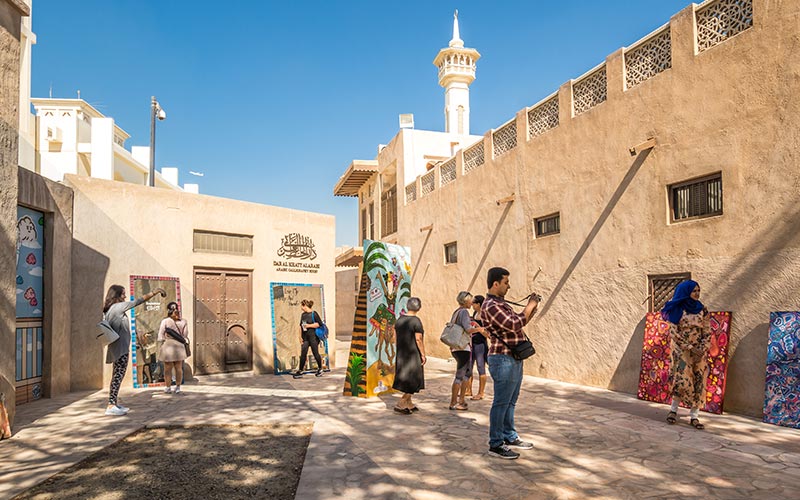 Nestled between the bustling streets of Dubai, Al Bastakiya offers a glimpse into the city's rich history and culture. Located in Bur Dubai near the famous Al Fahidi Fort, this heritage village is easily accessible by taxi, metro (Al Fahidi Metro Station), or even by taking an abra across the creek.
The neighborhood dates back to the late 19th century when it was established as a residential area for wealthy Persian merchants. The district has since been restored and preserved to showcase its traditional architecture and unique charm.
A stroll through Al Bastakiya reveals stunning wind towers that were designed to catch cool breezes during hot desert days. These architectural marvels complemented narrow alleys lined with intricately designed houses built from coral stone and gypsum plaster.
Visitors can explore various art galleries, museums, and cultural centers within this enchanting enclave, such as XVA Art Gallery, Majlis Gallery, Coffee Museum, and Ostra—a space dedicated entirely to showcasing local artists' works.
Dubai Miracle Garden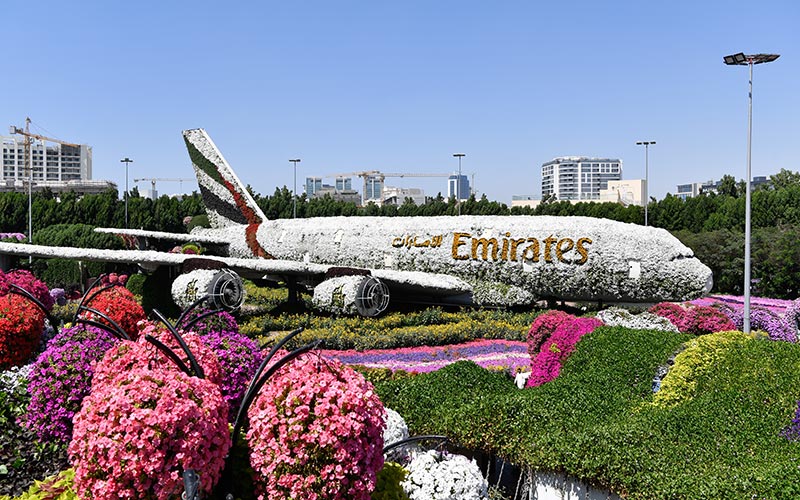 Dubai Miracle Garden is a paradise for nature lovers located in the heart of Dubai. The garden spans over 72,000 square meters and boasts more than 45 million flowers in various shapes and colors. It's truly a marvel to witness!
To get there, you can take the Dubai Metro or drive your own car. Once you arrive, you'll be greeted with an explosion of colors and fragrances that will leave you mesmerized.
The garden features multiple themed areas like the butterfly garden and floral clock. You can also find life-sized sculptures made entirely out of flowers! From peacocks to Emirates A380 planes, these intricate displays are sure to impress.
In addition to admiring the stunning flower arrangements, visitors can also enjoy events that take place at the garden throughout the year. These include live music performances, cultural festivals, and seasonal activities like ice skating rinks during winter months.
Dubai Marina Walk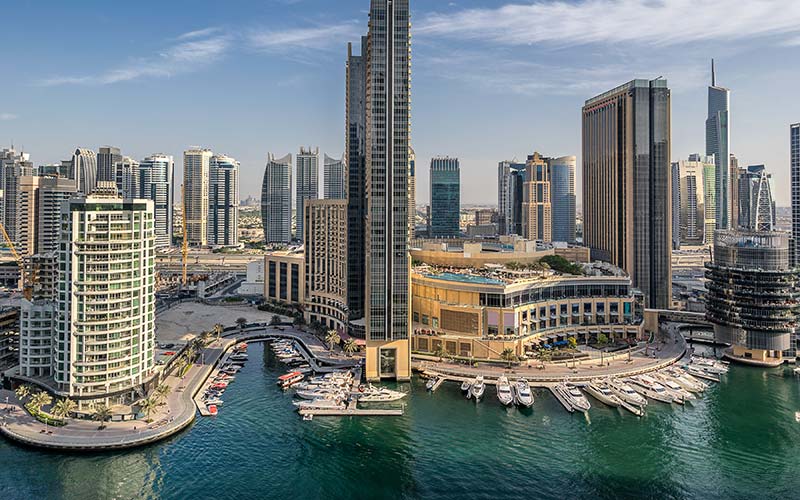 Dubai Marina Walk is one of the most popular attractions in Dubai for tourists and locals alike. The walkway stretches along the beautiful marina, offering stunning views of some of Dubai's most iconic buildings, like Burj Al Arab, Palm Jumeirah, and Atlantis The
Getting to Dubai Marina Walk is easy, with multiple modes of transportation available. You can take a taxi or metro to nearby stations such as JLT or Damac Properties or even hop on a boat from Dubai Marina Mall.
The surroundings of this walkway are simply breathtaking as it offers scenic views beyond compare. With luxury yachts and boats docked at the marina, visitors can enjoy a leisurely stroll while taking in the sights.
There are plenty of activities and attractions along the way that make this an ideal spot for families and couples alike. From shopping at high-end boutiques to dining at world-class restaurants to watching street performers showcase their talents – there's something for everyone.
Jumeirah Archaeological Site
Jumeirah Archaeological Site is located in the Jumeirah area of Dubai and can be accessed by car or taxi. The site dates back to the Abbasid dynasty, around 900 AD, and was once a thriving fishing village. Today, visitors can explore this ancient site and learn about its historical significance.
The site features several excavation areas where visitors can see remains of buildings such as houses, mosques, and tombs. There are also displays of pottery, jewelry, coins, and other artifacts that have been uncovered at the site.
Visitors can take guided tours with knowledgeable guides who will provide insights into the history of the area. Additionally, there are interactive exhibits that allow visitors to experience what life was like in Jumeirah during ancient times.
One unique feature of the Jumeirah Archaeological Site is its location near a beautiful beachfront area. After exploring the archaeological site itself, visitors may want to relax on one of Dubai's stunning beaches nearby.
Coffee Museum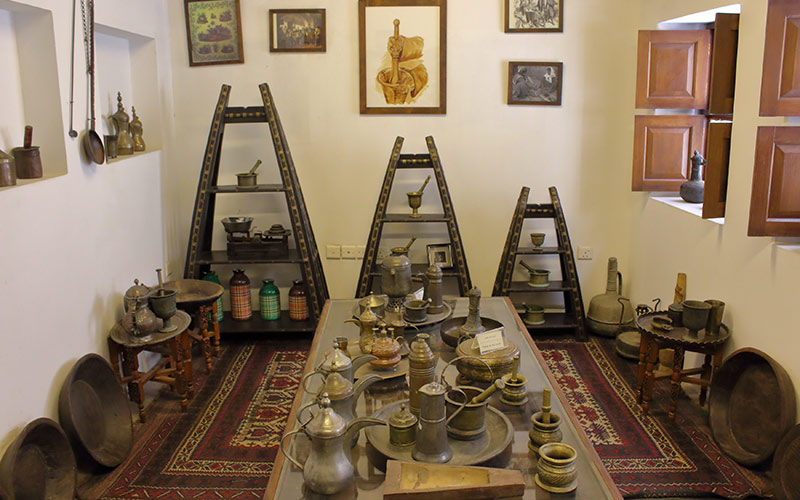 Located in the heart of Al Fahidi, Dubai's Coffee Museum is a hidden gem for coffee lovers. The museum boasts a wide range of coffee-related items, including traditional pots and grinders from all over the world. Visitors can also try some of the tastiest coffee blends from around the world.
Here are five unique facts about the museum: it houses the world's oldest coffee pot, it has a coffee painting gallery, it features a barista training room, it offers coffee cupping sessions, and it has an outdoor seating area where visitors can enjoy their coffee.
The museum is a must-visit for those interested in learning about the history and culture of coffee. It provides an immersive experience with interactive exhibits and knowledgeable staff who can answer any questions you may have.
Don't miss out on this offbeat attraction in Dubai.
Dubai Creek Park
Dubai Creek Park is a spacious and lush green park that provides an escape from bustling city life. Located near Dubai Creek, it's easily accessible by public transport or car. The entrance fee for adults is AED 5, making it an affordable outing option.
The park has plenty of attractions to keep visitors entertained. Families can enjoy picnics in the grassy areas or rent bikes and go cycling around the park. There are also playgrounds for children, as well as mini-golf courses and dhow boat rides available for those who want to experience traditional Emirati culture.
For fitness enthusiasts, there are running tracks and sports facilities such as basketball courts and football fields available in the park. Visitors can also take a leisurely stroll along Dubai Creek or relax at one of its many cafes while enjoying stunning views of the waterway.
Hatta Heritage Village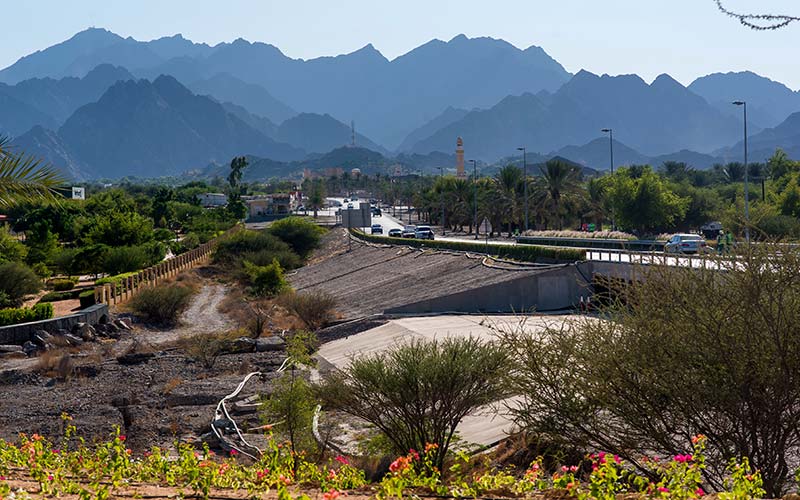 Hatta Heritage Village is one of Dubai's hidden gems that offer tourists a glimpse into the traditional Emirati way of life. Located in Hatta, visitors can reach the village by taking a scenic drive through the Hajar Mountains.
The village dates back to over 200 years and has been restored to showcase its historical significance. Visitors can explore museums, watch demonstrations of traditional crafts such as pottery-making and weaving, and even try their hand at archery.
One unique attraction is the falaj irrigation system which demonstrates how water was traditionally distributed in the desert regions. The village also features an old mosque with original architecture and design elements from centuries ago.
Visitors should not miss out on tasting authentic Emirati cuisine at Hatta Fort Hotel or taking a dip in one of the natural pools surrounded by breathtaking mountain views nearby. Hatta Heritage Village offers a captivating experience for those seeking to learn more about Dubai's rich history and culture outside of its modern cityscapes.
Conclusion
To wrap up, Dubai is a city filled with hidden gems that are off the beaten path but definitely worth exploring. From serene lakes to magnificent parks, from ancient sites to modern marvels, there's something for everyone in this vibrant and diverse city.
If you're looking for an alternative experience beyond the usual tourist picnic spots in Dubai or just want to explore more of what this fascinating destination has on offer, then these hidden gems will not disappoint.
So next time you plan a trip to Dubai, make sure to keep our recommendations handy and head out on an adventure like no other!