Whether you are a first-time traveler or a frequent one, it is important to carry essential items that will come in handy during your journey. Here is a complete checklist of 21 essential items that everyone should pack for a hassle-free and smooth trip.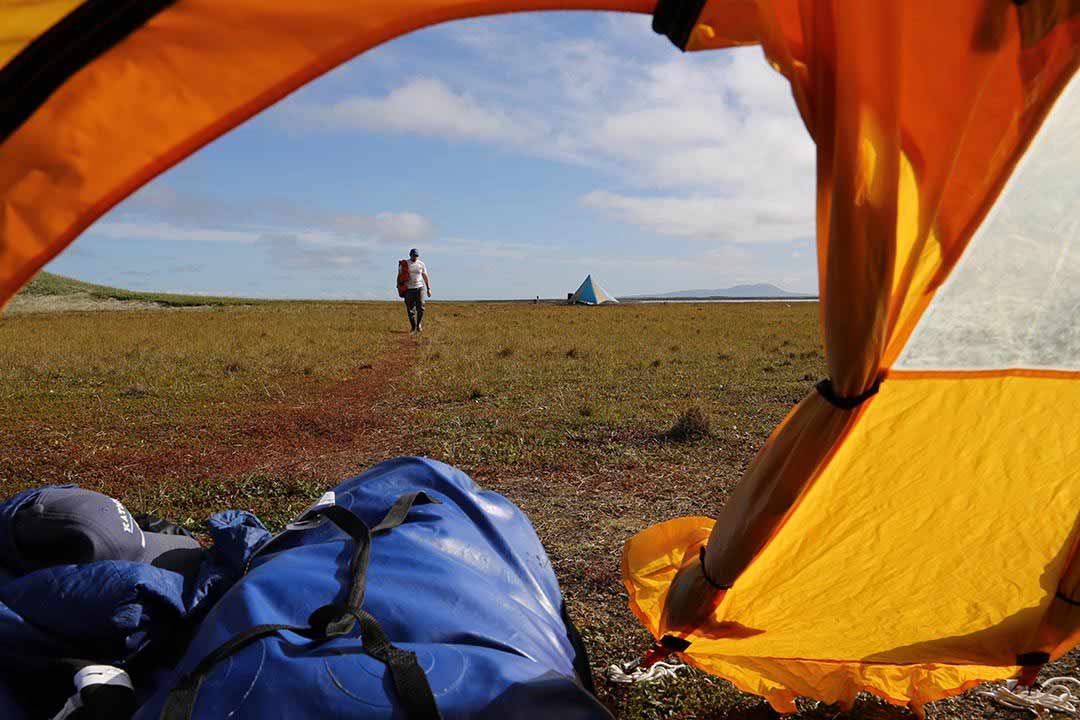 Ultimate Travel Packing List: 21 Must Things that Every Traveler Must Carry
Passport or any important documents
The most important thing to pack before starting any trip is all the necessary paperwork like passport, driving license, ID Cards, travel insurance, etc. Do make sure to carry copies of the same too.
Travel Pillow
Travel Pillows are incredibly soft and comfortable and give your neck and head much-needed support. They also save you from sprains and aches and give you ample rest, especially during long travels.
Water Bottle
A water bottle comes in very handy, especially when you don't have access to clean drinking water or are constantly on the go and want to keep yourself hydrated. If you can get your hands on a filtered water bottle it is better as it will protect you from germs and other impurities.
First Aid Box/Emergency medicines
A first-aid box or emergency medications are very vital when traveling. Suppose some unforeseen accidents or medical issues like headache, wounds, nausea, body ache, etc. In that case, it may take time to find a doctor, and basic medications like pain killers, glucose, band-aid, etc., will help.
---
---
Mask
Keeping a set of masks in your travel bag at all times is essential. You will be safe while traveling and when in public places. Ensure that you don't use the same one for a long time.
Hand Sanitizer
Carrying a hand sanitizer has never been more critical. With the pandemic still lurking in most parts of the world, bringing a sanitizer and maintaining hygiene at all times can't be stressed enough.
Power Bank
Running out of charge on your cell phone is one of the worst things to happen during a trip. You don't want to be caught with a dead battery when traveling to a new place or missing out on beautiful photo opportunities. A power bank will come to your rescue in situations like these.
Noise-canceling headphones
Noise-canceling headphones help in tuning out unnecessary noise during a flight and also listening to music, attending calls, in-flight entertainment, and so on.
Disinfecting Wipes
Again,we can't stress the importance of carrying alcohol or disinfectant wipes, especially during the pandemic. You can use the wipes to clean surfaces and maintain cleanliness and hygiene at all times.
Important devices
Our life has become so dependent on technology that it is almost impossible to function without them. Make sure you carry all your devices (as per requirement) such as laptops, cell phones, cameras, e-reader, etc., and the chargers for the same.
Wallet
You will have to carry currencies, hotel key cards, tickets, debit and credit cards, and the likes. A good quality sturdy wallet will make sure that all your travel documents are safe from harm.
Comfortable shoes/flipflops
If you are going to walk or hike a lot, it is best to pack a comfortable pair of shoes. Also, have a comfortable flipflop to slip on when you have to walk within the hotel, swimming pool, or beach.
Sun protection
Protect yourself from harmful UV rays with a good SPF sunscreen. During holidays, you tend to spend a lot of time outdoors, so this is a must. Apply it when you are on the flight as well, especially in the window seat. Also carry a pair of sunglasses, hat or scarf to protect yourself from the sun.
Rain gear
You never know when the rain will play spoilsport and dampen your holiday plans. It is better to be prepared and carry a compact umbrella or rain jacket with you.
---
---
Comfortable clothes
It is good to carry comfortable and loose clothes while traveling. You can pack clothes that you can layer in case the weather becomes cold. Also, pack extra pairs of underclothes, PJs, microfiber towels, eye masks, swimwear, and so on, depending on the activities you will be doing.
Travel Adapter
Electronic devices like cell phones, laptops, etc., have become such an integral part of our lives. A travel adapter with a USB slot is a savior and will always keep all your gadgets charged and ready to go.
Basic toiletries
While most airlines and hotels provide toiletries, it is always advisable to carry travel-size of your favorite toiletries with you. Some essential items include a toothbrush, toothpaste, floss, nail clippers, mouthwash or mints, and some hair and skin essentials.
Compression socks/tights
If you have a long flight or a long road journey, compression socks or tights can comfort your legs and help in air circulation and blood flow. It will also prevent your feet from swelling or forming blood clots etc.
Flask
Packing a flask that will keep your beverages and drinks at the perfect temperature is very useful when you are on the go. You can enjoy your coffee whenever you fancy without having to look for a cafe or restaurant.
Backpack or handbag
A carry-on like a backpack or a handbag ensures that you can carry all necessary things while sightseeing or going on a day trip etc. You don't want to drag heavy suitcases around. These bags will have all the important things you need for a few hours or an entire day.
Insect Repellent
An insect repellent will be handy to keep all the bugs and mosquitoes at bay and avoid causing rashes and bites, especially when you are outdoors.
Conclusion
We hope this list will be useful to you when you travel next time. Do comment and let us know about any other item that we may have missed or something that you cannot travel without.