Dubai has fantastic attractions that are a pleasure to see during the day. But after sunset, the entire city is twinkling with lights and it is the best time to explore the vibrant culture. Here are a list of things that you can do in Dubai at night.
Best Dubai Nightlife Experiences
• Hit the nightclubs: Dubai has many amazing nightclubs and bars like Buddha Bar and Cavalli Club where you can spend an enjoyable evening. Gorge on lip-smacking food and drinks and enjoy great music by a DJ.
• Spend a relaxed evening in the company of friends or family and watch a concert or live performance at the elegant Dubai Opera.
• Book a dhow cruise dinner and enjoy fabulous live entertainment like Belly Dancing and Tanura Dance Show. Savor delicious BBQ buffet dinner with an assortment of local and international cuisine while feasting your eyes on the delightful Dubai Creek or the glamorous Dubai Marina.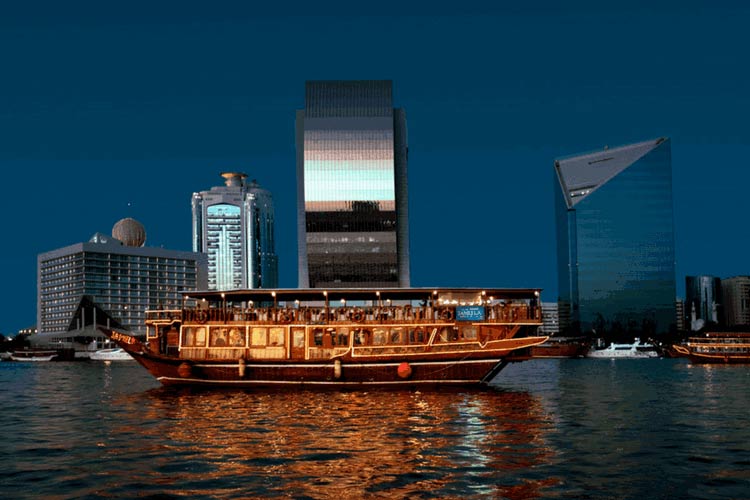 • Shop to your heart's content at the colossal Dubai Mall. It is open till 12 AM daily and you can also watch a movie, or dine at one of the restaurants here.
• Head to the Global Village, an open-air cultural extravaganza that takes place in the city during winter. Open for around 5 months in a year, this place comes alive with hundreds of pavilions, rides, live events, shopping, food, and more. It is an exciting place to spend an evening and also experience the best of various nations.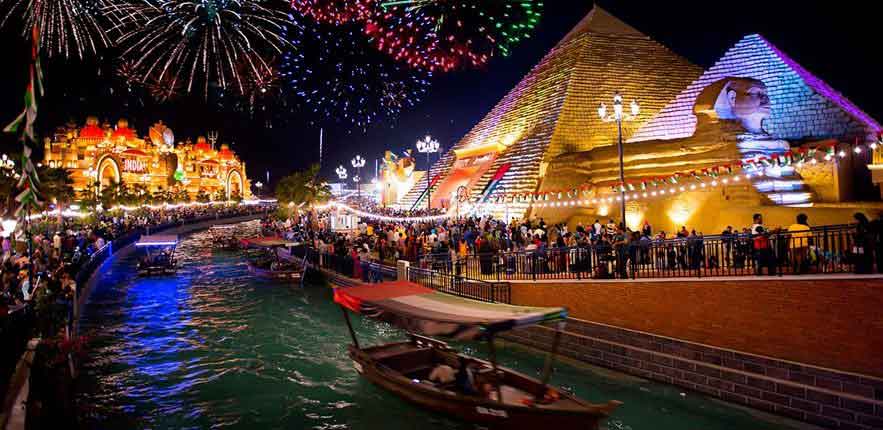 • Have you ever dream of sleeping under the stars on the cool desert sands of Dubai? Well! If you book an overnight desert safari, you can fulfill this dream of yours. The overnight desert safari is one of the best desert safari in Dubai experiences. You can experience a quintessential Emirati life replete with adventure sports, live entertainment, and dinner. Then spend a cozy night staring at the glittering sky while soaking in the rugged beauty of the Arabian desert.