Dubai is extremely rich in cultural heritage and your Dubai trip will be incomplete without exploring these cultural attractions and religious sites.
The following places are great to gain insight into the Islamic customs and traditions.
1) Jumeirah Mosque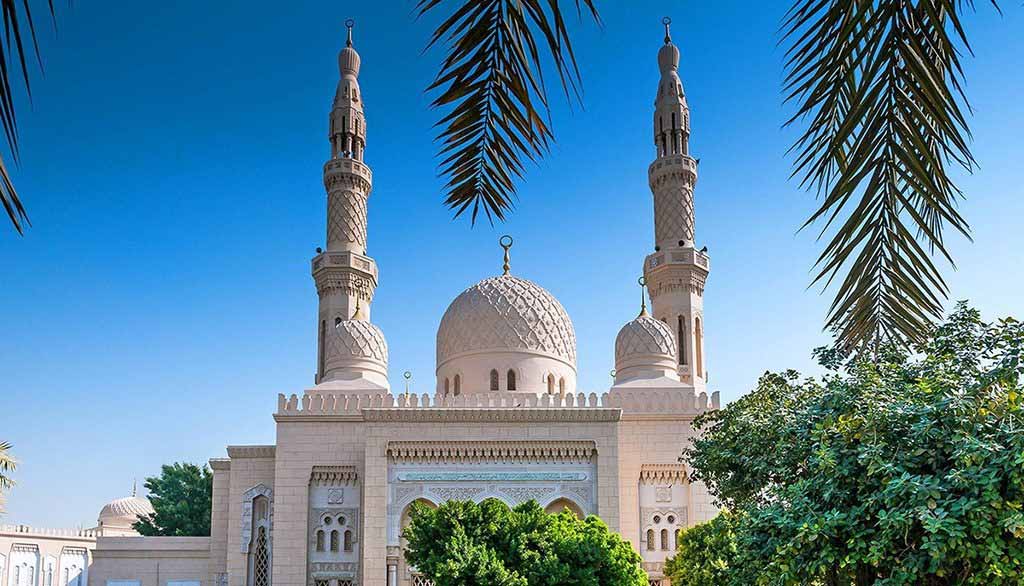 The grand Jumeirah Mosque is one of the finest examples of Islamic and Fatimid architecture. It is also one of the most beautiful mosques in Dubai. It welcomes people of all faith and can accommodate up to 1200 worshippers at a time. It looks spectacular in the evening with lights and is one of the most-photographed mosques in the city.
2) Dubai Museum
If you are a history buff, you must surely visit the Dubai Museum. Located in the Al Fahidi Fort in the Al Bastakiya Quarter, this museum displays Dubai's rapid growth and transformation through several maps, videos, weapons, ammunition, instruments other artifacts. It consists of galleries recreating houses, deserts, souks, mosques, date farms, and marine life, which give a lot of information about Dubai before the oil boom.
3) Sheikh Mohammed Centre for Cultural Understanding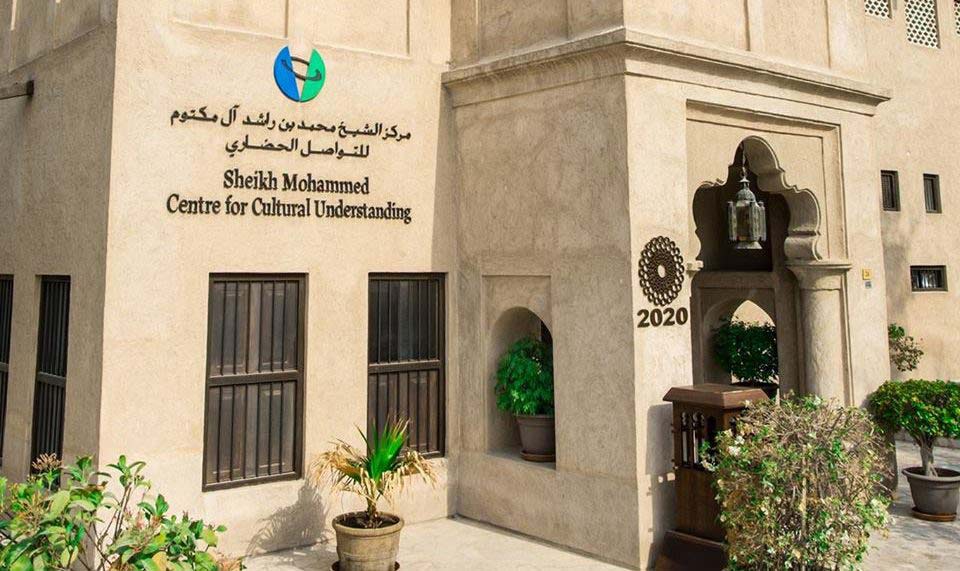 This centre follows an 'Open Doors, Open Minds' policy and is a wonderful place to learn about the Arabian way of life. You can get all your questions about the culture and customs answered by the host and also sample local meals here.
4) Dubai Heritage Village
The Dubai Heritage Village resembles a tiny Bedouin style Emirati village where you can experience the authentic Emirati life. You can shop for local products, learn about local arts and craft, see camels, enjoy cultural performances, and understand about the pearl diving industry.
5) Al Bastakiya
Navigate the narrow lanes of the Al Bastakiya Quarter and get a sneak-peek into the bygone days of Dubai when it was a small fishing village. The houses here have wind-towers that were the local air-conditioning system in the past and are built with natural materials like gypsum, coral, teak, and palm fronds. The area bustles with restaurants, cafes, boutiques, and museums.
6) Dubai Creek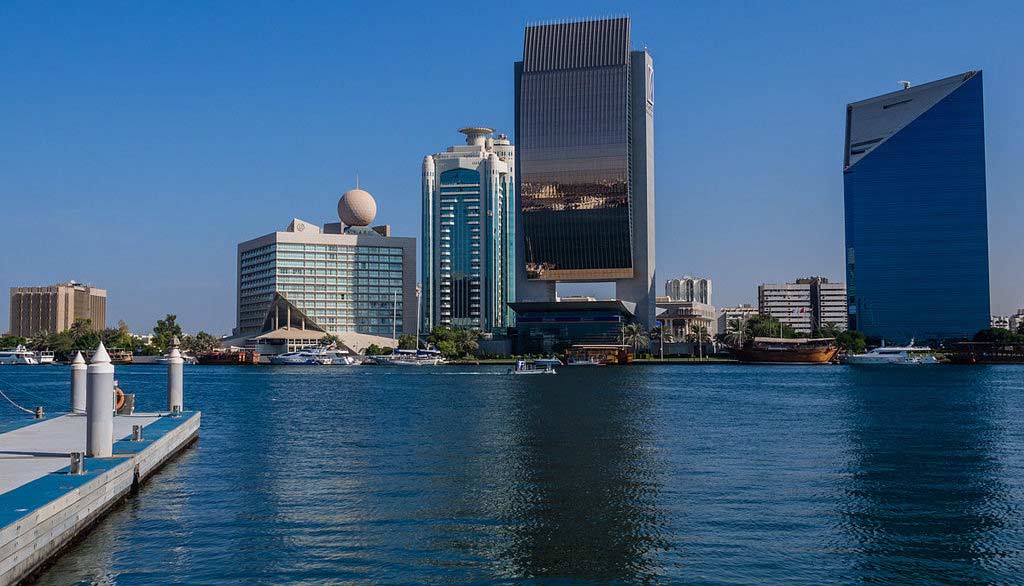 Dubai Creek is a saltwater creek that cuts the city into Bur Dubai and Deira. It was used for trade back in the day and has a lot of history attached to it. You can cross it in a traditional wooden boat called Abra for just 1 AED and enjoy the scenic ride. Dubai Creek is also one of the most beautiful photo spots & Instagrammable places in Dubai.u Might Like Thi