There can never be a dull moment when you are in Dubai. There are so many places to visit and so many things to do in Dubai that you would want your weekend to extend to more than two days. So if you are getting bored spending your weekends at home, it is time to step outdoors and have great fun because this is what the city of Dubai offers you. Although there are several places you can go in Dubai, we have presented 10 best amongst them here.
1. Dubai Mall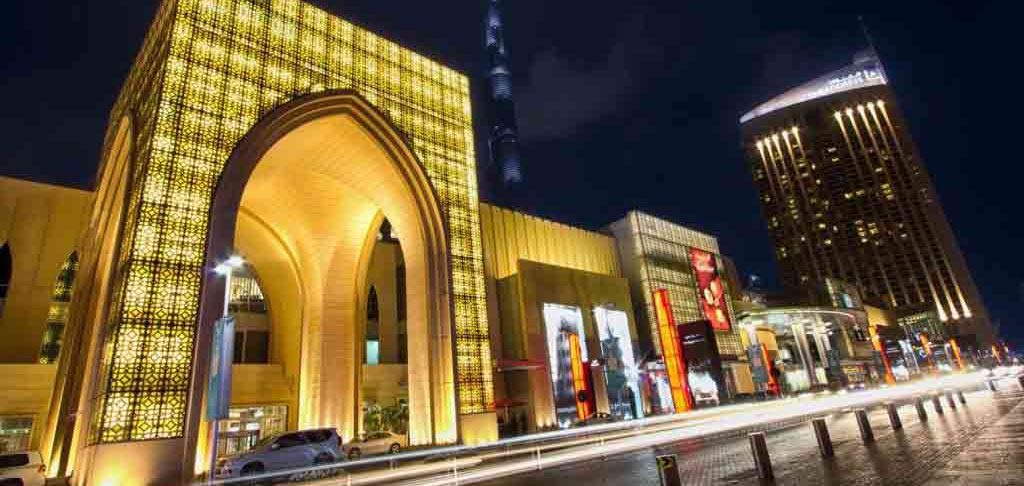 If you do not want to roam around in the streets of Dubai during day time, head to Dubai Mall, which is also the largest mall not only in UAE but in the world too. If you do not to get stuck in the weekend traffic, the best way to travel to this mall is by taking the metro. Even if shopping is not what you want to do (although the mall has more than 1200 attractive stores), there are innumerable things that you can see and do in Dubai Mall. Be it the Aquarium and the Underwater Zoo or the Dubai Fountain show, this mall would not fail to entertain you. Also, do not forget to visit the food mall to relax and taste some delicious food. All in all, the Dubai Mall is the perfect place to spend an entire day with your family.
2. Hatta Mountains Safari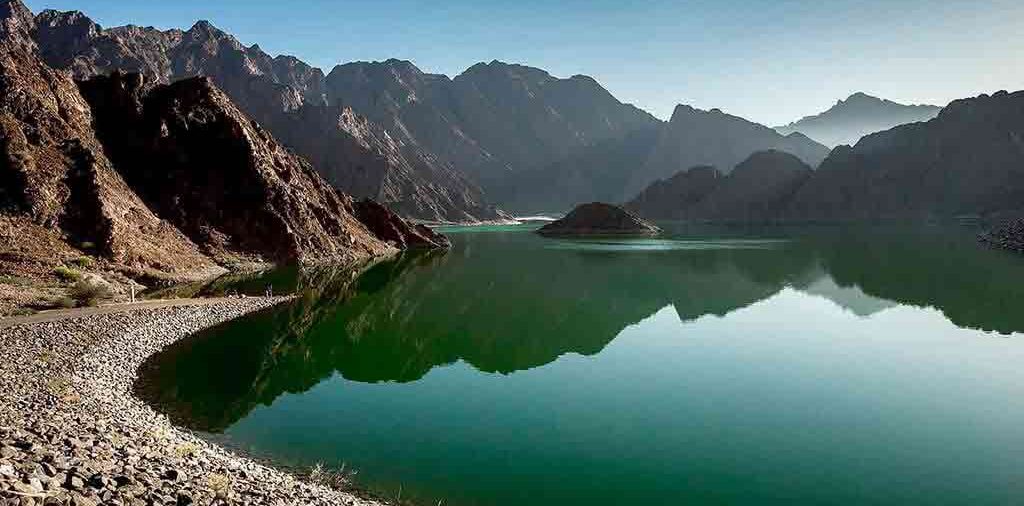 While the malls in Dubai are exciting, there are chances that you may not be able to enjoy thoroughly due to the crowd. So if you want to take a break from the concrete jungle and retire to lap of nature for a few days, the Hatta Mountains Safari is the ideal place to go to. Situated above the Hajjar Mountains, Hatta is a part of Dubai but is located more than 100 km away from the city. The Hatta Mountains safari would take an entire day and would take you through beautiful landscapes and heritage village tour. You would not only be able to enjoy the things that happen in regular desert safaris like dune bashing, camel riding, etc. but also would be able to take a dip in the freshwater pools. Apart from all these, you would also get to enjoy the serene atmosphere of the place.
3. Wild Wadi Water Park
The days are usually warmer in Dubai whatever the season. So, wouldn't it be great to take a dip in the cool waters to beat the scorching heat? Hence, a trip to the Wild Wadi Water Park this weekend would be great. Being one of the largest water parks in Dubai, it has more than 32 rides for people of all ages. So, even if you come with your kids, there is no way you would get bored here. While your kids enjoy the little adventures this water park offers them, you can take part in some adventure and rides meant especially for the adults. Do not forget to take a ride in the biggest water slide; that would surely be an adrenaline-rushing ride!
4. Burj Khalifa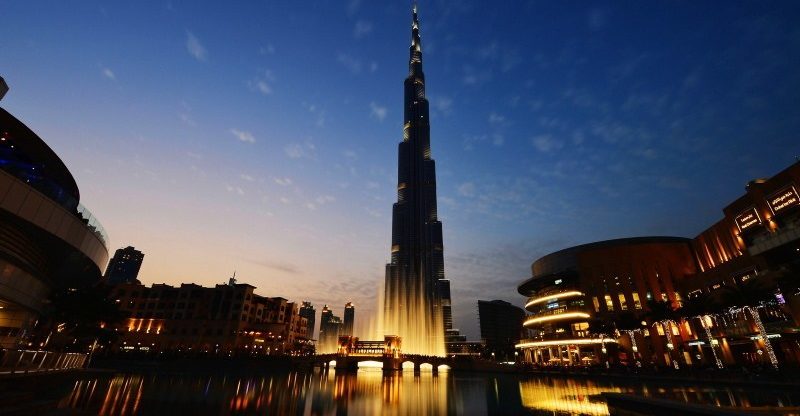 If you have been visiting Dubai Mall every other weekend and want to do something different this time, why not visit its neighbour, the tall Burj Khalifa during this weekly off? The Burj Khalifa tour does not last more than an hour but every moment of it is interesting and exciting. Here, you would be able to know about the history of the place through pictures and videos. However, this is not the end of the tour. You would be taken to the highest viewing deck of the building, i.e. on the 124th floor, to get an amazing view of this wonderful city, that too in the fastest elevator in the world. As the weekends are busy days, book your tickets in advance so that you can get entry into the Burj Khalifa on the day of your choice.
5. Dhow Cruise in Dubai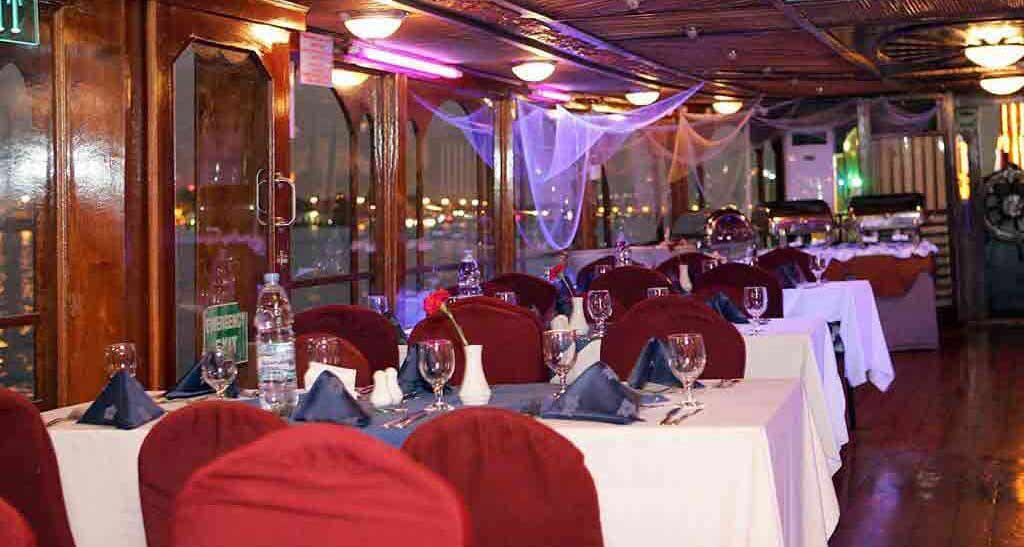 Dhows are traditional boats that were used by Arabs for transport and trading. Today, these boats are used for recreation purposes. You can go on a dhow cruise either on the Dubai Creek or Dubai Marina during the day to enjoy the sights that these places offer. Other than these, dhow cruise dinners are also very popular in Dubai and great ways to spend any special occasion. You will get to enjoy a variety of food choices here. Apart from the dhows, there are luxury yachts and boats that you can hire for a day or a few hours and throw a party or a romantic dinner for your beloved. Many tour companies also arrange boat rides that take you to the middle of the Arabian Gulf where you can enjoy swimming, fishing, snorkelling and many such water sports.
6. Beaches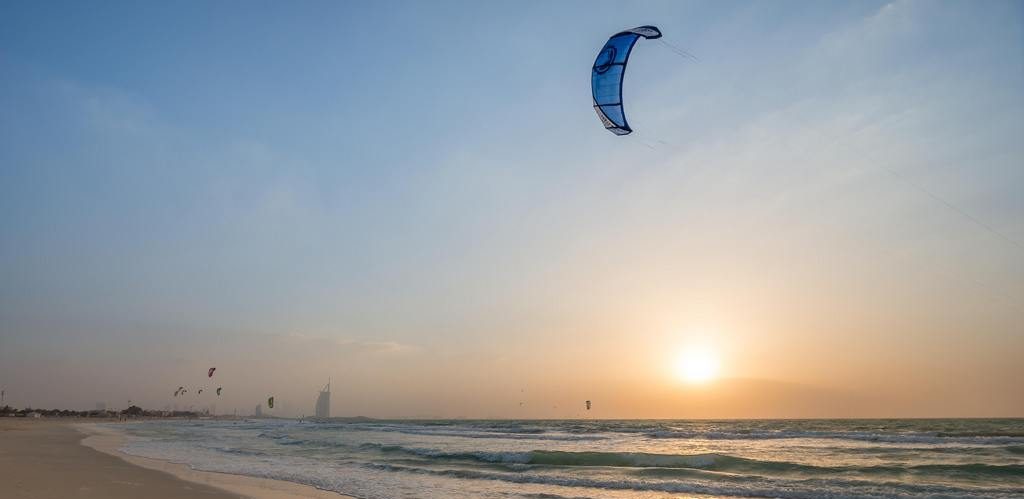 If a relaxed and peaceful time is what you are dreaming of this weekend, visit one of the marvellous beaches of this city. Whichever beach you choose to go to in Dubai, you would be welcomed to some of the cleanest, most pristine beaches that you have ever seen in the world. Most five star hotels have their private beaches which you can enjoy if you are a guest or you can even pay to get entry. Other than that, there are several public beaches which you can visit for free. While these beaches are ideal to soak in the sun, make mud models and to swim, some of them also offer you the chance to indulge in water sports.
7. Ibn Batuta Mall
There are number of malls or places to shop in Dubai but Ibn Batuta Mall stands out because of its uniqueness. Being the largest themed shopping mall in the whole world, the Ibn Batuta Mall possesses six courts which include Egypt Court, Persia Court, India Court, China Court, Andalusia Court, and Tunisia Court, based on countries that were visited by the Moroccan Explorer, Ibn Batuta. Each of these courts represents the country it is named after and is equally fascinating. Apart from looking at the decoration and artefacts of every court, you can also enjoy shopping from the 271 retail stores and have some delicious food at the 50 restaurants and food outlets. This mall also boasts of 21 movie screens and an IMAX theatre, which is the only one in the whole of UAE. So, if entertainment is what you are looking for, Ibn Batuta would pass with flying colours.
8. JBR Walk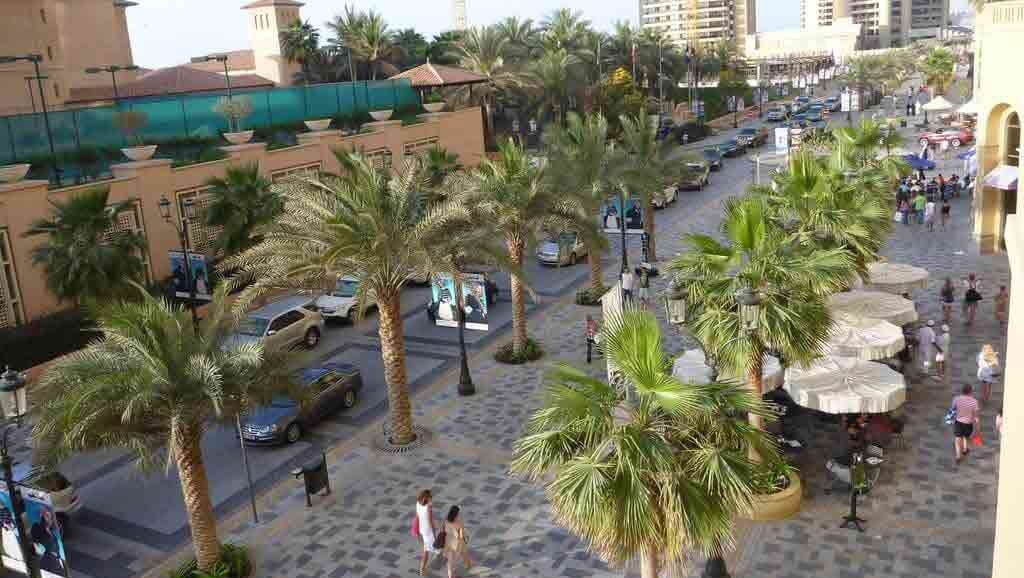 JBR or Jumeirah Beach Residency is one of the elegant and genteel residencies in Dubai. However, it is not popular just for that. Here, you would find some of the best hotels and several little restaurants and food stalls that provide delicious foods. You can sit outside one of these restaurants, enjoy mouth-watering brunch or just walk on the walkway looking at the little stores that adorn the place. As it is close to the Jumeirah Beach, you are sure to have a pleasant weekend with the visit to JBR Walk.
9. Desert Safari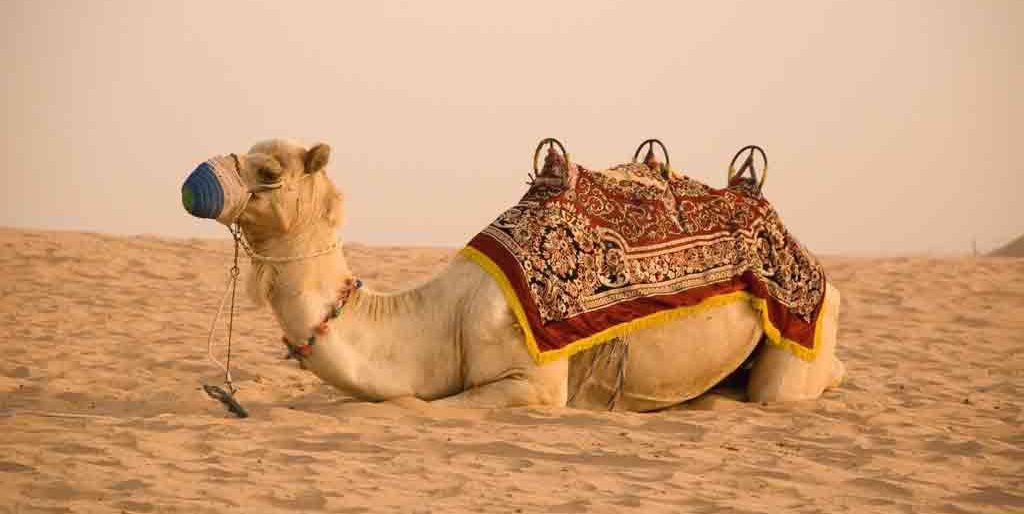 If you do not have the time or the mood to go to the Hatta Mountain Safari, choose to go to a desert safari close to your home. There are several tourist companies that organize desert safaris so it is easy to book a desert safari tour even during the weekend. You would be picked from your home around 3 or 4 in the evening after which you would be taken to the desert. Here, you can enjoy dune bashing, camel riding, quad biking, belly dancing and the absolutely amazing ambience of the desert. You can also opt for an overnight desert safari tour is it interests you.
10. Exploring the City
If you want to do something different from what other residents of Dubai do during weekends, exploring the astounding city of Dubai would be a great idea. Take a map and just walk around Dubai and see the amazing buildings and sights that the city offers. Be it JBR Walk, Dubai Marina, Dubai Creek, Bur Dubai, or any other place, the city would not disappoint you.
Dubai has everything from zoos to theme parks to malls to museums; everything that can make life happening and entertaining. Moreover, even if you do not want to spend money, you will find several free things to do in Dubai. So, do not be a couch potato this weekend. Instead, choose the place that interests you the most and head to the place with your family and friends.