Dubai is a truly marvellous city. The speed of its growth and development has been phenomenal; not many would believe that a few decades ago it was covered with vast areas of desert. However, millions of tourists flock around the city every year to experience the glitz, glamour and culture of this amazing city called Dubai.
Dubai is a perfect location for sightseeing, shopping, trying out adventurous activities as well as relaxing on the beaches. While all these activities are meant for adults, this city does not disappoint children. In other words, Dubai is an ideal holiday location if you have kids.
11 Fun Things To Do With Kids In Dubai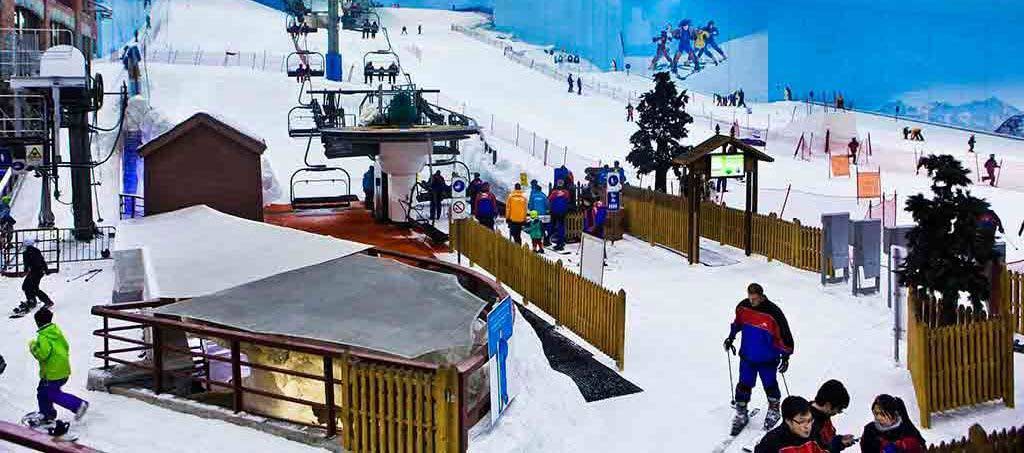 1.Ski Dubai:
The heat of Dubai can be very tiring, especially for children. Hence, the best way to spend your mornings and afternoons in Dubai is to take them to Ski Dubai, the largest indoor snow park not only in Dubai but in the entire world. Ski Dubai covers the area of 22,500 square meters and is completely filled with real snow. Children can slide down the 5 slopes (of different heights) running down from the huge snow covered hill. Other than this, they can also try skiing, tobogganing, snowboarding, etc. It is also a great place for playing with snow. Once the children are tired playing, they also can interact with the Snow Penguins and drink a hot chocolate at the in-house cafe, Minus 4 Degrees!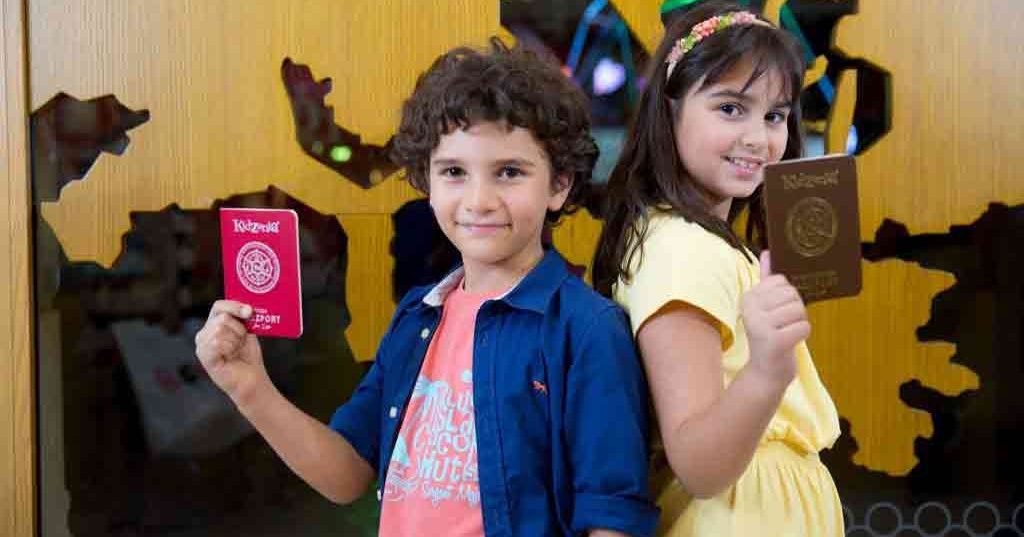 2.Kidzania:
Give your child the opportunity to live life as an adult, just for a few hours, with a visit to Kidzania. Located inside Dubai Mall, it is a city within a city where kids live the life of adults by working, earning money and spending like adults do! Children can choose from over 100 occupations, some of which include being a doctor, newsreader, engineer, hairdresser, shopkeeper, baker or whatever he or she wants to be. Children are given all the information about the job they want to do and also the uniform that goes with their profession. They also get to earn and spend Kidzania currency, which is known as KidZos!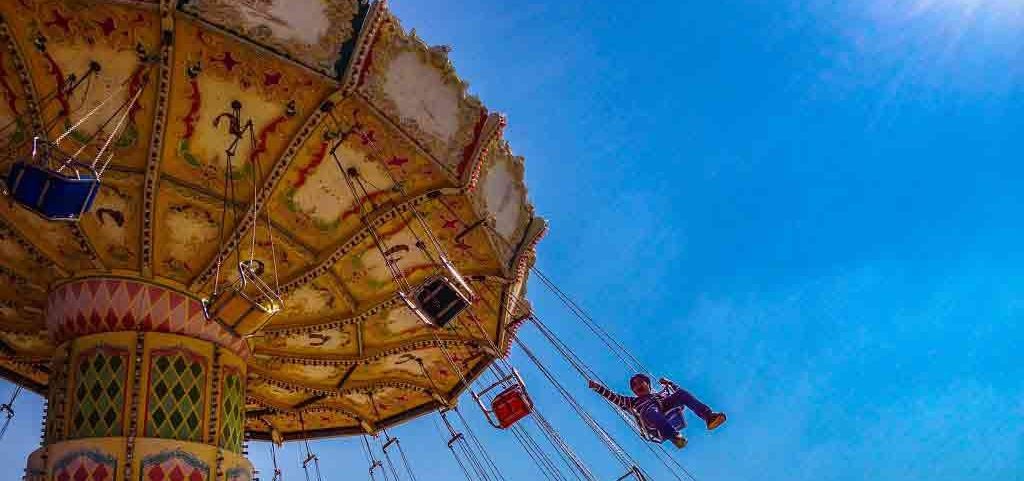 3.Wonderland:
Wonderland is the biggest amusement park in Dubai which includes a water park too. Covering an area of 22 acres, Wonderland is the perfect place for having a fun, family time. Here, you can let your children enjoy the numerous rides while you can rest and relax. You do not have to worry about your children. Wonderland has enough staff to take care of the tiny tots. However, if you want to have some fun too, there are some activities that even you can take part in. Some of the things that this fun park offers include Family Entertainment Centre, Fort Fun, Rain Ball, Skill Games, Action Ride Theatre, Camel Rides, etc.
---
---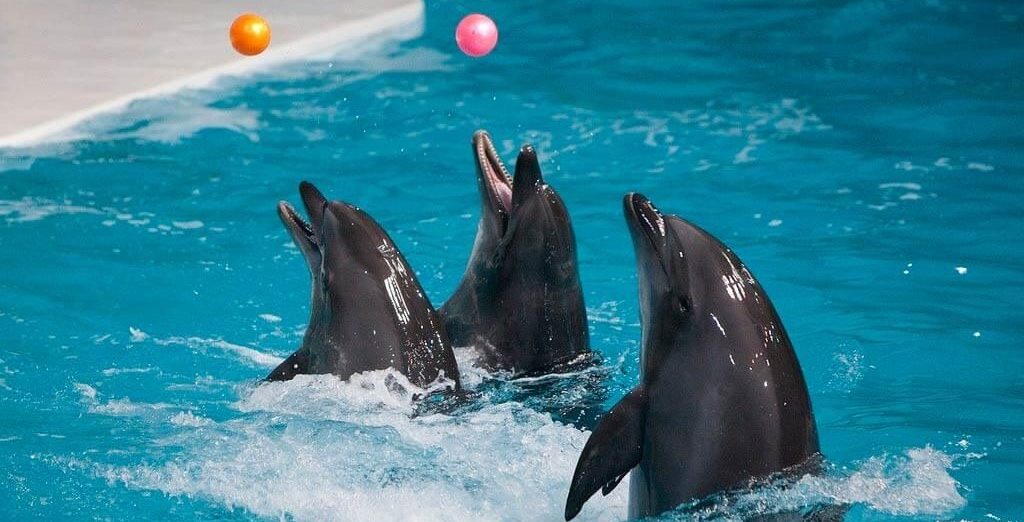 4.Dubai Dolphinarium:
If your child is an animal lover, give him/her an opportunity to view and interact with the most-friendly mammals in the world, dolphins. The Dubai Dolphinarium is an indoor dolphinarium and is fully air conditioned. The entire dolphinarium spans 54,000 square feet area and can hold 1250 people at a time. Various dolphin and seal shows are held throughout the day. Apart from this, you can also give the opportunity for your child to swim along with these lovely dolphins. You can also choose to arrange birthday parties and such other events at the dolphinarium. There is no doubt that children will have the most amazing and happy time here!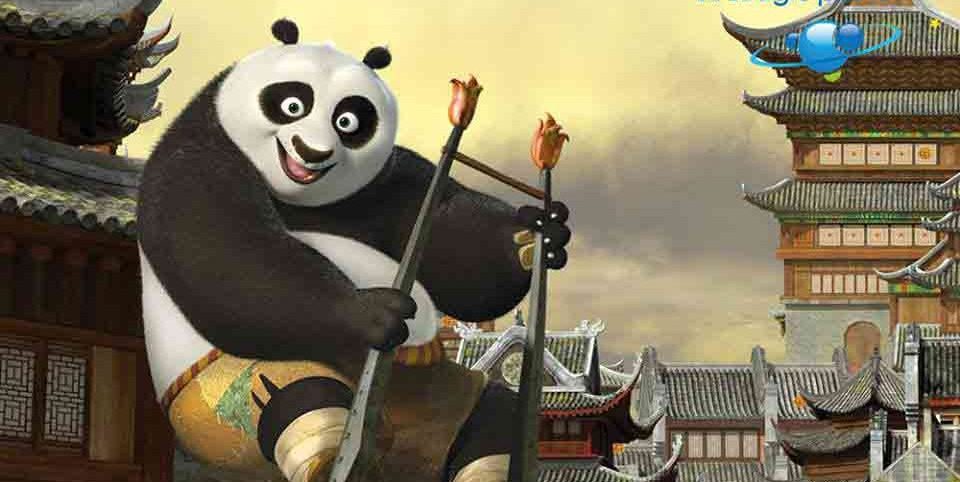 5.Magic Planet:
Located inside the Mall of Emirates in Dubai, the Magic Planet is one of the largest indoor play centres. With fun rides, roller-coasters and games, it promises a fun-filled time not only for your children but also for you. Here your kids can enjoy some unique rides like the racing simulator and the RoboCoaster. The 4D theatre is another specialty of Magic Planet that kids would surely enjoy. So, if you want to escape the heat of Dubai, head to Magic Planet where you can have a great time in a fully air-conditioned setting.
6.Dubai Aquarium and Underwater Zoo:
Nestled inside the enormous Dubai Mall, the Dubai Aquarium and Underwater Zoo is an enchanting place that you would not realize is inside a mall, once you enter it. You enter the aquarium through a tunnel with different species of fishes swimming above you. Children would have a great time viewing sharks, rays, etc. On the other hand, the underwater zoo houses an Australian crocodile which is 5m-long. Apart from the crocodile, you also get to see giant spider crabs, African lungfish, sea dragons, archerfish and many such interesting animals. Kids will definitely have great fun here.
7.Desert Safari Dubai :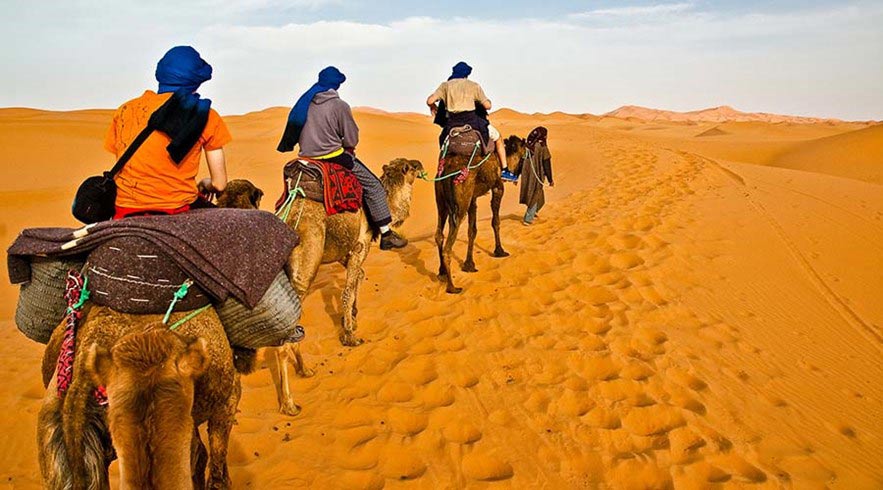 Take your kids to an off-road adventure where they can ride the wobbling camels, go on a swift ride in 4WD, skid down the slope, and run around the endless stretch of the golden desert. Snap joyous pictures of your kids playing, jumping, and somersaulting. For the last leg of Dubai desert safari, head towards the family-friendly camps where you can enjoy Tanoura & belly dancing. And let your kids go on a gastronomical journey with the array of delicious dishes laid out as a lavish buffet. Expect your kids to have a whale of time hiking on sand, petting the camels, and celebrating the Bedouin lifestyle in the camp.
---
---
8.Posh Paws Petting Zoo:
The Posh Paws Petting Zoo, situated in the outskirts of Dubai, is a zoo with a difference. It is a place where people leave their pets when they go out of the city. But this is not the only specialty of this place. This is a zoo where you can go and not only see the resident animals but also get into their cages and pet them. Young children would absolutely love meeting and petting animals like ponies, horses, monkeys, deer, rabbits, tortoises, chickens, ducks, etc. If your kids are tired off mall-hopping and indoor theme parks, spending time with these lovely creatures at this petting zoo would be a great idea. You can also adopt a pet if you want to at the end of the visit.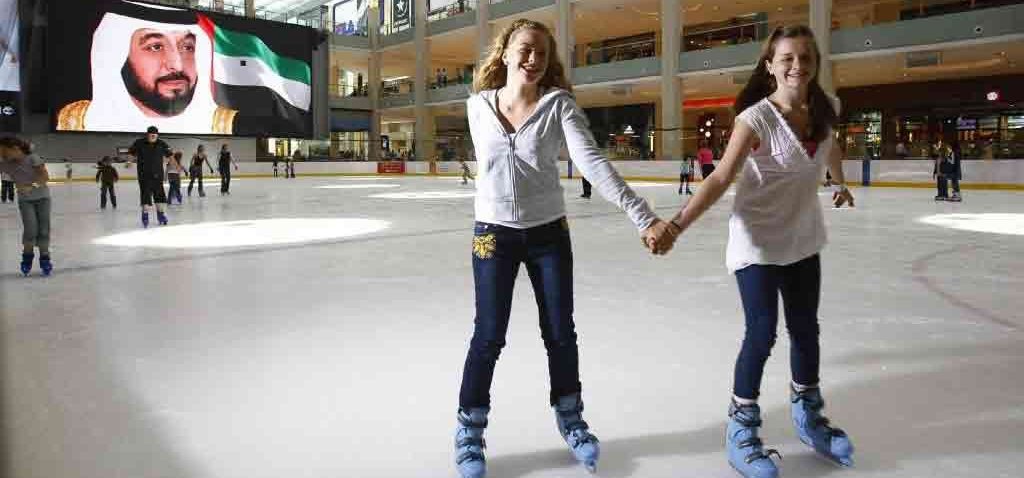 9.Dubai Ice Rink:
The Dubai Mall holds several jewels that would surprise you. One such jewel is the Olympic sized Dubai Ice Rink. It is the perfect place to initiate your kids into the activity of ice skating. The Dubai Ice Rink offers several courses that would help you to learn the art of ice skating. Moreover, you do not have to just sit at one place while your kids skate around the ice rink. This ice rink is open to people of all ages. It is a great way to spend some fun time with your family!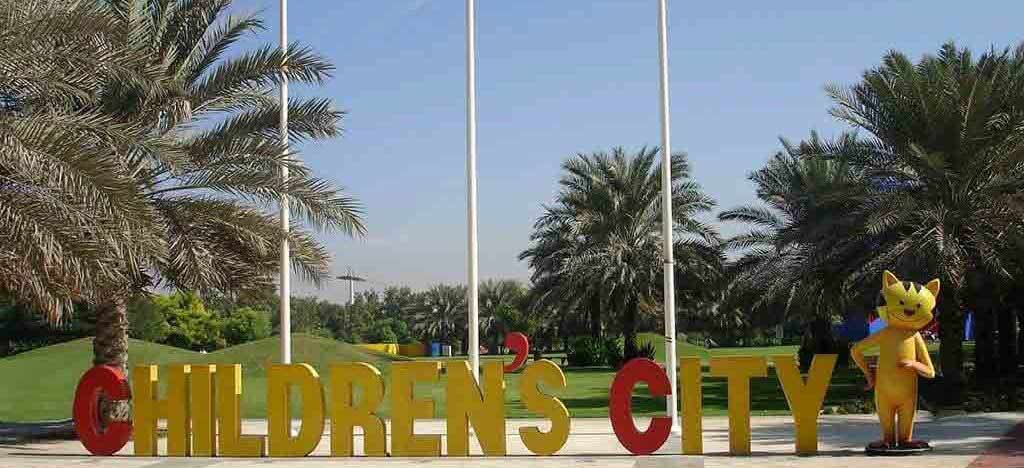 10.Children's City:
Children's City is an indoor park where children can learn new things and at the same time have lots of fun too. This is placed in Dubai Creek Park that provides educational knowledge in a fun manner. Spanning across an area of 82,890 square foot, Children's City imparts knowledge about space exploration, applied sciences, communication, computers, international culture and lots of other things. They can also participate in competitions, workshops, story events, etc. that are conducted on a regular basis. It is great way of simulating your child's thinking without asking them to read an informational book.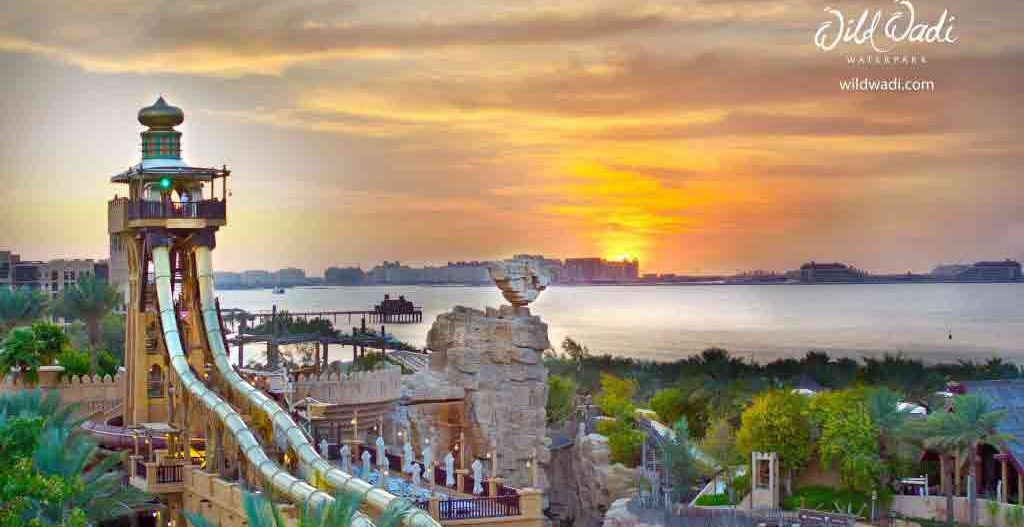 11.Wild Wadi Water Park:
Located near the famous Hotel Burj Al Arab, the Wild Wadi Water Park boasts of 30 rides that cater to people of all ages. So, it is the perfect place to spend a day with family. There are several rides for children which are not very risky, but are a lot of fun. Racing slides and water guns would keep them occupied while you enjoy the thrilling rides meant for adults.
Apart from these places, there are several other places and things that you can do with children in Dubai. There are SEGA Republic, Al Ain Zoo, Ferrari World (Abu Dhabi), KidsVilla, Iceland Water Park (Ras-Al-Khaimah), etc. are some of the places that your kids will find to be absolutely delightful. So, try to fit one or two of these activities in your itinerary so that your kids do not get bored by sightseeing.
---
---