Dubai is a popular tourist attraction out there. You can find plenty of hotels, shopping malls, and activities to engage in Dubai. On top of that, you can also find many tourist attractions and an extravagant nightlife. Before visiting Dubai, you will start wondering, "How Expensive is Dubai?". Continue to read this article and we will clarify all doubts you have.
How much does accommodation cost in Dubai?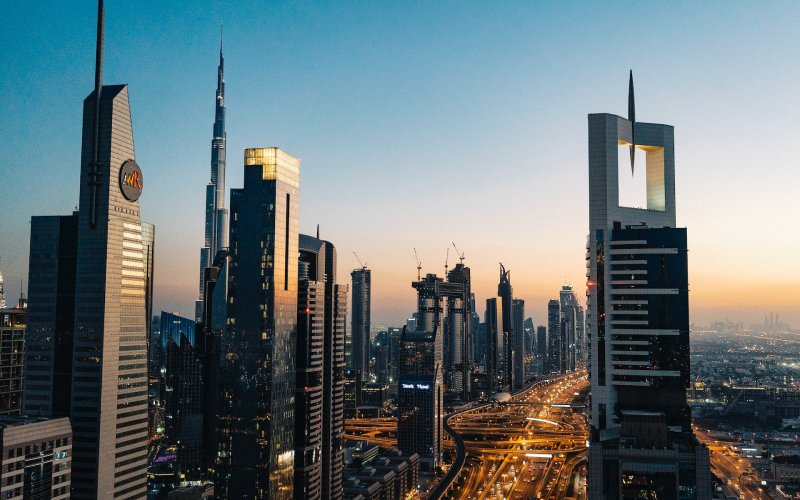 Finding affordable digs is one of the biggest hurdles for visitors to the desert oasis. Those ritzy 5-star joints in the posh parts of town might set you back $300-500 per night. Yikes! But fret not, thrifty travellers – more reasonable options abound for us common folk. Numerous respectable hotels and flats can be secured for a more palatable $100-200 nightly. And backpackers can bed down for around $50 or less per night in hostels and low-cost motels.
Mind the timing of your voyage – prices ebb and flow by season. Rooms are at a premium during the peak visitor months of December and January. But schedule a sojourn in other seasons, and securing an affordable berth is much easier on your purse strings. Shop around, and you can certainly uncover deals to match your budget.
Understanding food expenses in Dubai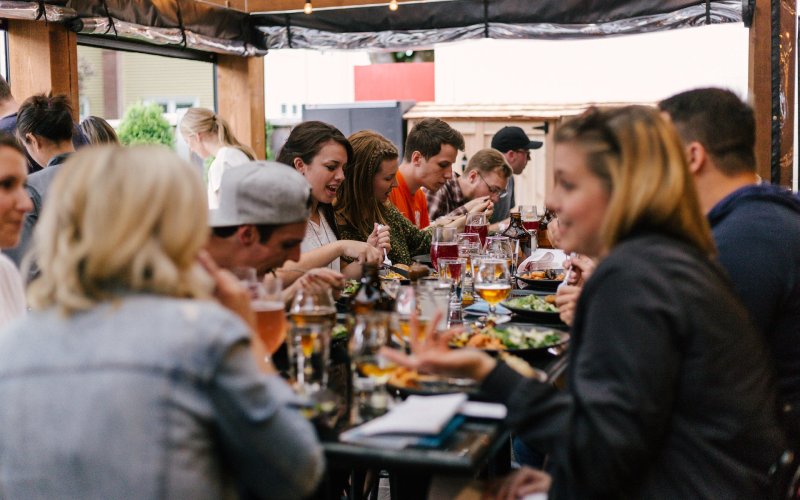 Filling your belly in Dubai eateries can take a big bite out of your budget. Expect to fork over $30-50 per head at many establishments. However, street grub and casual fare offers relief for the wallet-weary. Hawkers' stalls and no-frills diners provide solid meals for just $5-10 a pop. And grocery shops are kind on the pocket for self-catering if your digs have the necessary facilities.
Booze bills bump up the total tab exponentially – alcohol is heavily tariffed in Dubai. So, soda and juice rather than beer and wine keep costs down. With the right choices, you can eat well in Dubai without breaking the bank. Scout street markets and low-key venues to find filling fare that won't drain your funds.
Is transportation expensive in Dubai?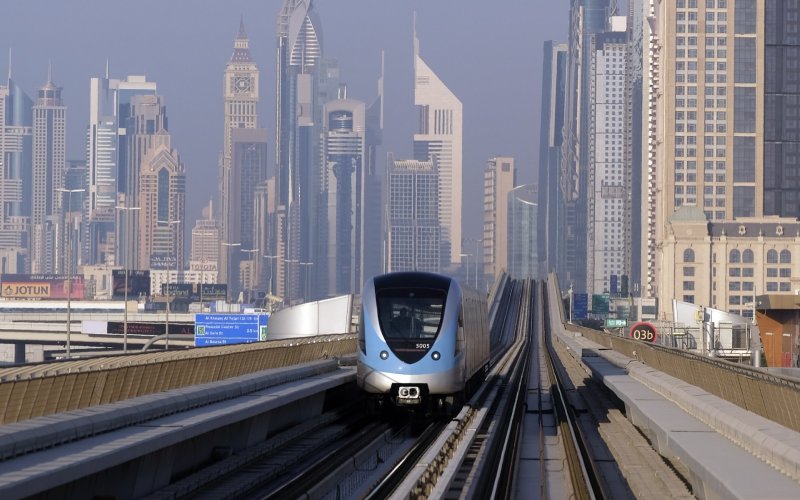 Even though there are lots of taxis in Dubai, you shouldn't be taking them with a tight budget. They charge around $3-5 just to start the meter and then less than a buck per kilometer travelled. But those meters add up quickly, and taking cabs all over Dubai can get real expensive real fast.
Using the metro and public bus system is a much cheaper option, with tickets costing just a few dollars per ride. Renting a car can be convenient for longer stays, but comes with added costs like gas, parking fees and tolls.
How expensive are the activities in Dubai?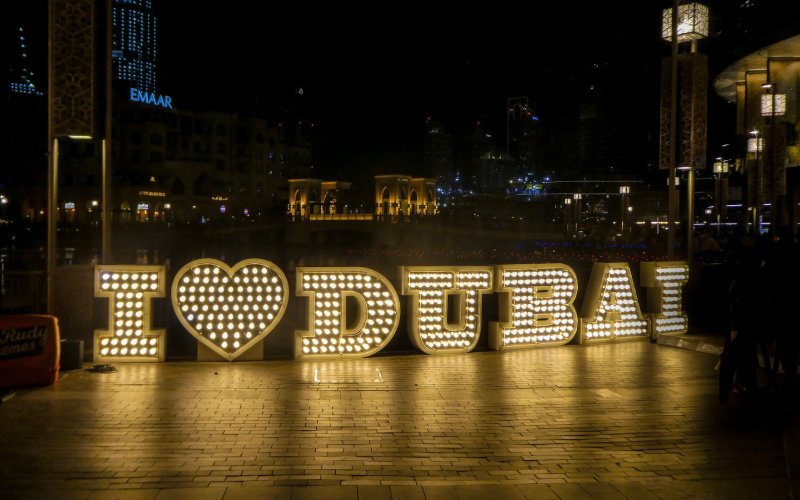 Dubai has no shortage of luxurious experiences like an underwater hotel room for $50,000/night or lavish brunches on a yacht. But there are also many activities that are quite reasonable like public beaches, parks, markets, and malls with free entertainment. A big cost is often activities offered by tourism companies. For example, a desert safari can cost $80-200 but a similar experience may be found for half the price with a local provider.
Shopping expenses in Dubai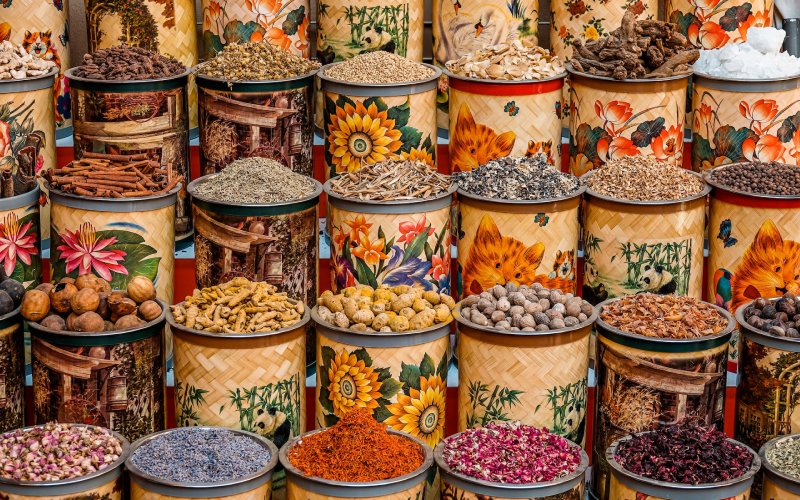 Brand name goods often come with premium Dubai price tags. But you can find more affordable shopping at local souks (markets) and malls that offer bargains. Depending on where you are coming from, some electronics and jewelry may actually be cheaper in Dubai due to tax benefits. Be sure to negotiate prices at souks and small shops.
What is the cheapest time of the year to visit Dubai?
The weather is an important factor in Dubai prices. Peak tourist season is December-January when prices surge across hotels, flights, and activities. Visiting in the hot summer months like July-August means seriously discounted hotel rates, cheap flights, and smaller crowds. But the intense heat can also limit your ability to sightsee comfortably. Fall and spring offer a happy medium with generally pleasant weather and manageable prices before or after the peak winter crowds.
Some tips to save money when visiting Dubai
Choose cheaper accommodations
Avoid luxury hotels and look for budget hotels, apartments, or hostels to save on accommodation costs. Areas like Deira, Bur Dubai, and Karama offer more affordable options.
Use public transportation
Dubai's metro system and public buses are inexpensive ways to get around. A NOL card can save you time and money. Taxis are convenient but expensive.
Eat street food and casual dining
Street food like shawarma, falafel, and kebabs can cost as little as $2-5 per meal. Opt for casual restaurants instead of hotel restaurants.
Shop at local souks and malls
Dubai's shopping malls cater to all budgets. Souks offer better bargaining opportunities on gold, spices, textiles and more.
Look for discounts and deals
Ask your hotel, tourism companies, and attraction sites about any special discounts, coupons or deals to save money. Join loyalty programs. For example, you can find exciting discounts for desert safari Dubai tours.
Buy alcohol at airport duty free
Since alcohol is heavily taxed in Dubai, stock up at the airport duty free shop after you arrive.
Get a prepaid international SIM card
Local SIM card with prepaid data are affordable options for using your phone without expensive roaming charges.
Pack light
Only take carry-on luggage to avoid checked baggage fees on flights. Packing light also makes transportation easier.
Visit free attractions
Dubai has many free things to do like beaches, historic districts, parks, markets, and malls with entertainment.
Join free walking, cycling, or running tours
Taking a complimentary tour is a budget-friendly way to see the city and get some exercise.
Travel during shoulder season
Avoid peak season dates in December-January when prices are highest. May, September, and October still offer warm weather.
Avoid extravagant experiences
It's possible to enjoy Dubai without spending a fortune on luxury dhow cruises, underwater hotels, and resort brunches.
Take advantage of hotel breakfast
Fill up on hotel breakfast buffets to save money on a meal later in the day.
Carry a refillable water bottle
Bottled water gets expensive. Refill your bottle at hotels, malls, and public fountains.
Final words – Is Dubai Expensive?
In summary, it's possible to have an affordable trip to Dubai by carefully choosing when you go, where you stay and eat, using public transportation, avoiding extravagant activities, and following other budget tips. If you want to experience the lavish side of Dubai, be prepared to splurge. But those looking for budget travel can still enjoy the amazing sights and atmosphere while keeping costs reasonable. The right planning and trade-offs can balance Dubai's reputation for expensive luxury.